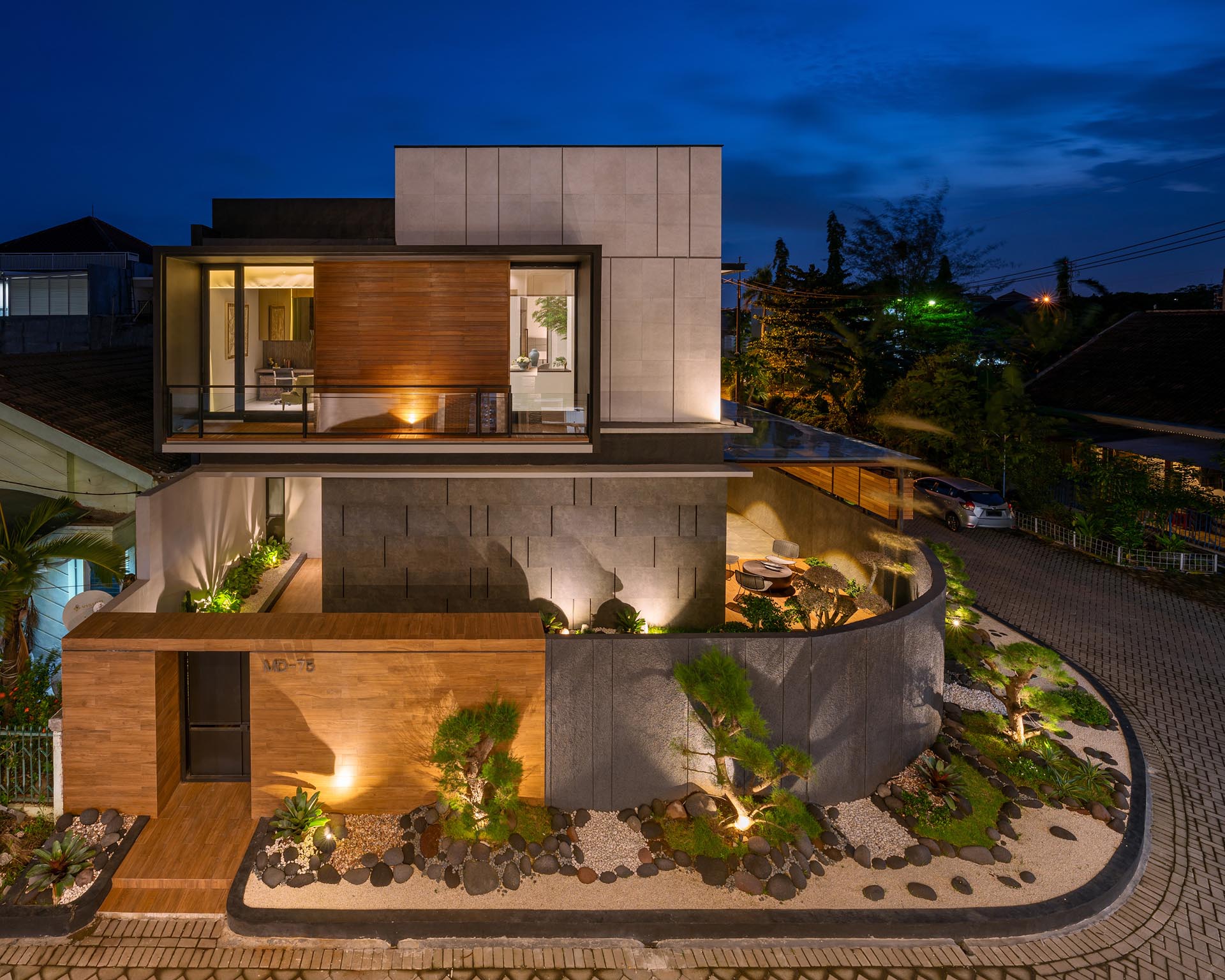 y0 Design Architect has recently completed a new house in Sidoarjo, Indonesia, that was requested by the owner to be simple and modern.
The house with a geometric shape is located on a corner lot, with a garden that wraps around the corner.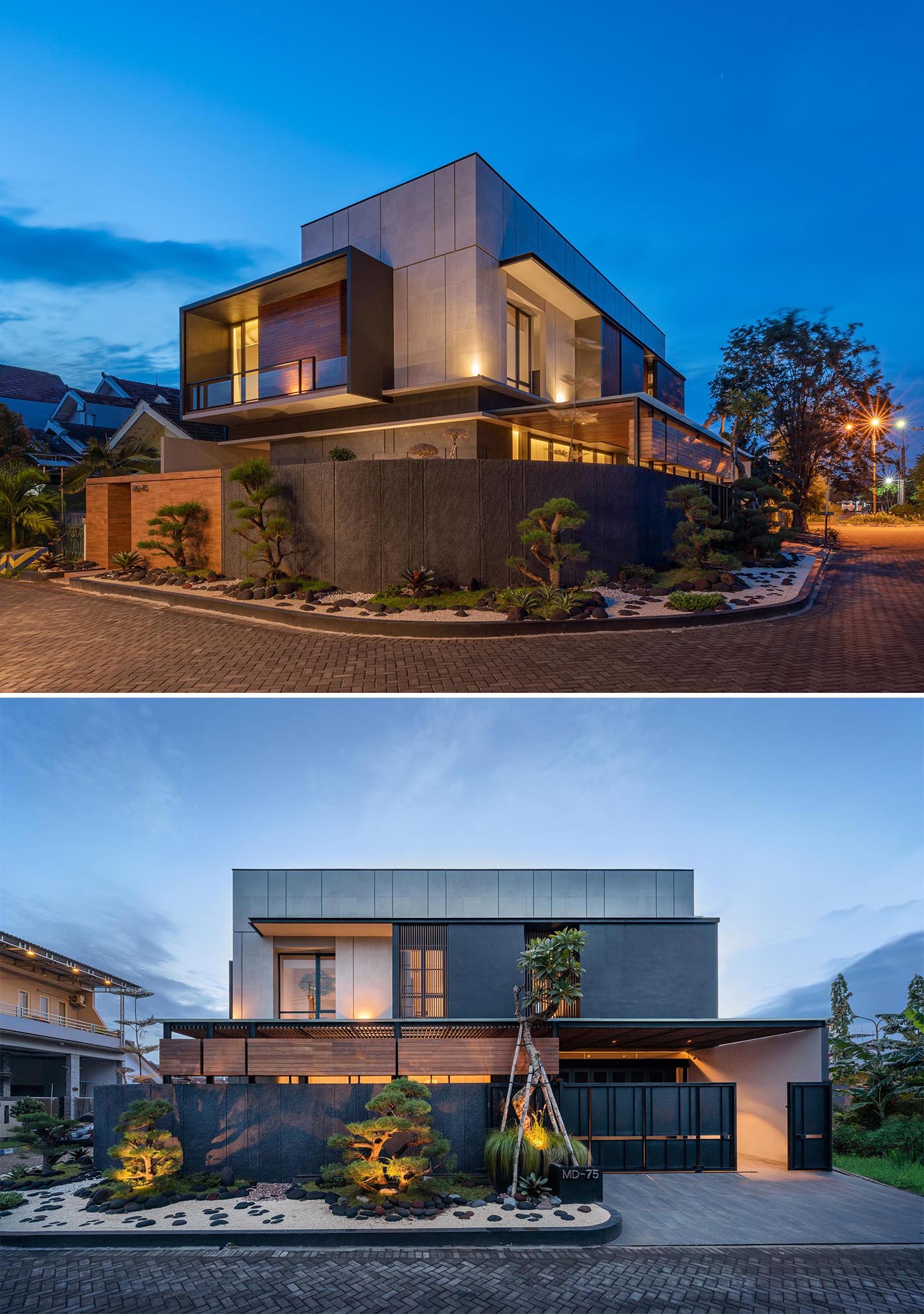 The facade of the home uses wood, tile, and steel, and is influenced by the design of Japanese modern houses. Complementing the house design is a Zen garden.
The zen garden has a dark matte black and wood fence as a backdrop and includes ornamental trees, white pebbles, gray stones, and small sections of grass.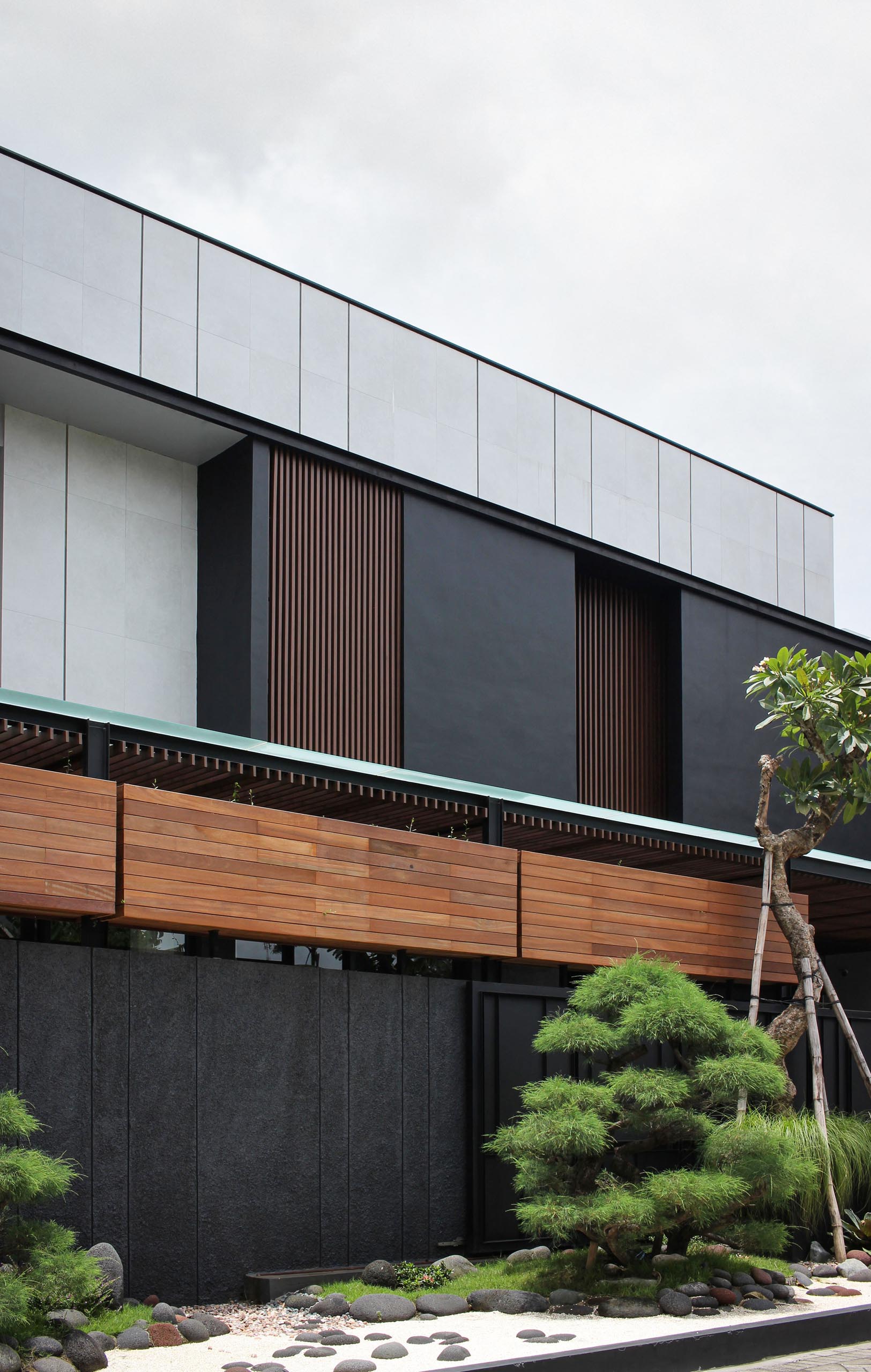 Lighting has been installed within the garden, which allows the plants to be showcased at night, casting shadows onto the fence, and adding extra light to the neighborhood.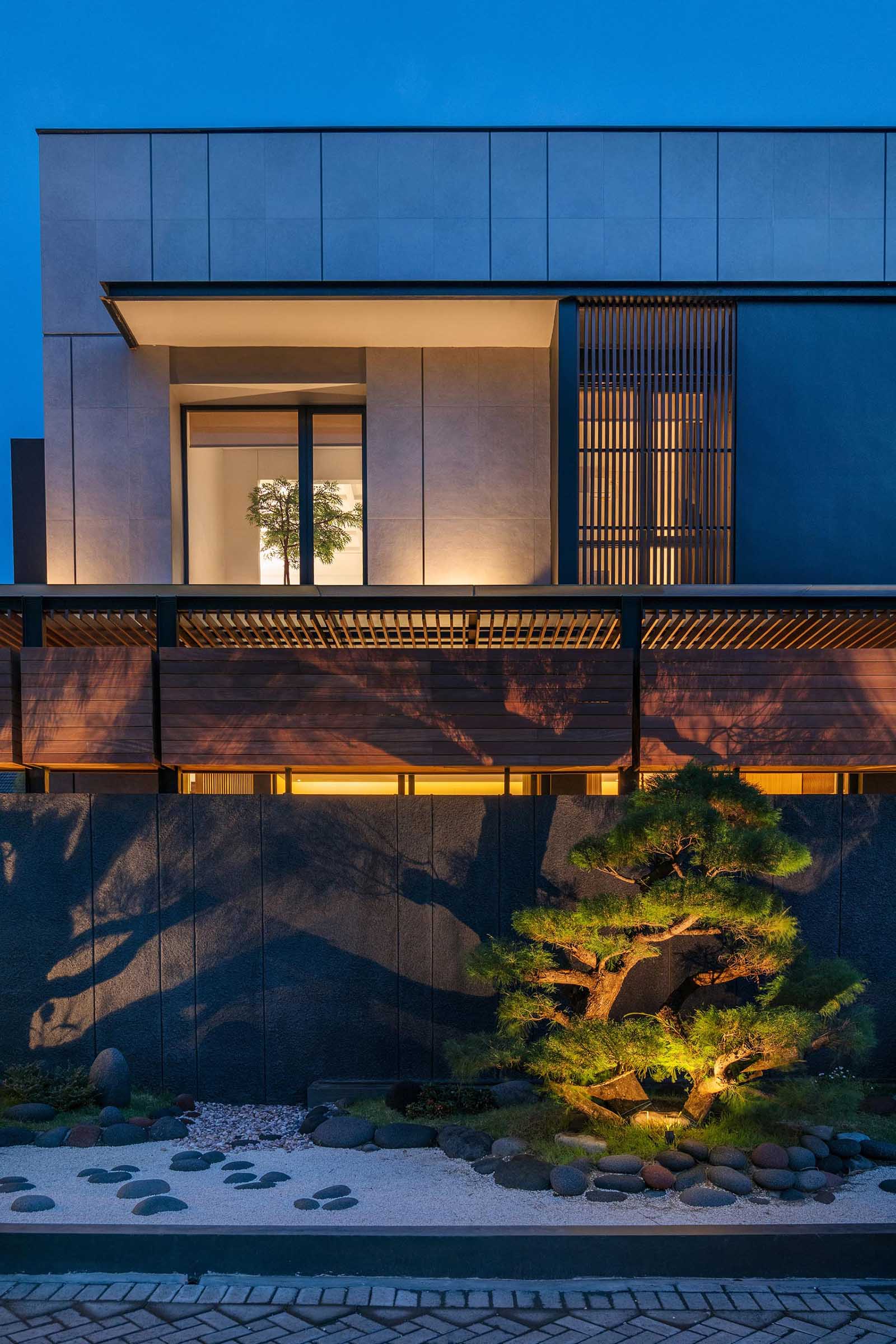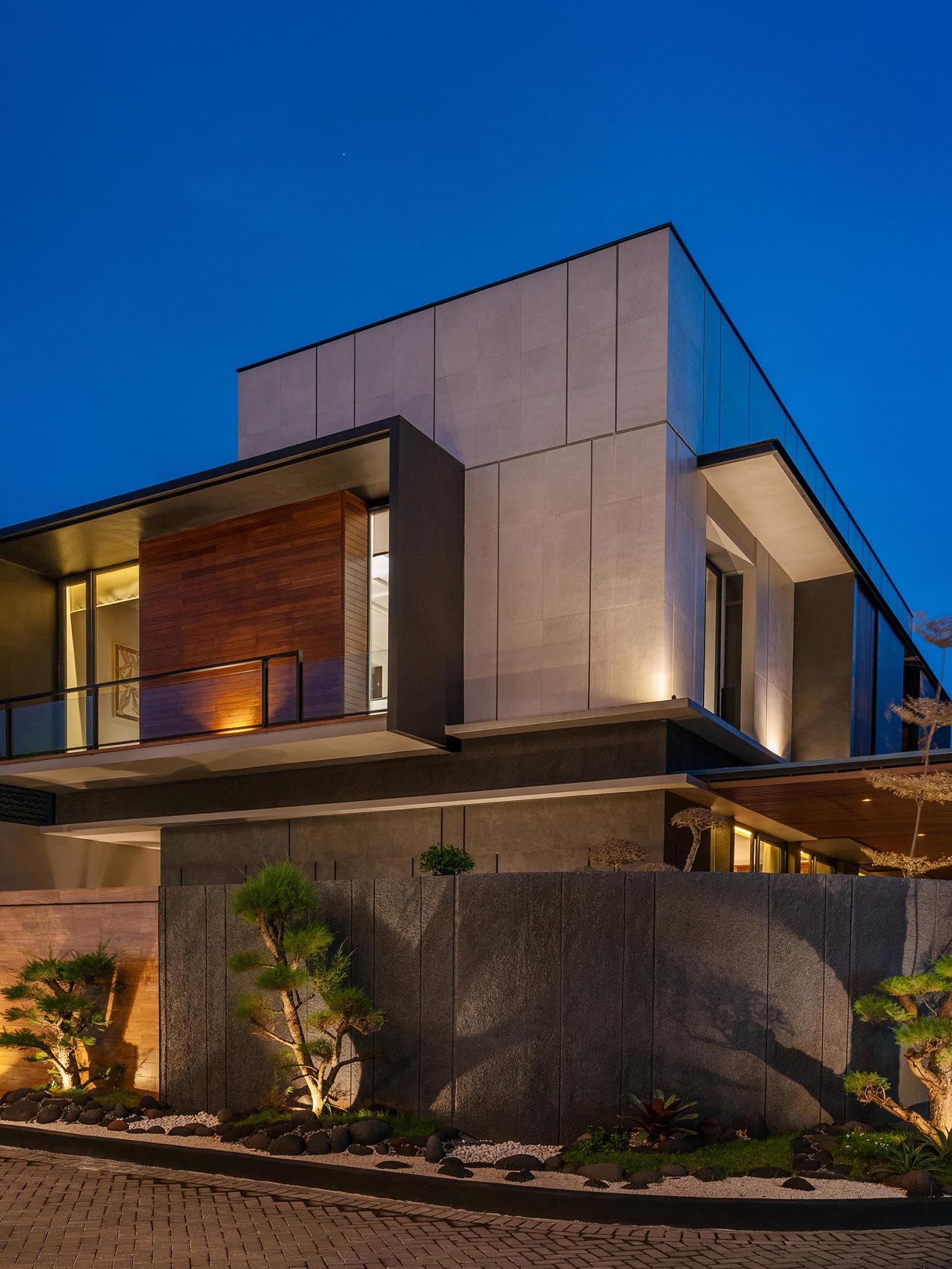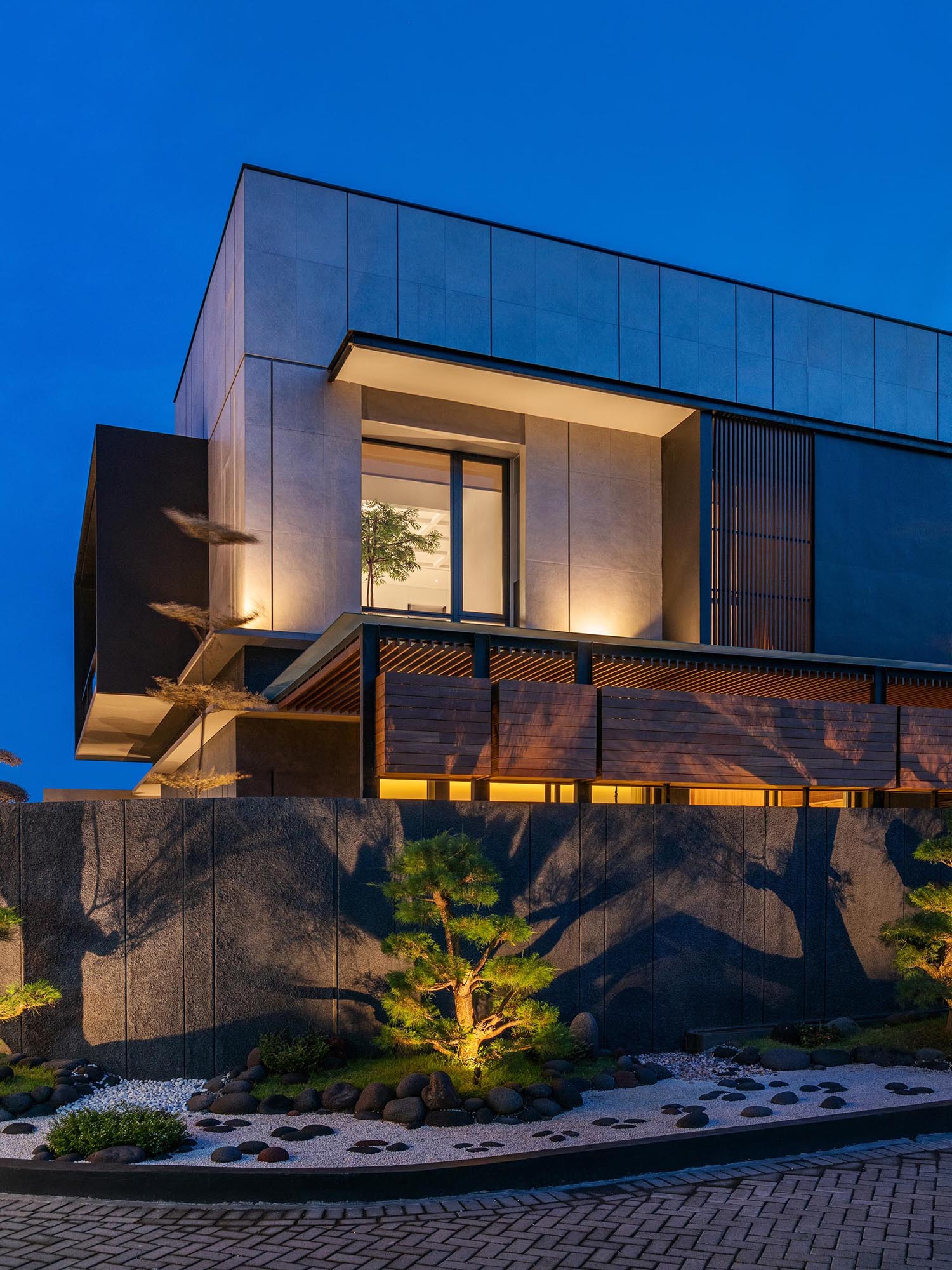 Let's take a look inside the home…
The living room is focused on the artistic panels that somewhat hide the stairs behind them. These panels also become the backdrop for the television.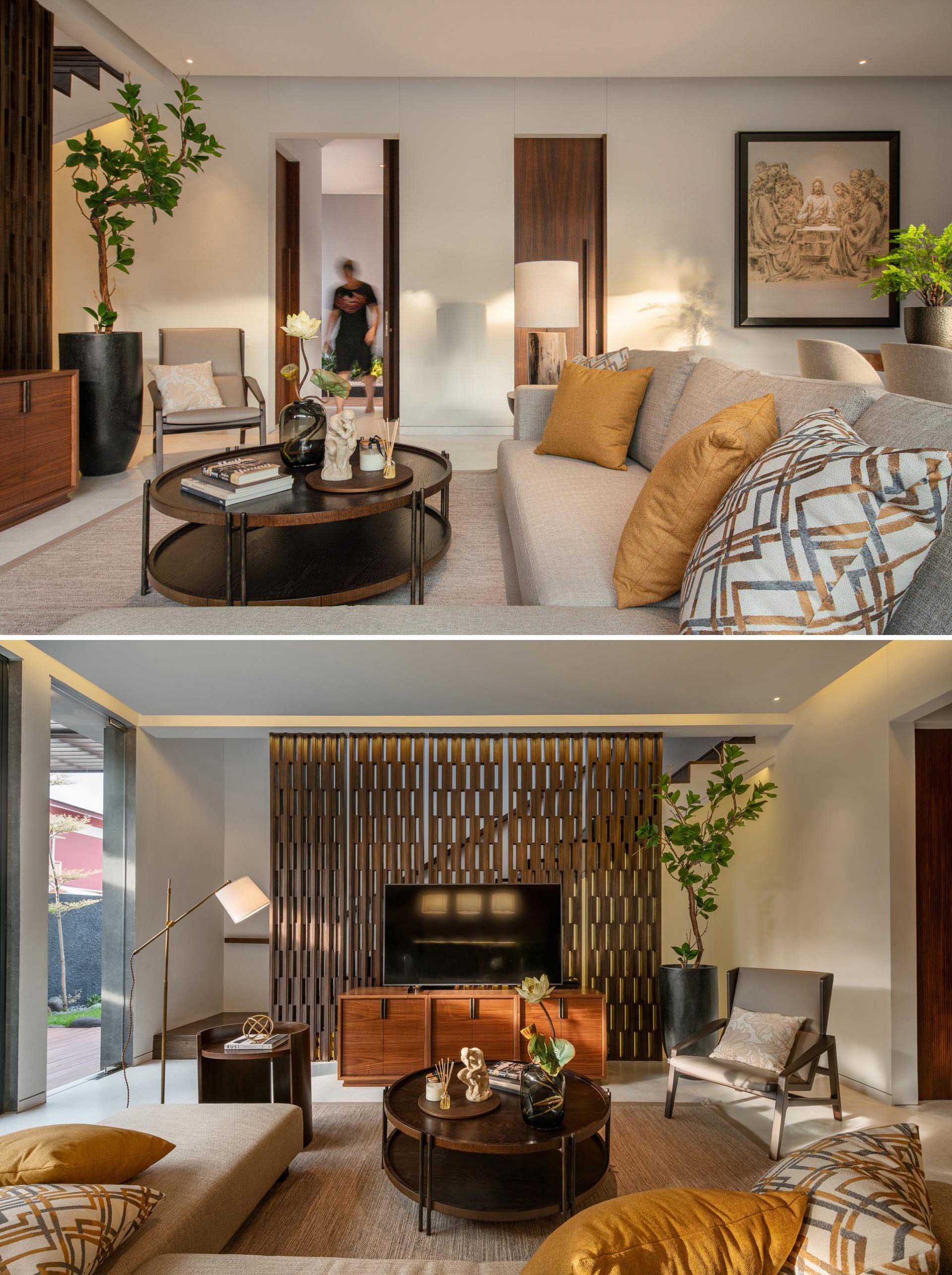 The living room shares the large open plan room with the wood kitchen and dining area, which is incorporated into the design of the kitchen island.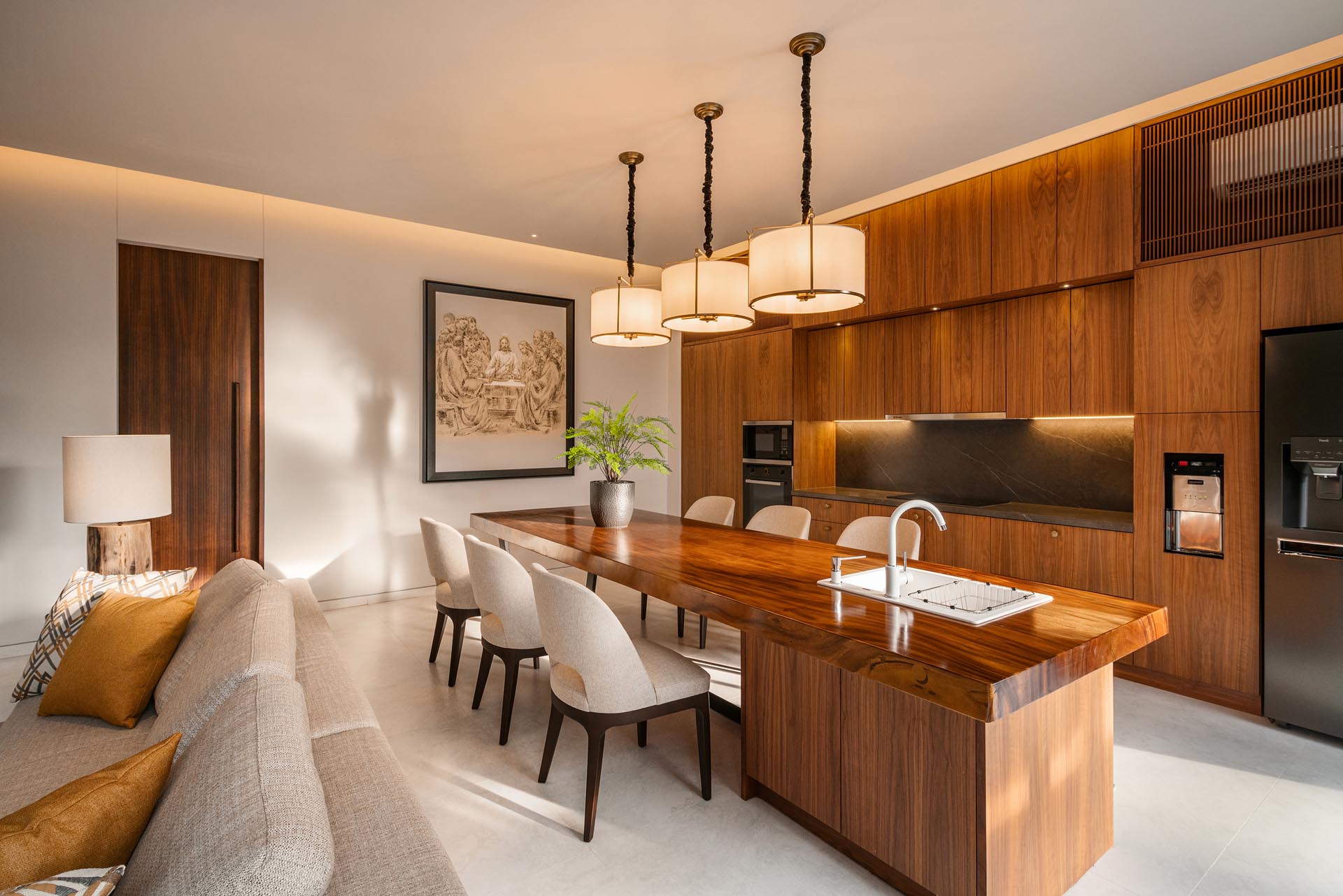 A partially covered patio has a wood deck that's furnished with a round table and outdoor chairs. Lining the interior wall of the fence is similar landscaping to the outside of the house.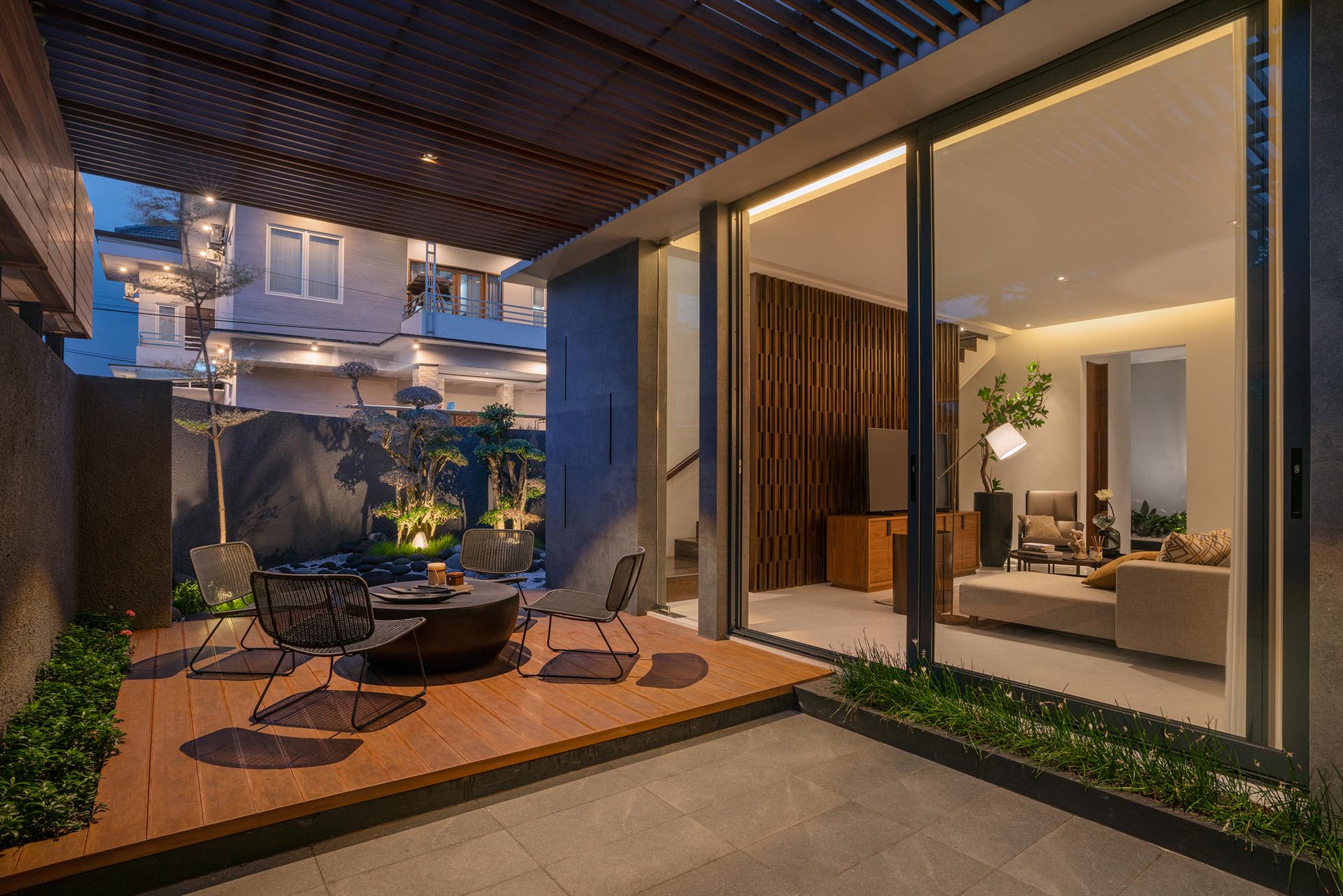 Back inside and upstairs, there's a sitting area with a sideboard that includes hidden lighting underneath.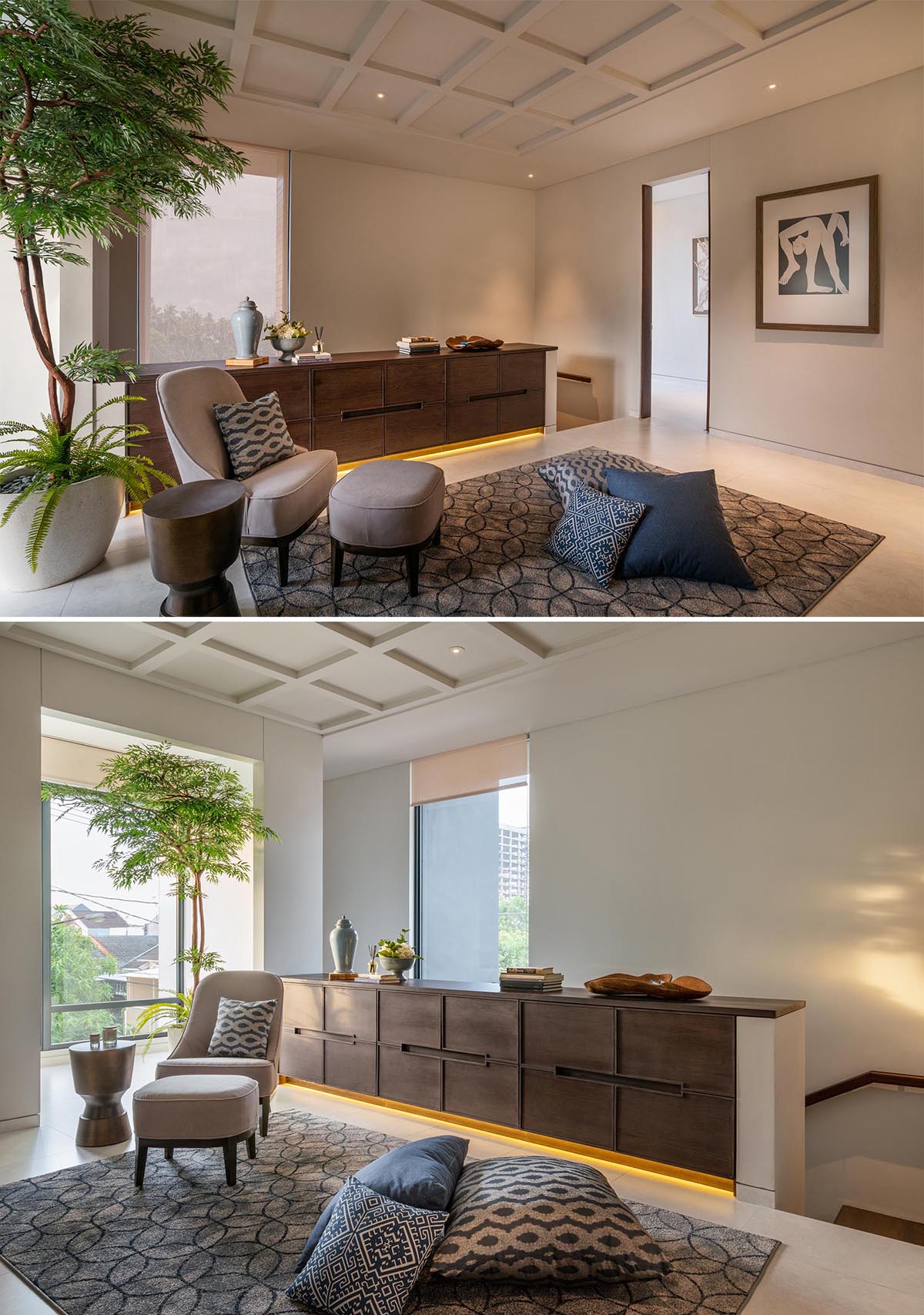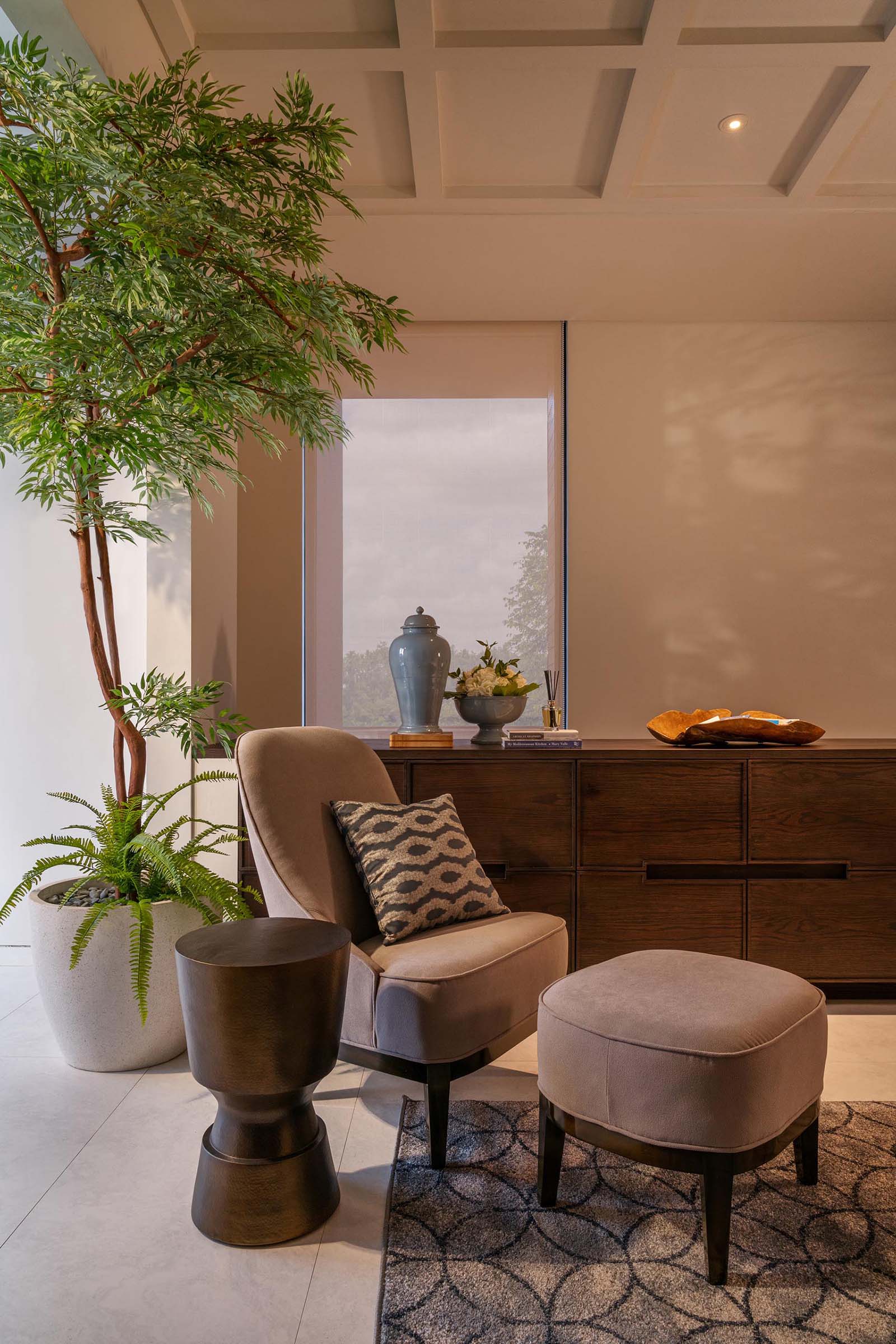 A home office has mirrored cabinets positioned above the desk, while in the corner there's a chair by the window.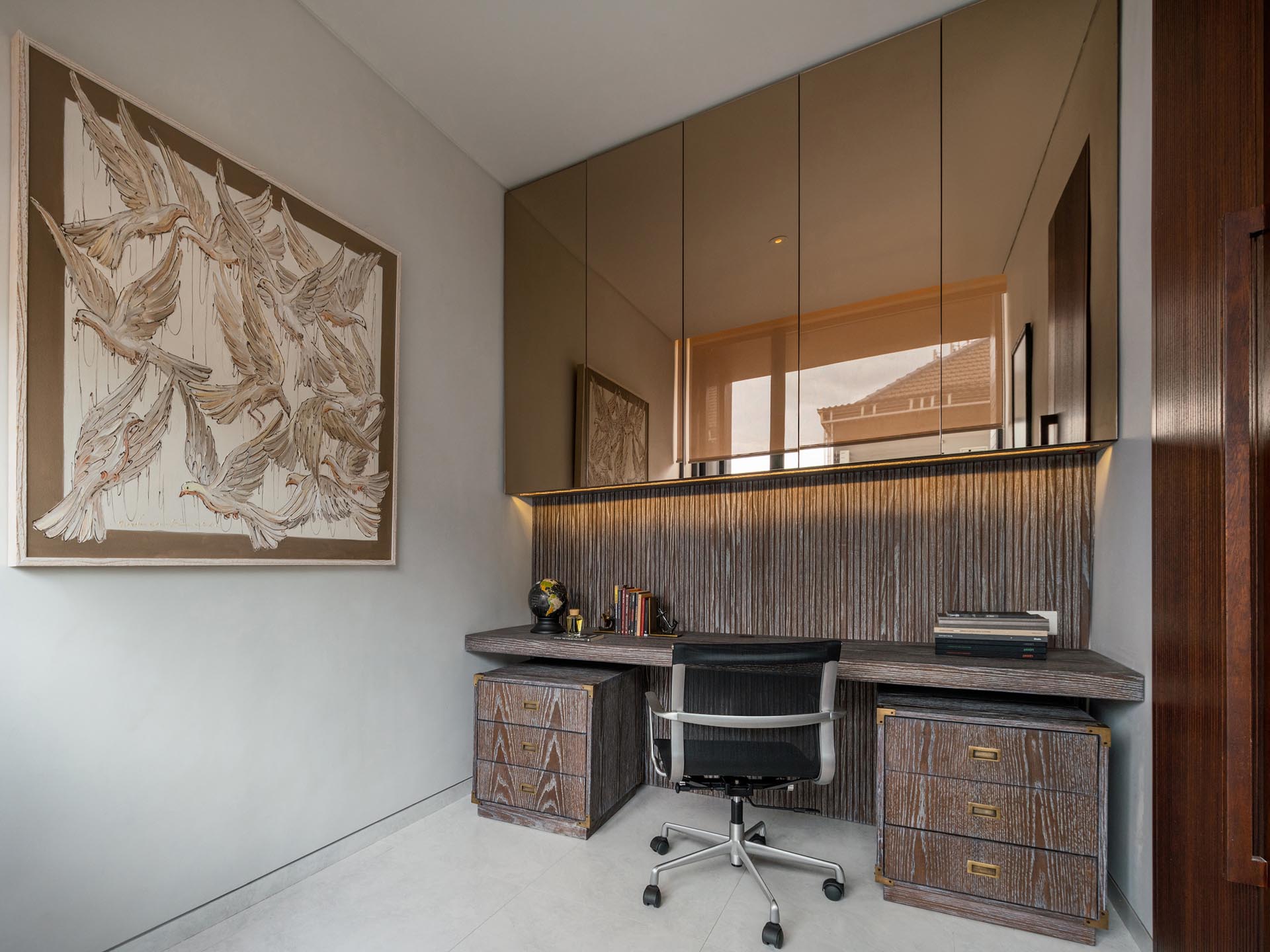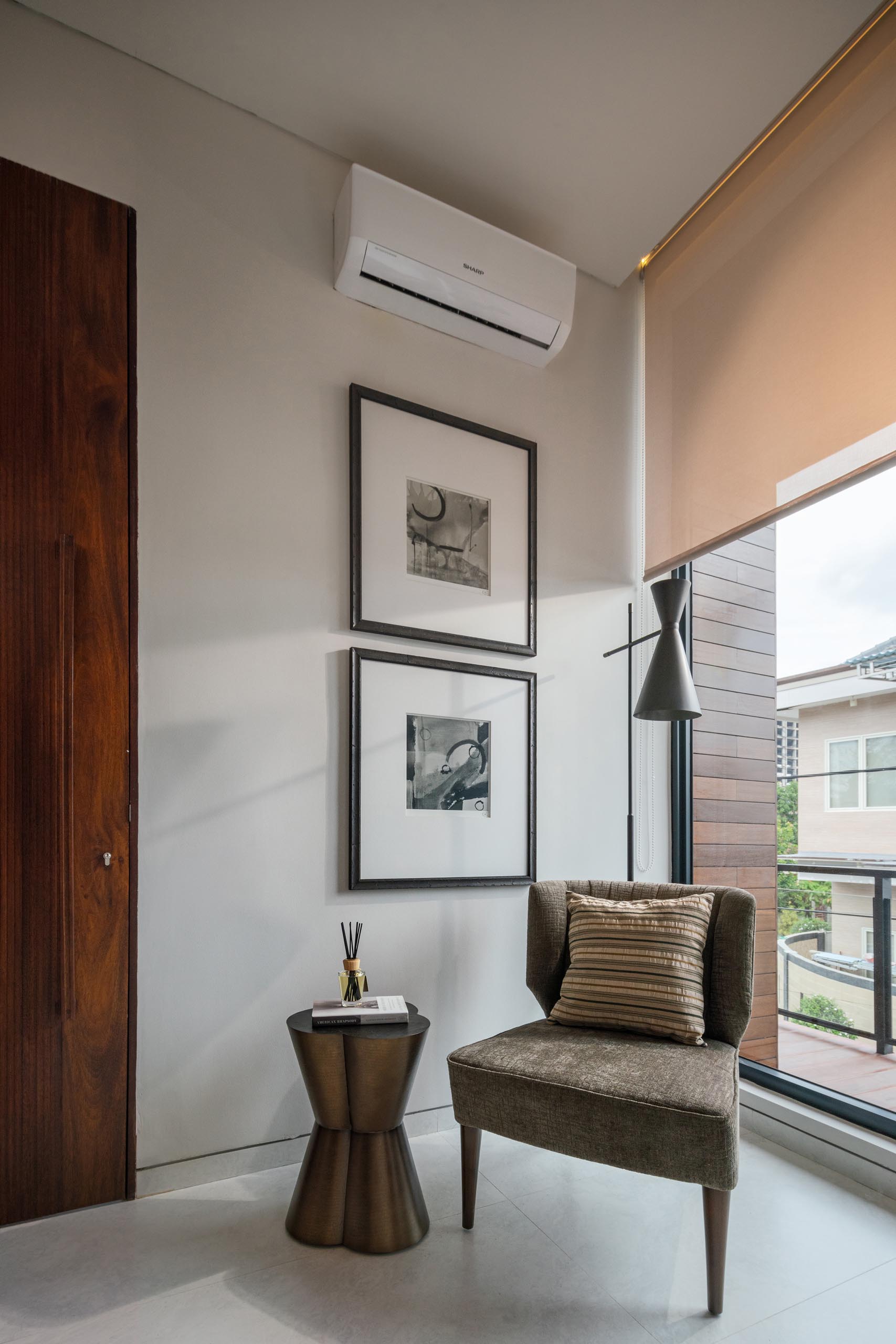 A hallway lined with dark wood cabinets and hidden lighting provides access to the primary bedroom.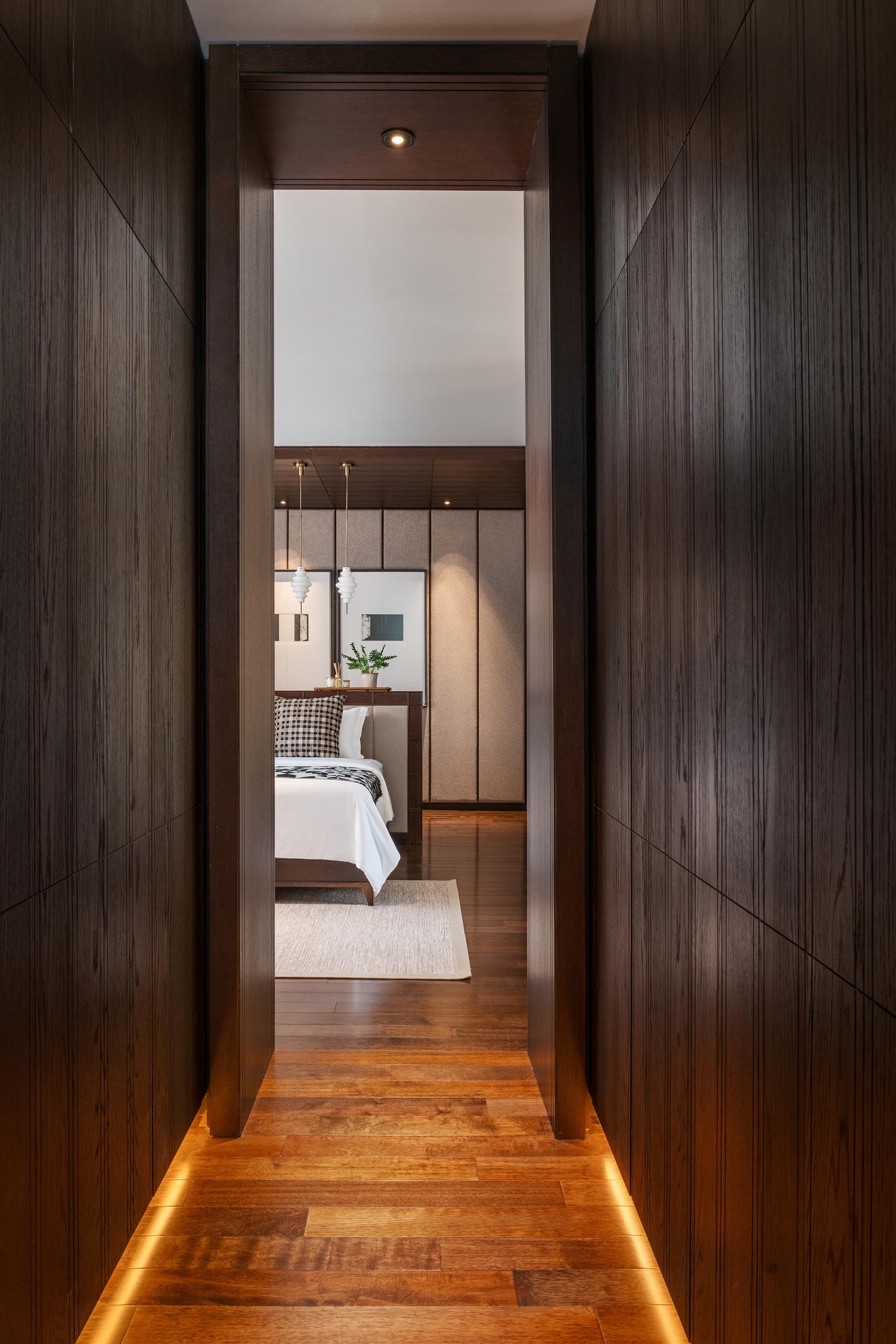 In the primary bedroom, the bed is positioned in the middle of the room with a pony wall creating a headboard. Above the pony wall are five pendant lights, and behind are three large art pieces.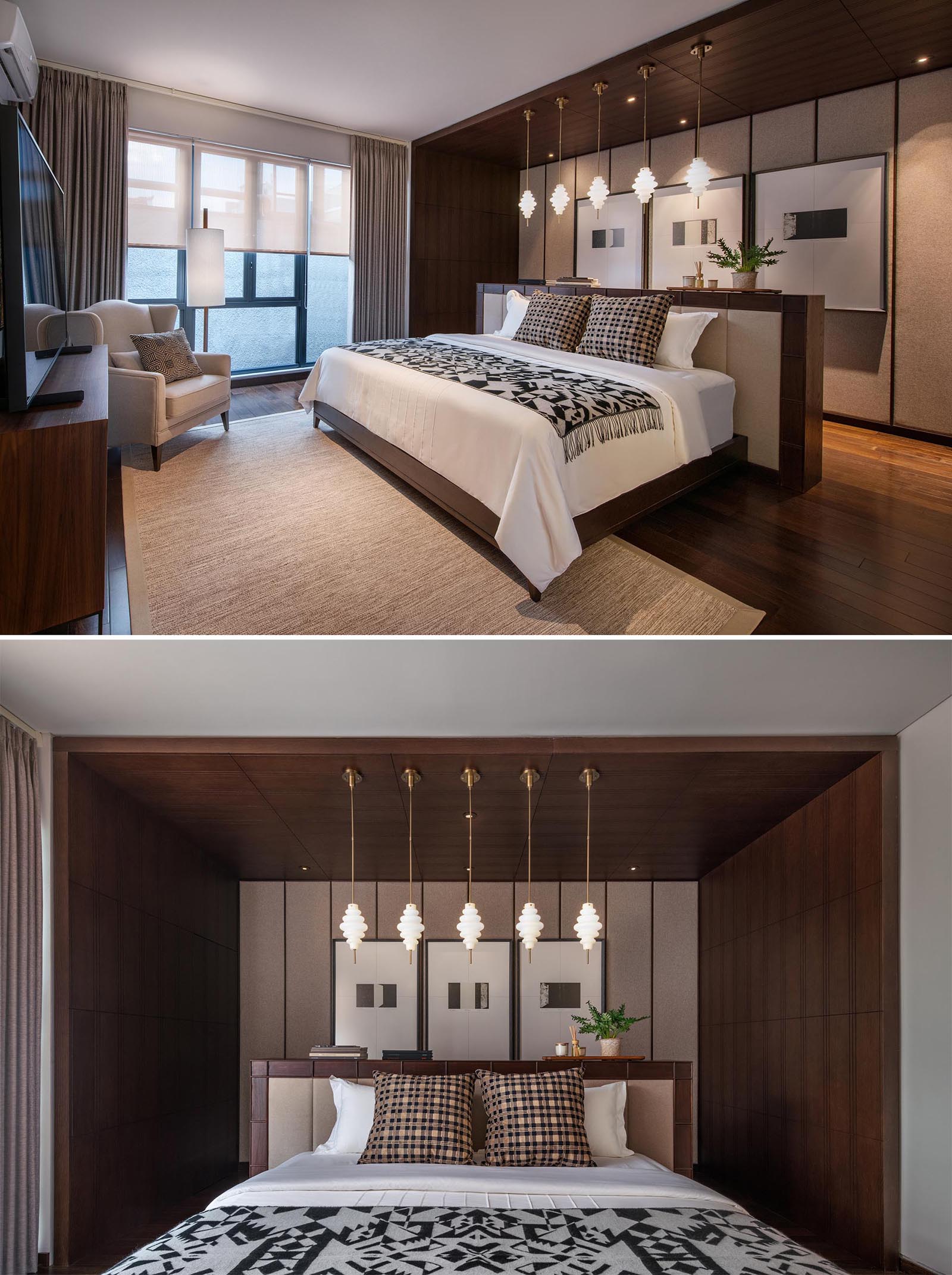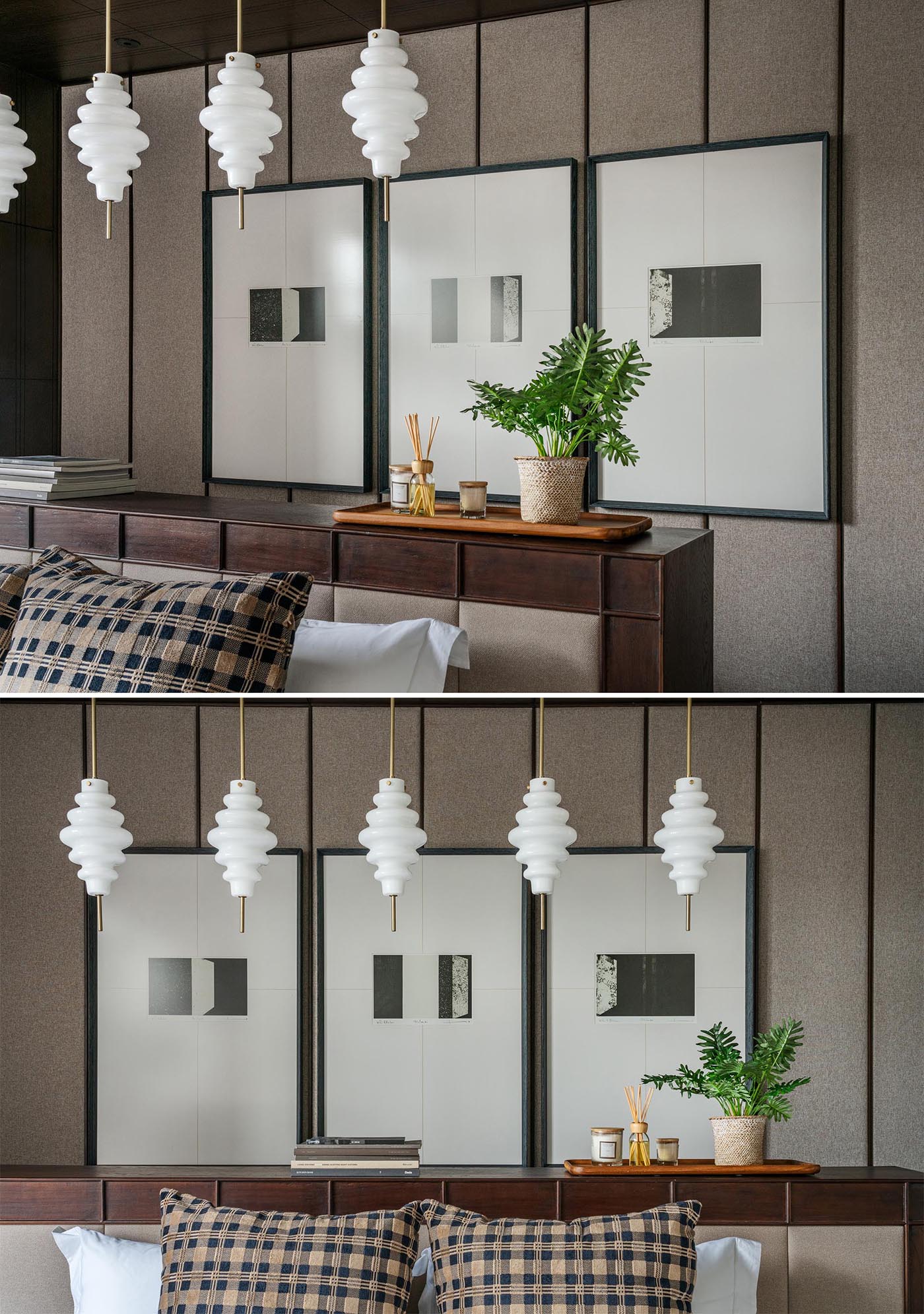 In the ensuite bathroom, there's a floating wood vanity with a thick concrete countertop and a freestanding bathtub. Off to the side are separate rooms for the toilet and shower.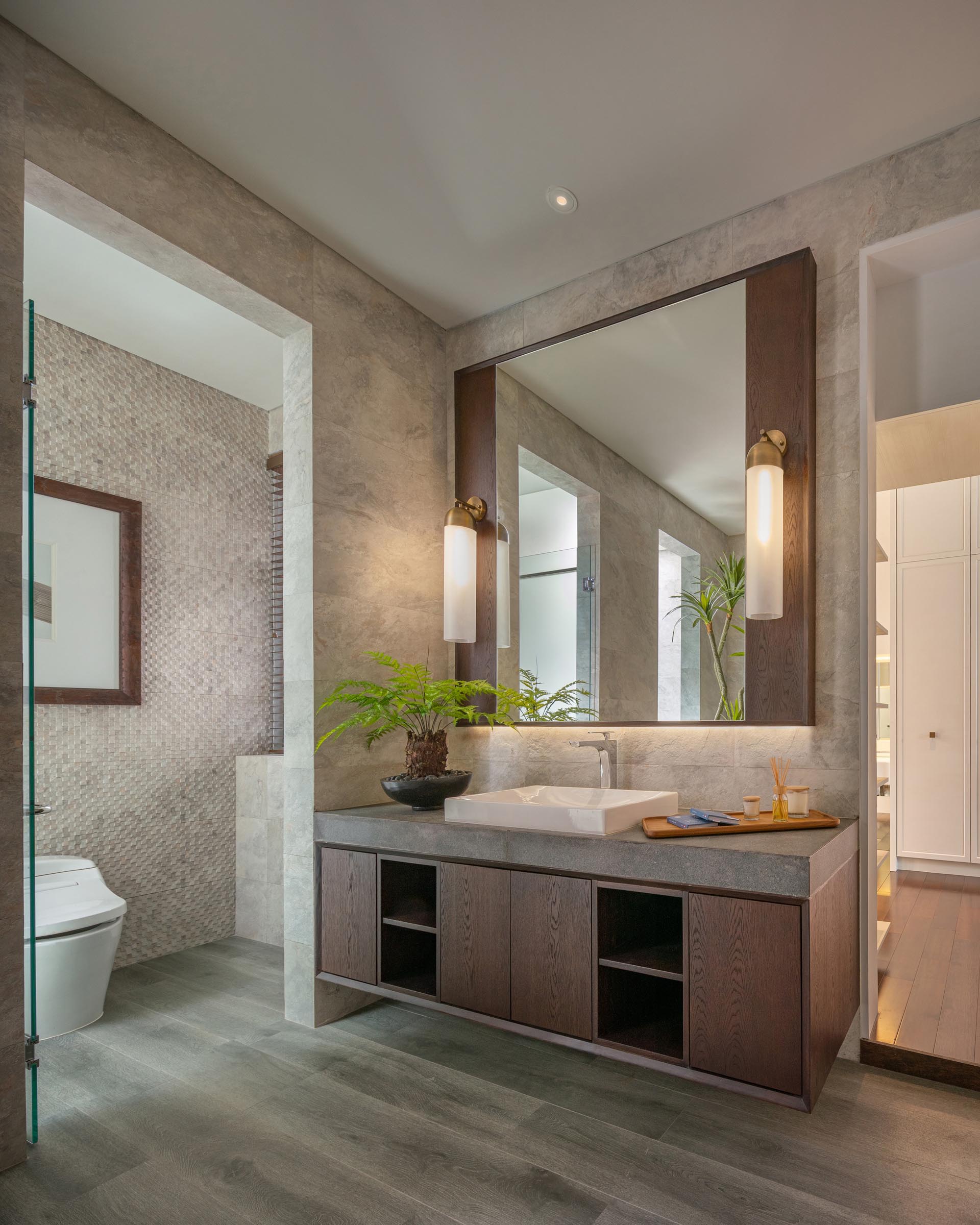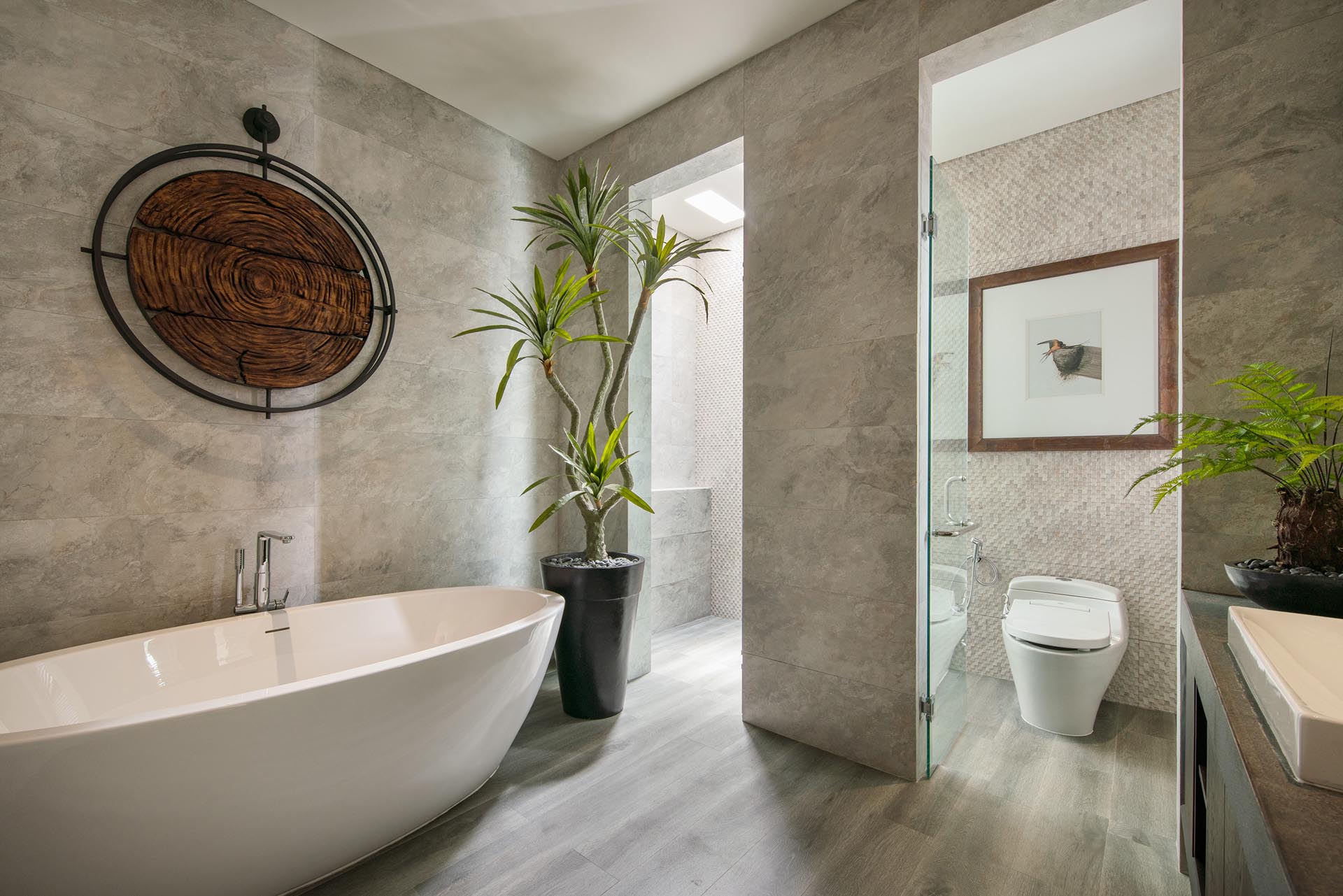 The guest bedrooms are decorated with a neutral color palette with wood accents.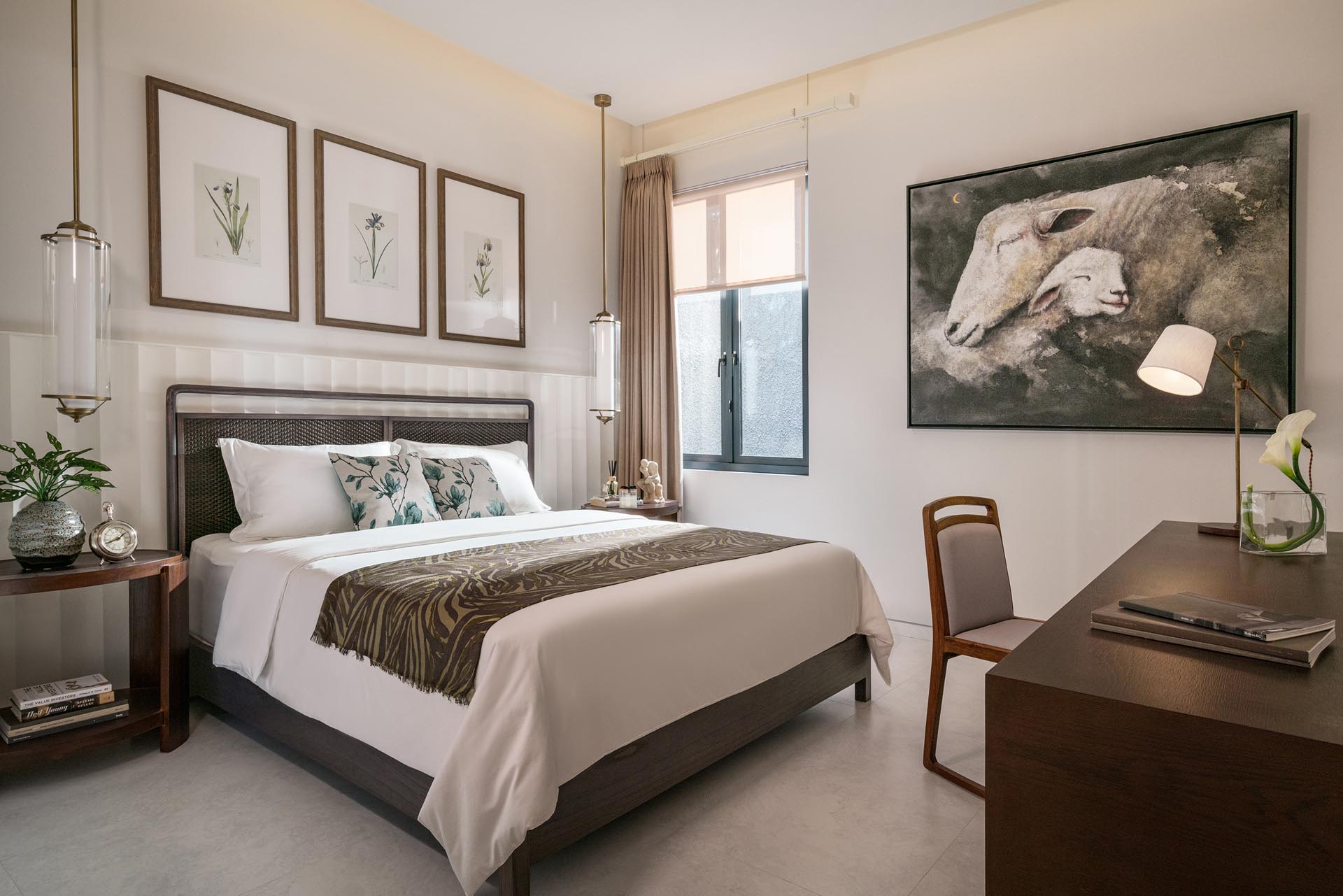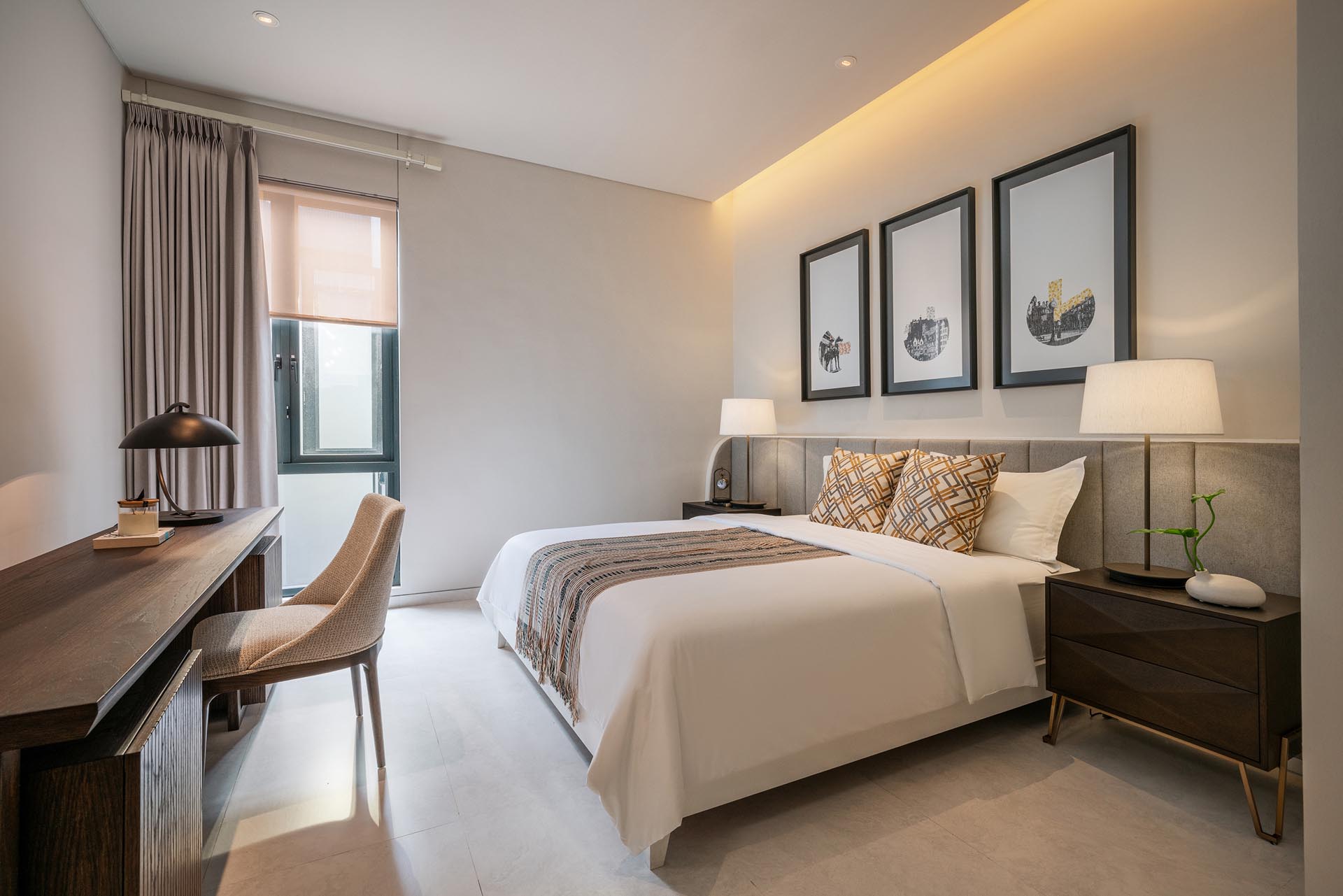 Photography: Antonius Widjaya | Design: y0 Design Architect | Interior Design:Valdy Wijaya – Valvonne | Contractor:Budy Limandjaya | Construction Management:Juni Hadi Ishari | Landscape:Dimas | Lighting:Lightvolution