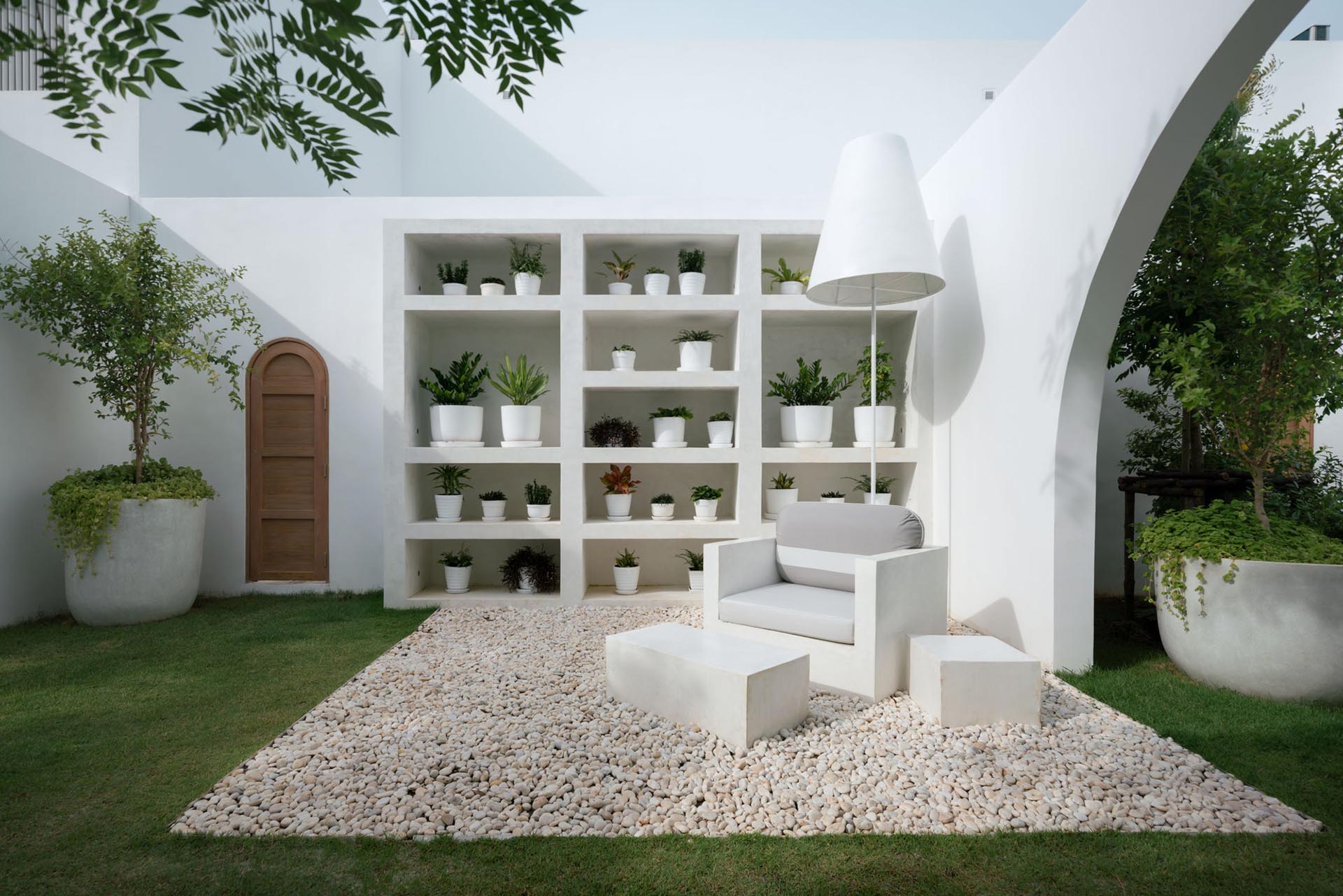 Architecture and interior design firm Onion has designed the second phase of the Sala Samui Chaweng Beach Resort in Koh Samui, Thailand.
As part of the design, they included an outdoor living room and sitting area that both include a bookshelf for plants.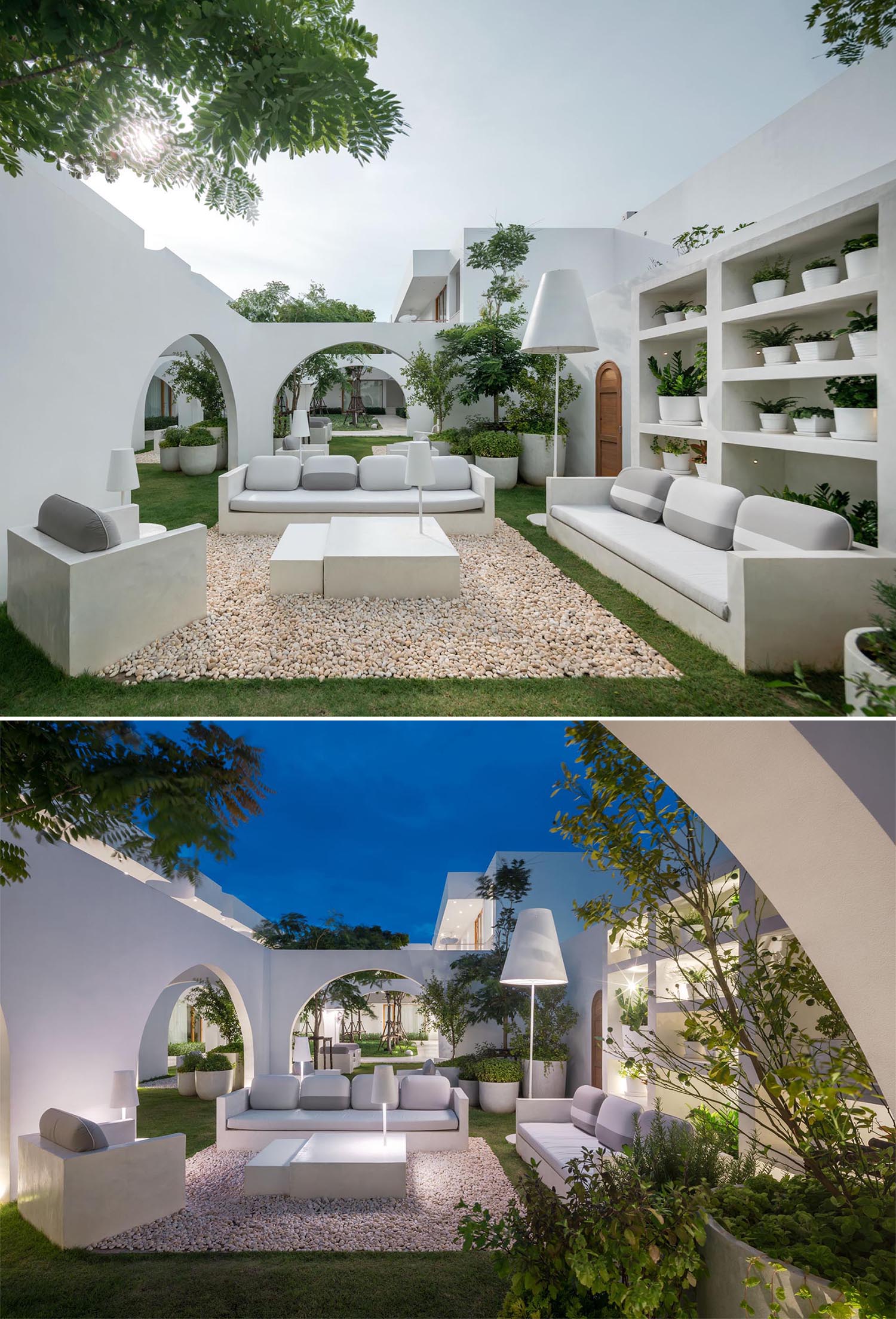 At night, the plant bookshelves light up, while the living rooms are furnished with outdoor sofas, armchairs, planters, and oversized lamps, the living rooms create comfortable spaces for guests to relax in.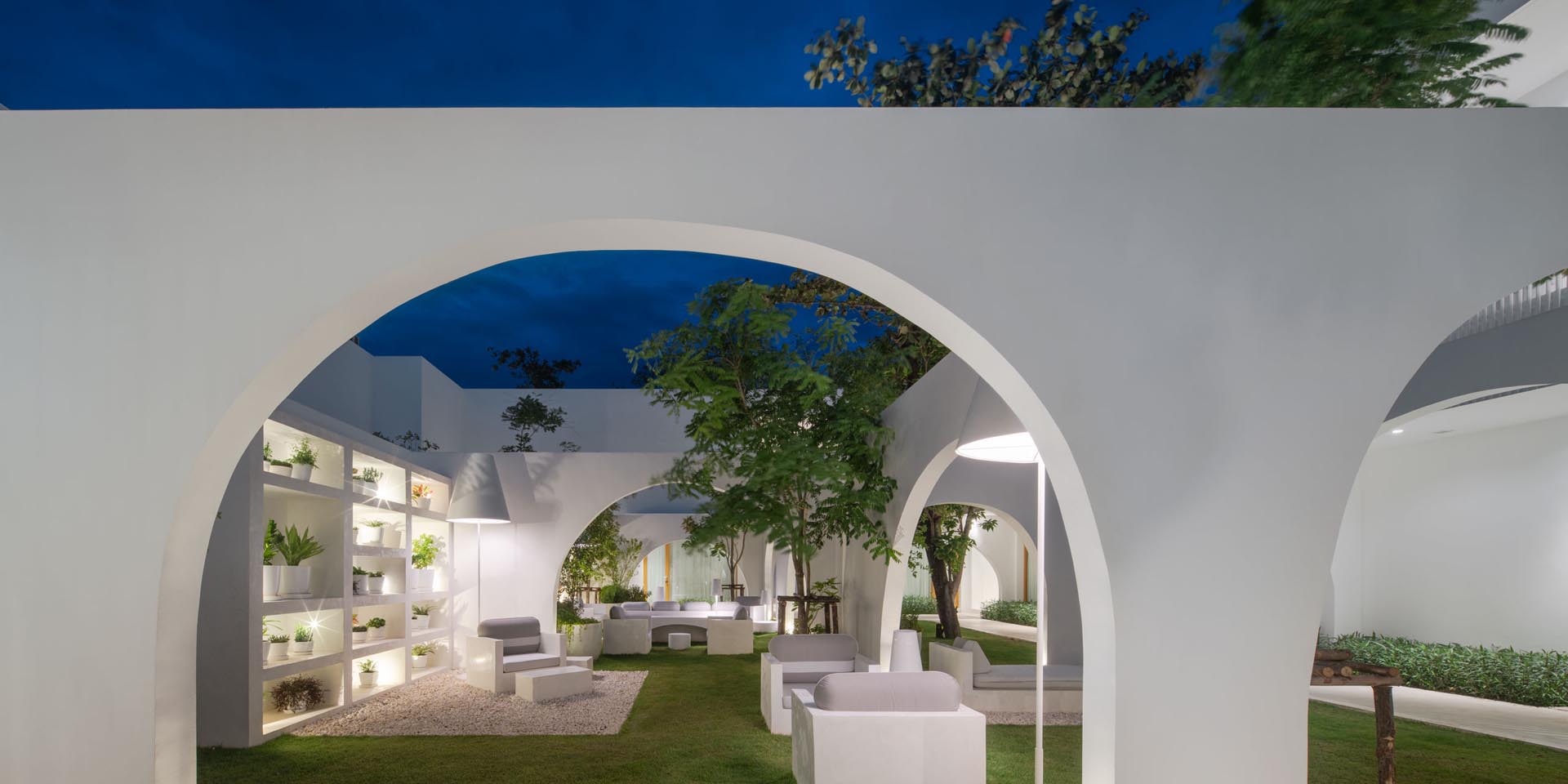 Another design detail of the outdoor living rooms are the pebbles that have been used in place of rugs.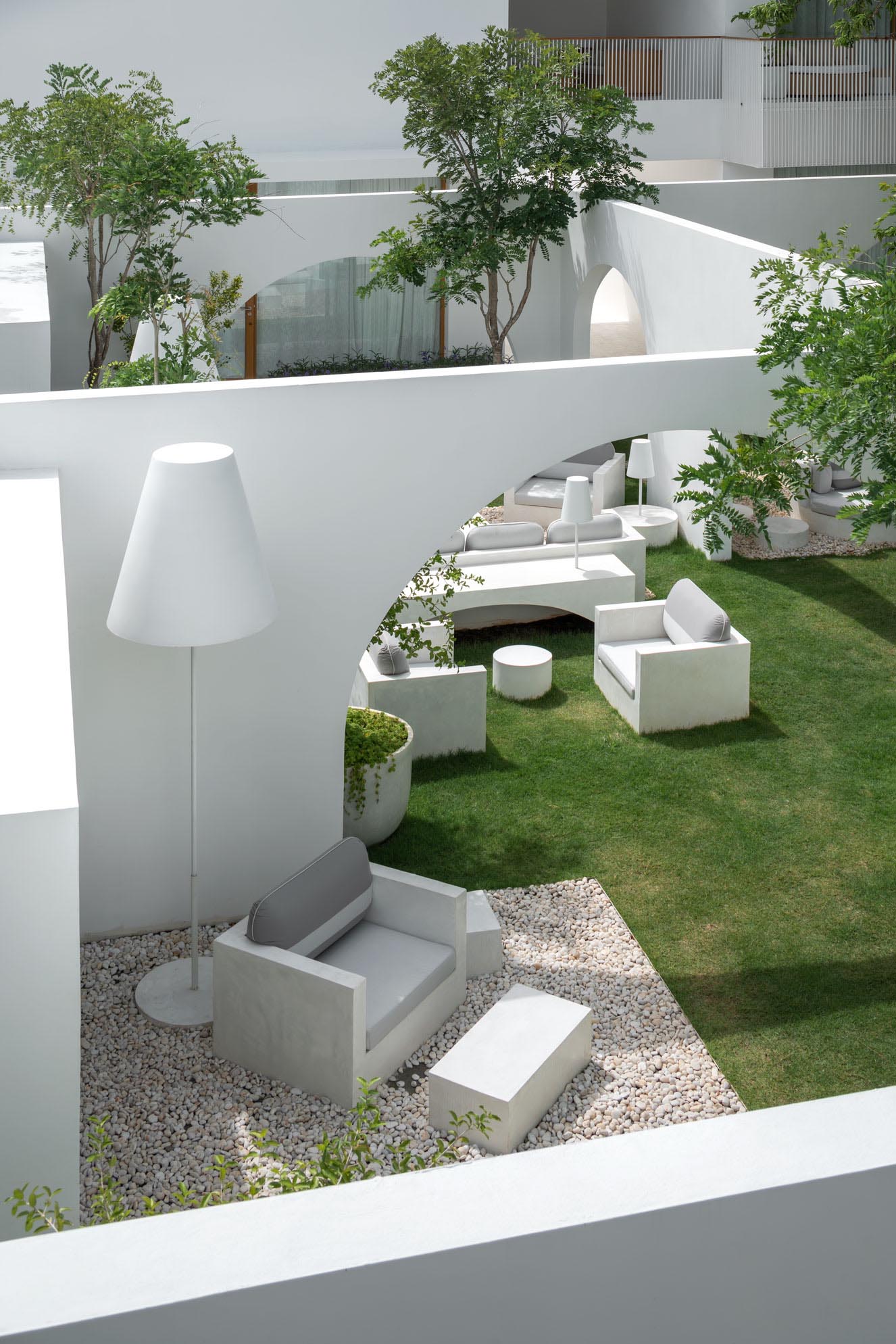 Let's take a look around the rest of the hotel…
The Public Areas
The resort design has a bright white exterior, however, the lobby has been warmed up with the use of wood, and curved wood walls add a sculptural element. The hotel restaurant introduces blue accents and includes a variety of seating, as well as oversized black and white striped pendant lights.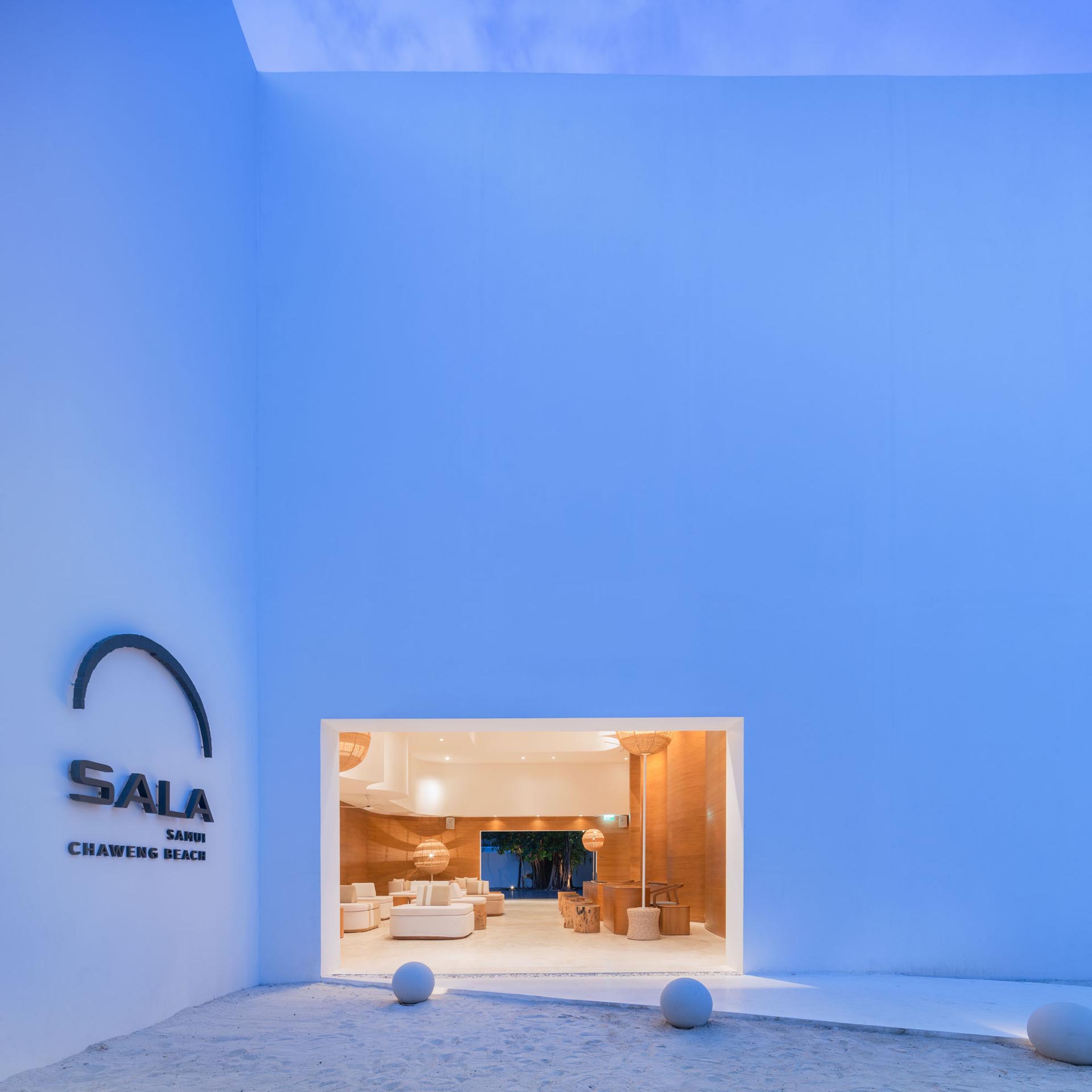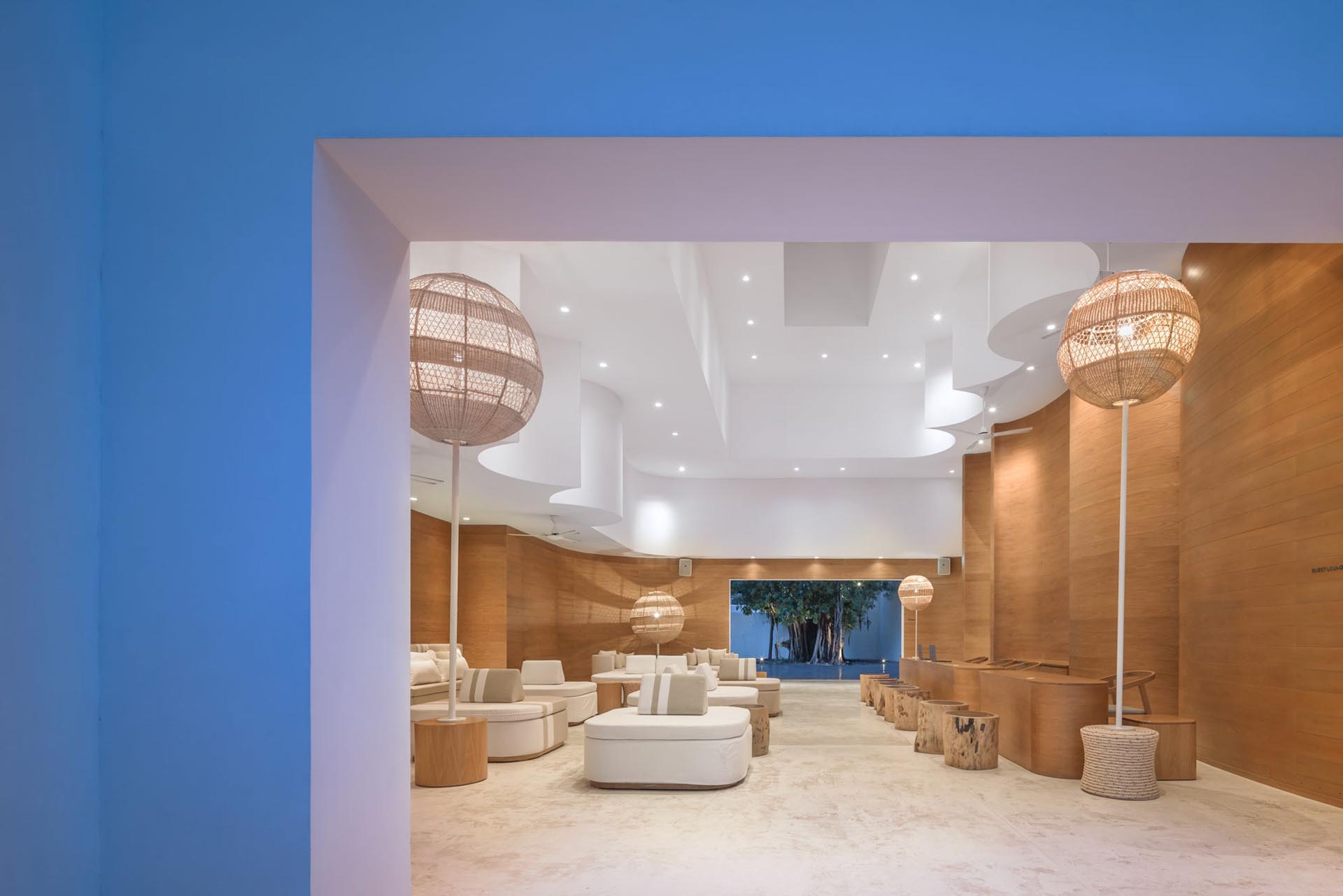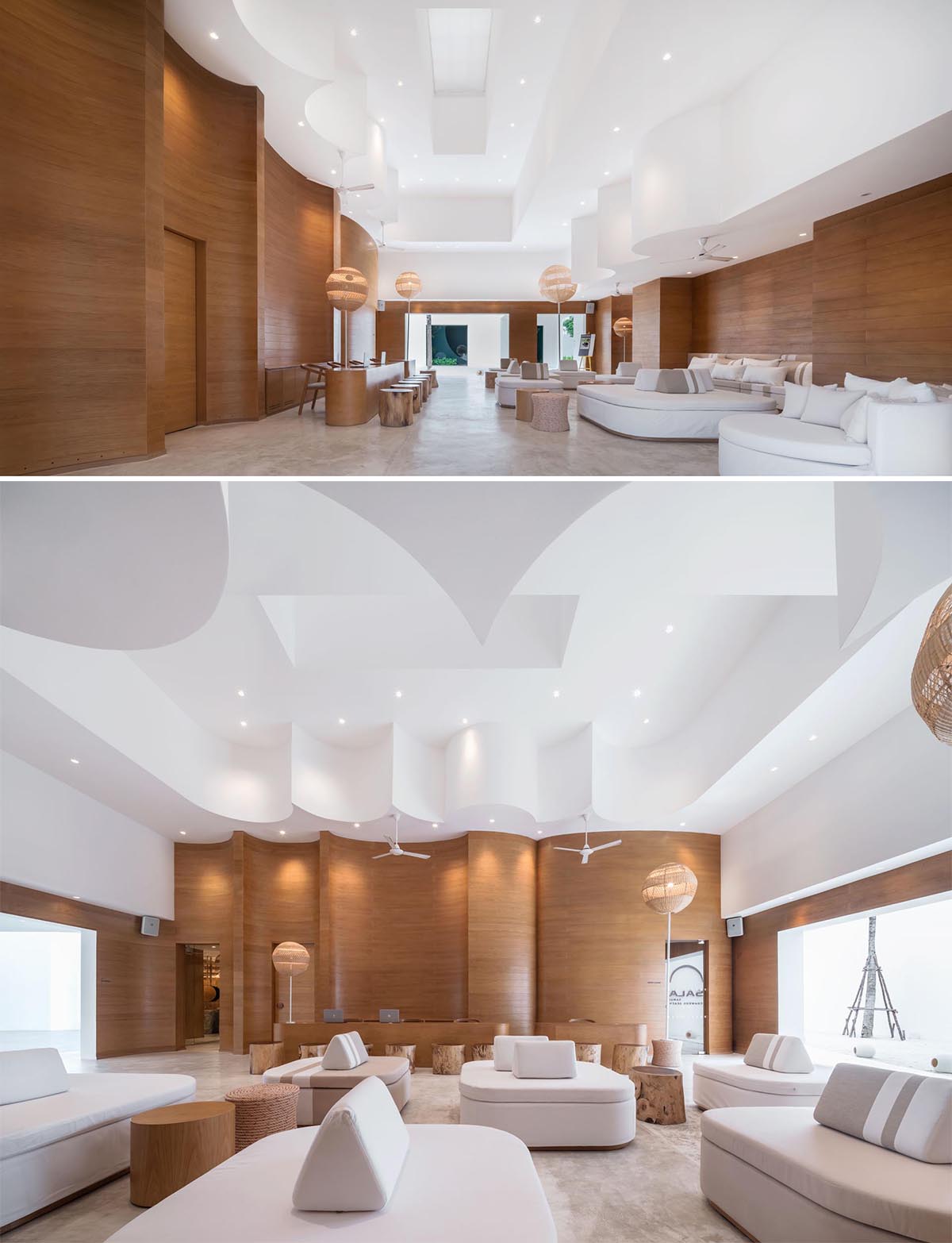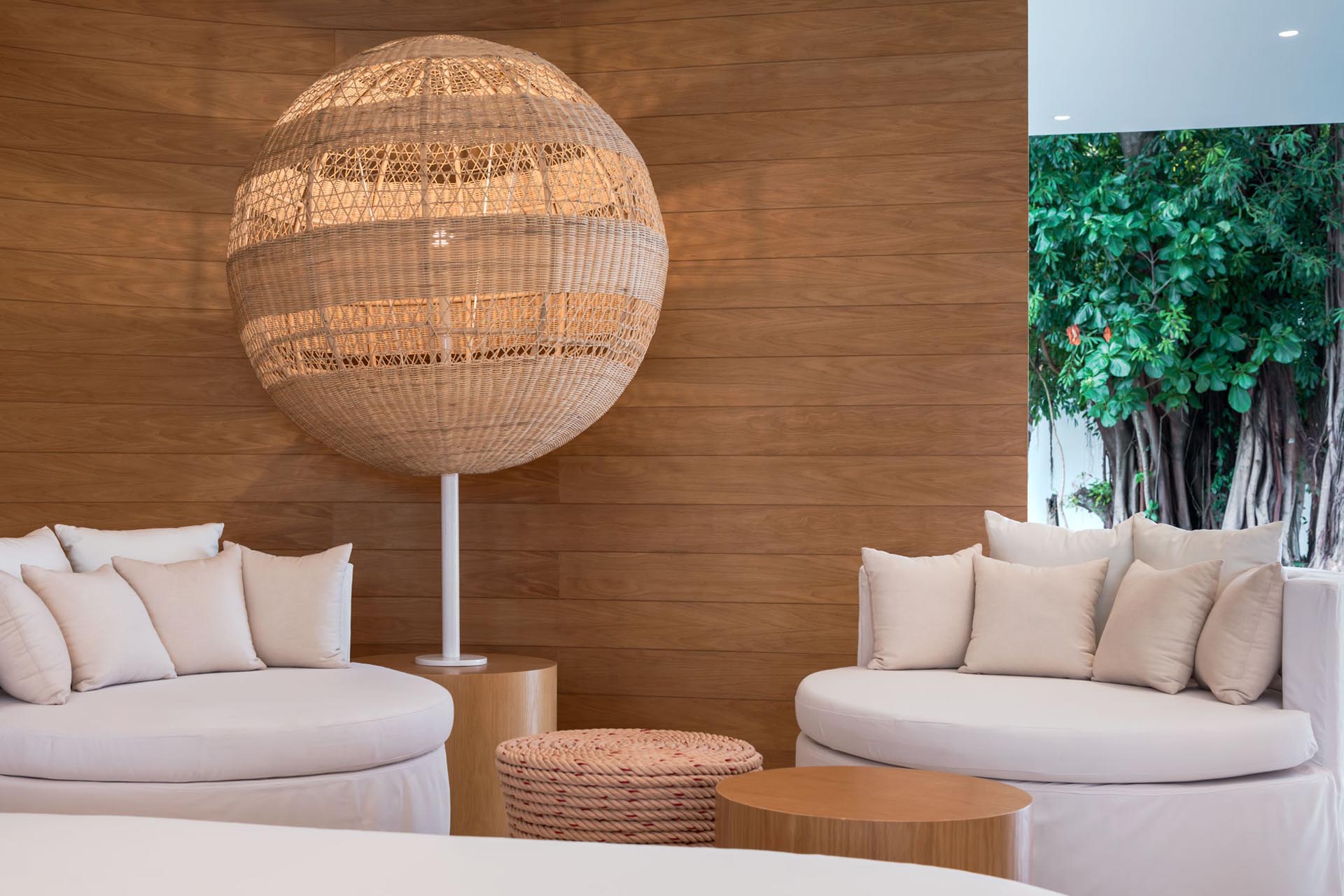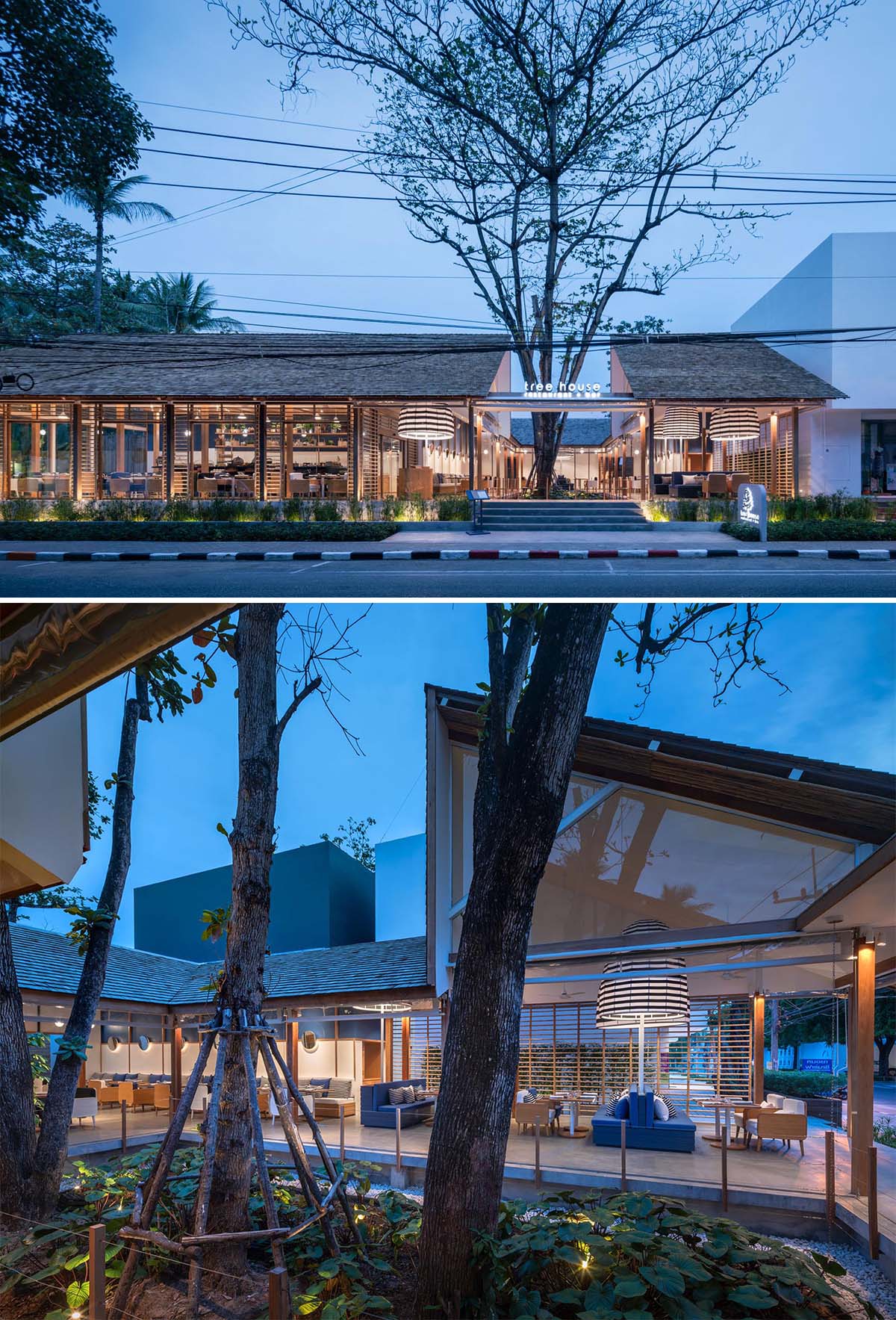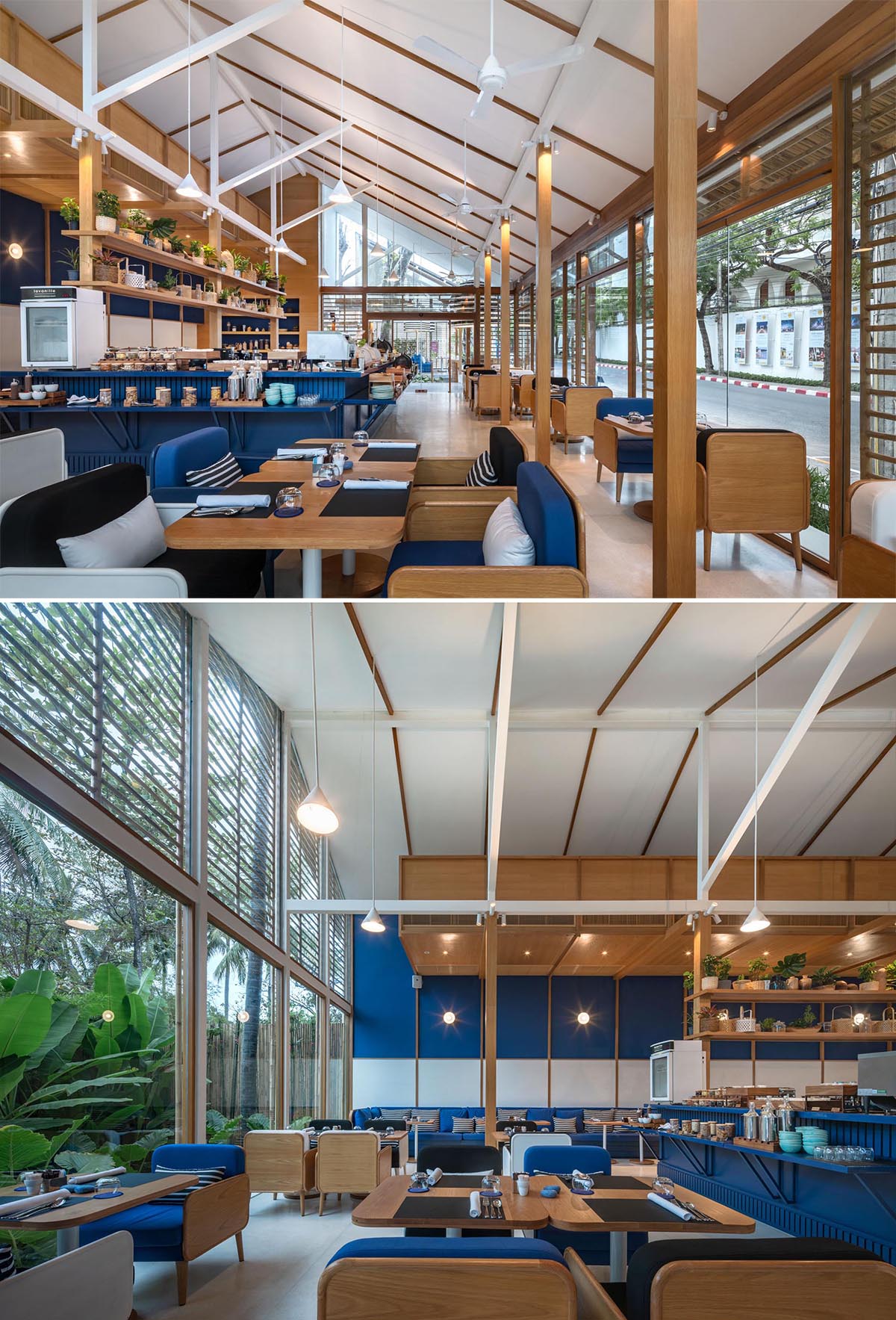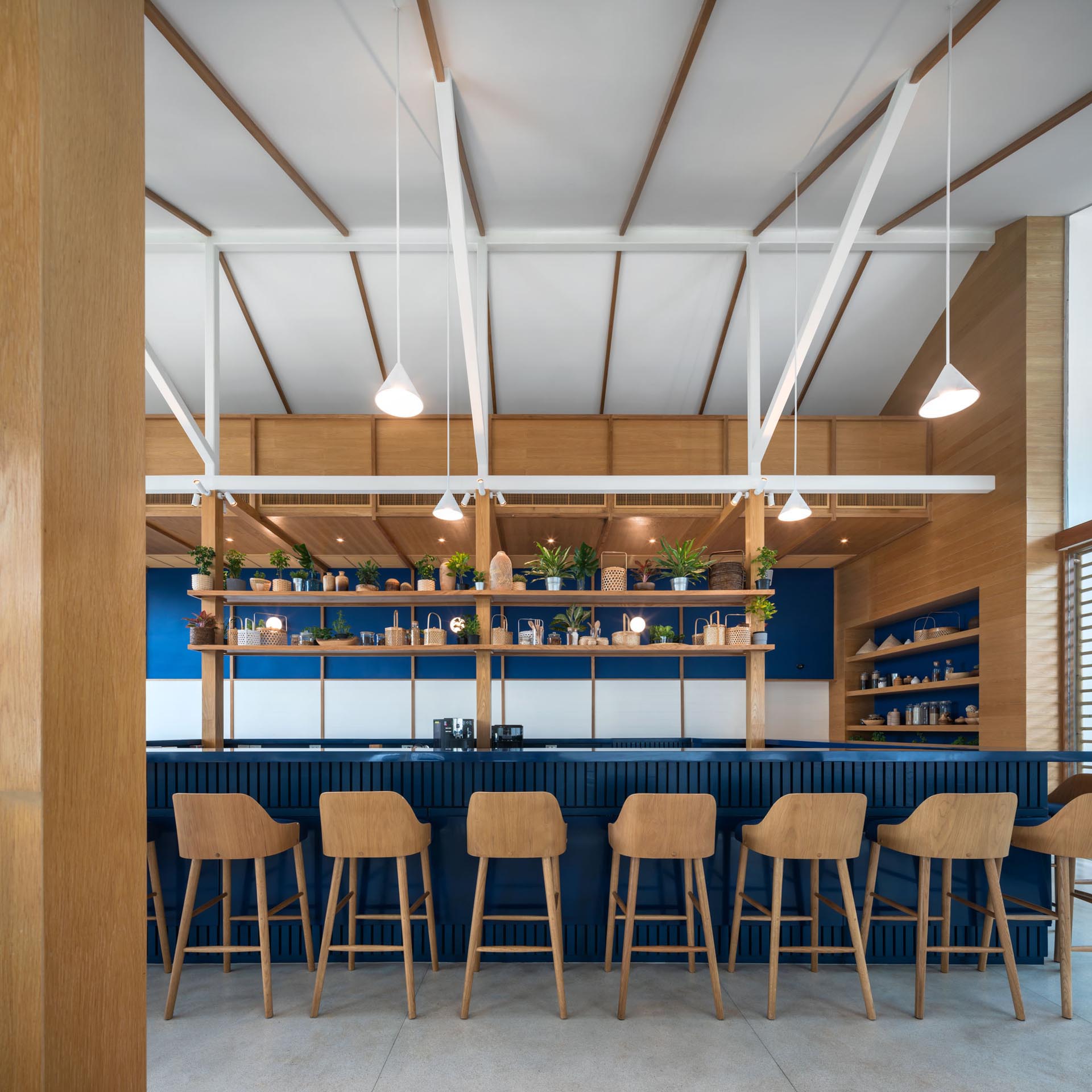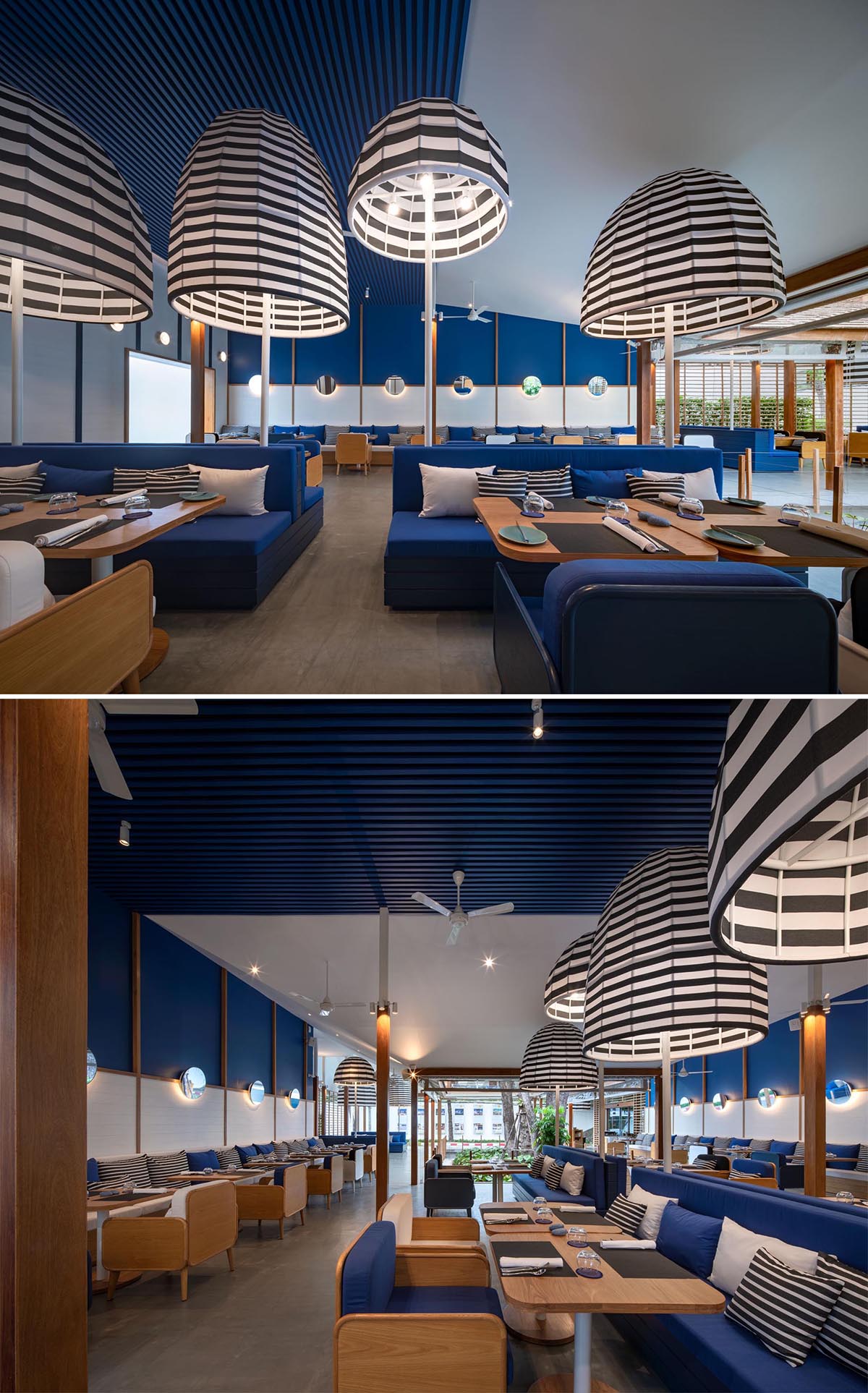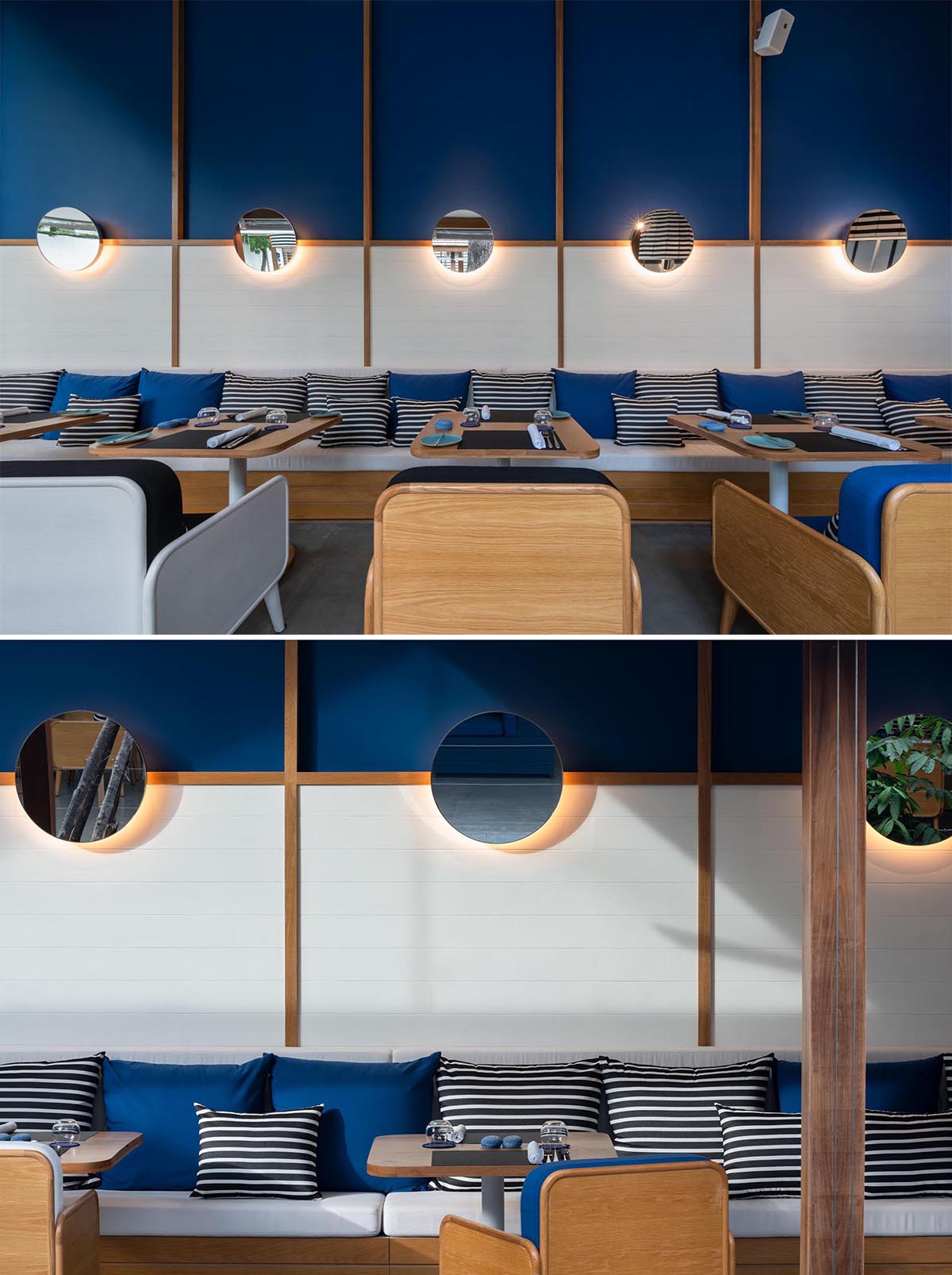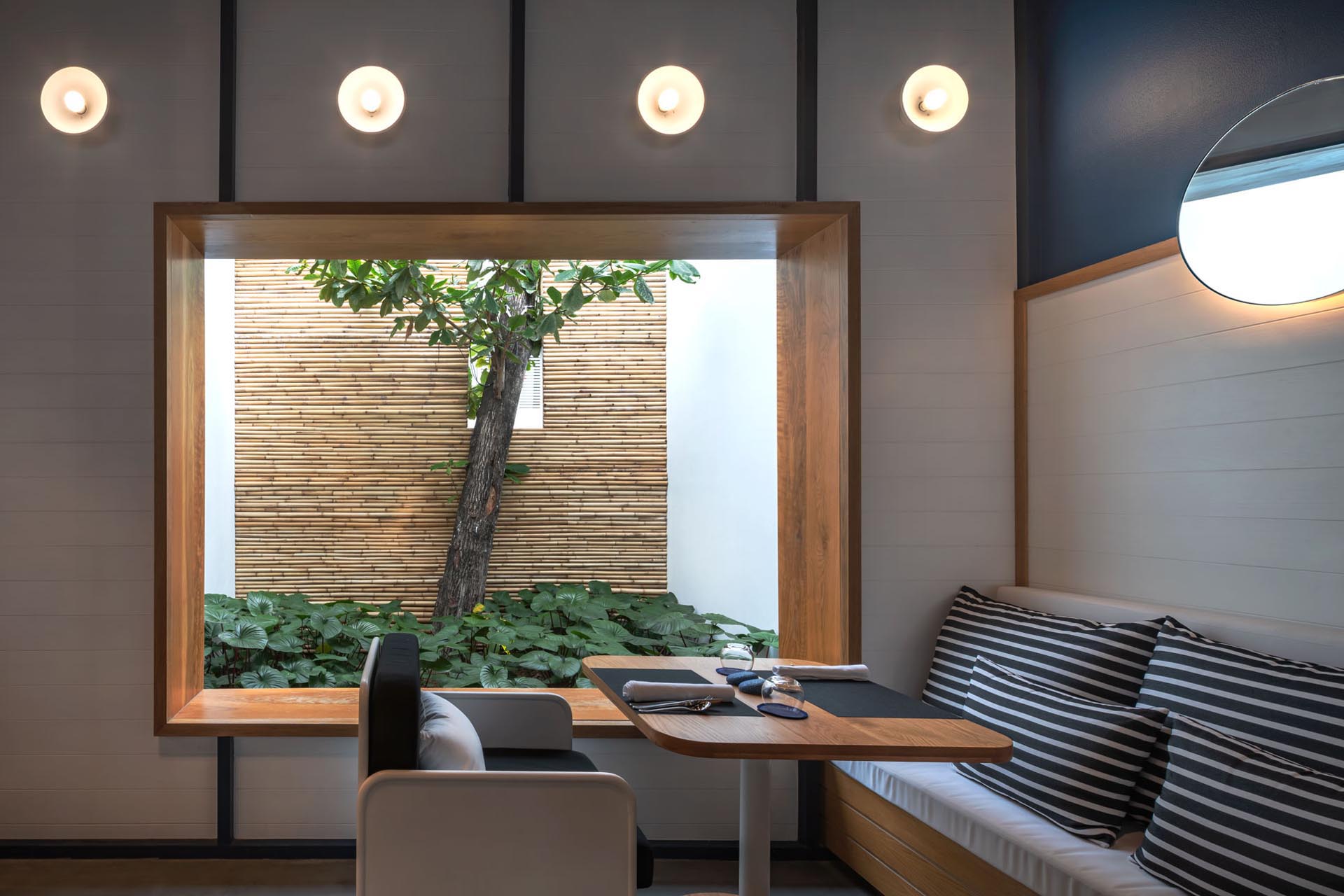 The Courtyards
The resort has a variety of courtyards and outdoor spaces including areas with chairs arranged in a circle and surrounded by trees, paths with nearby stairs that lead to the different levels of the resort, a swimming pool with sun chaises, and outdoor king-sized beds nestled between plants and shaded by large trees.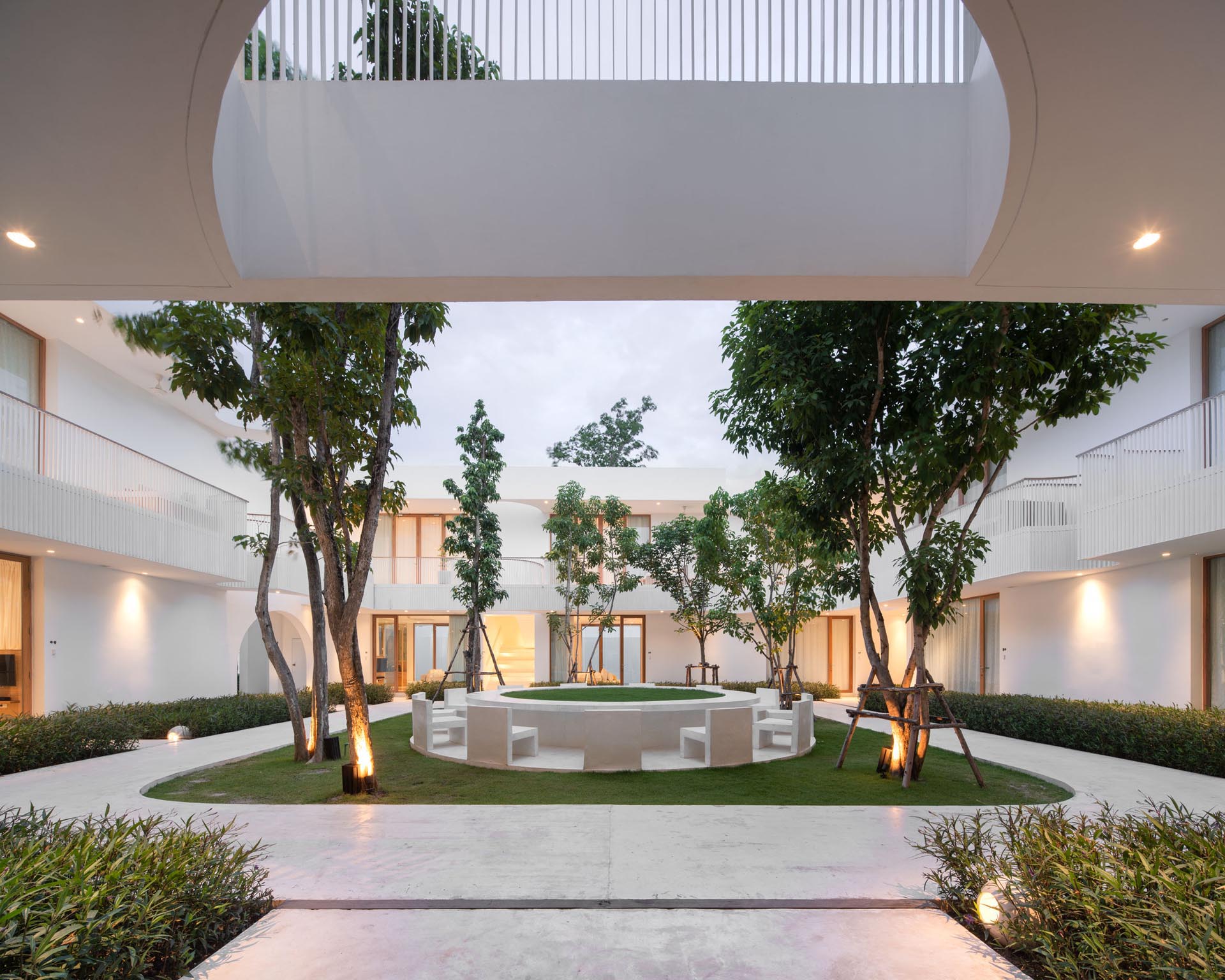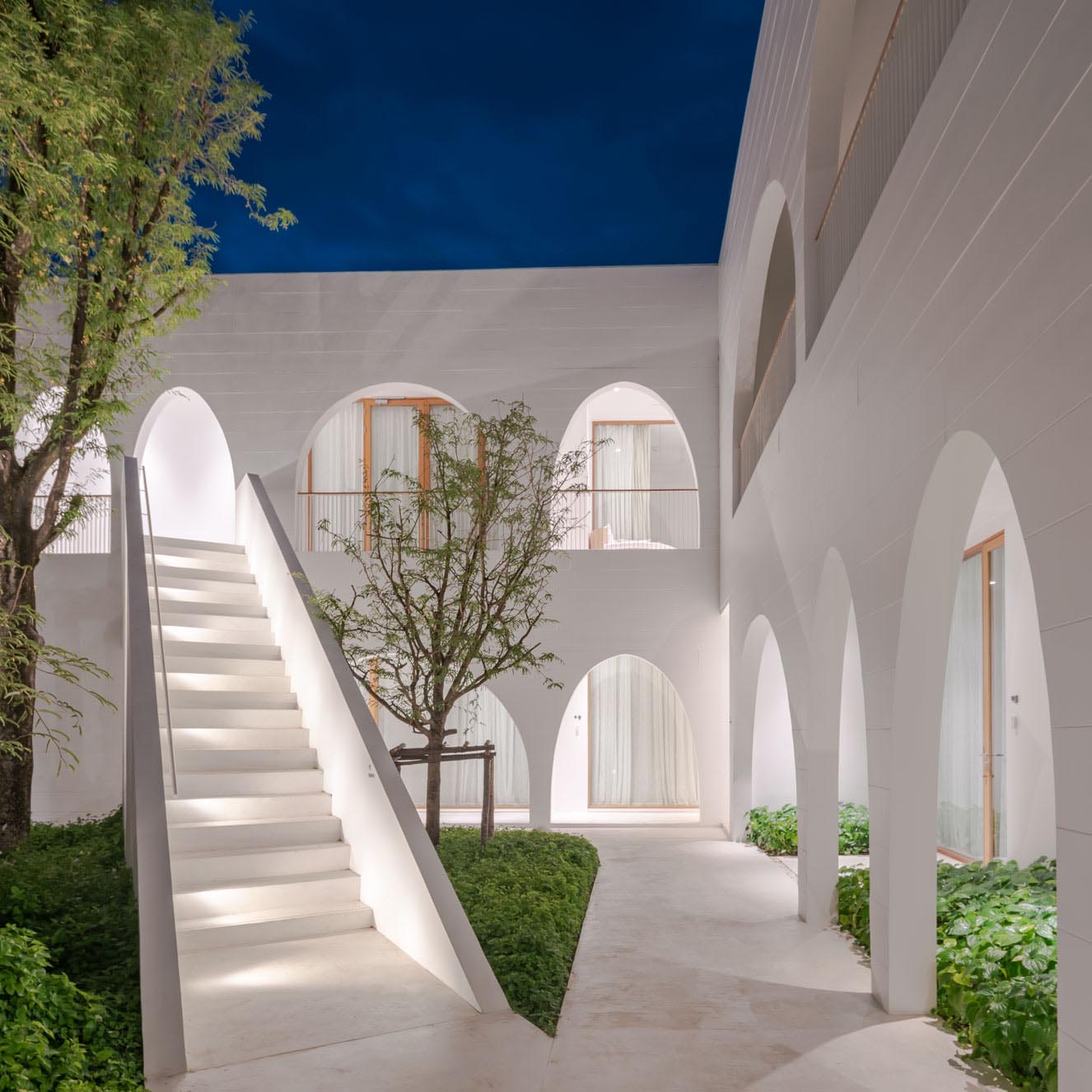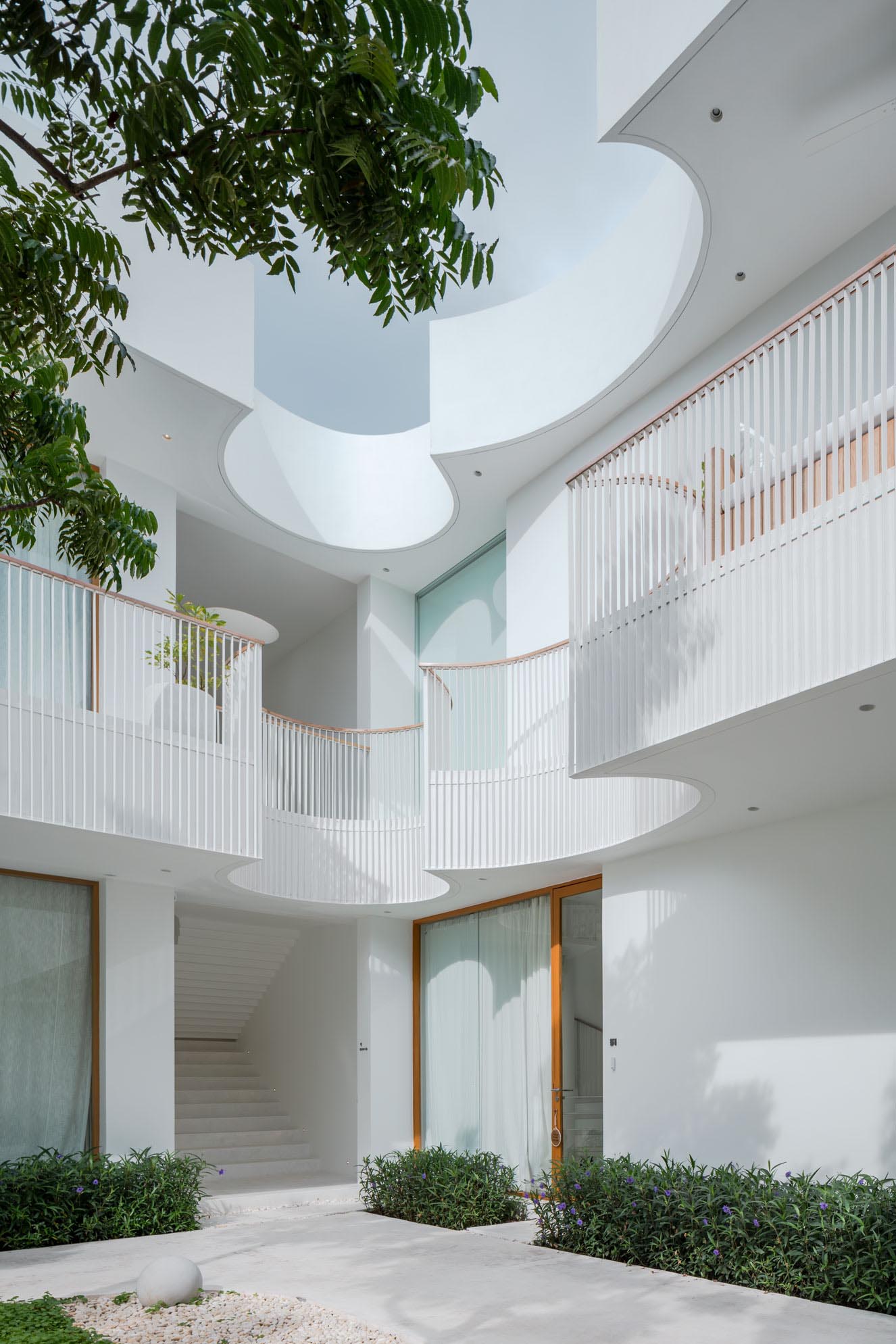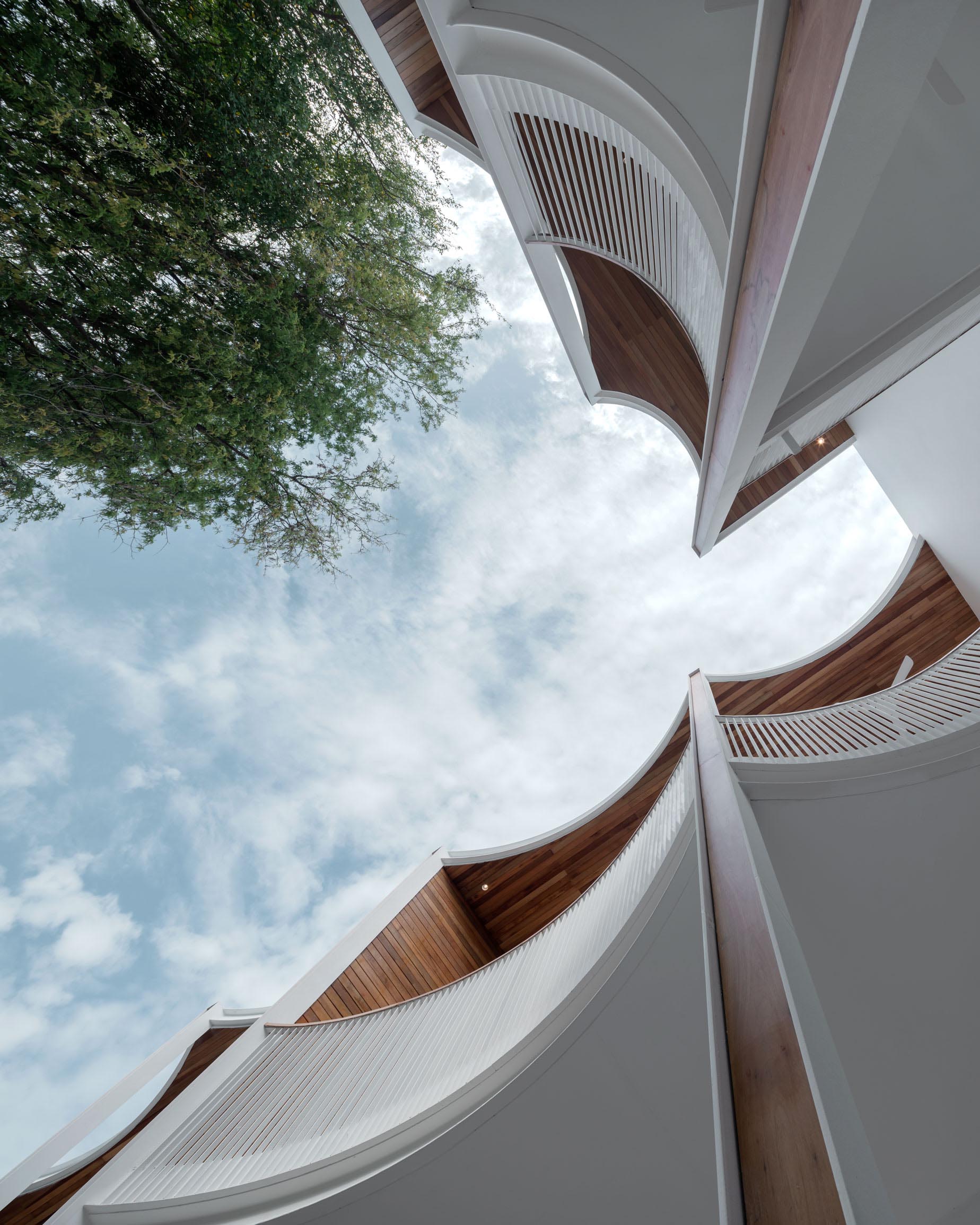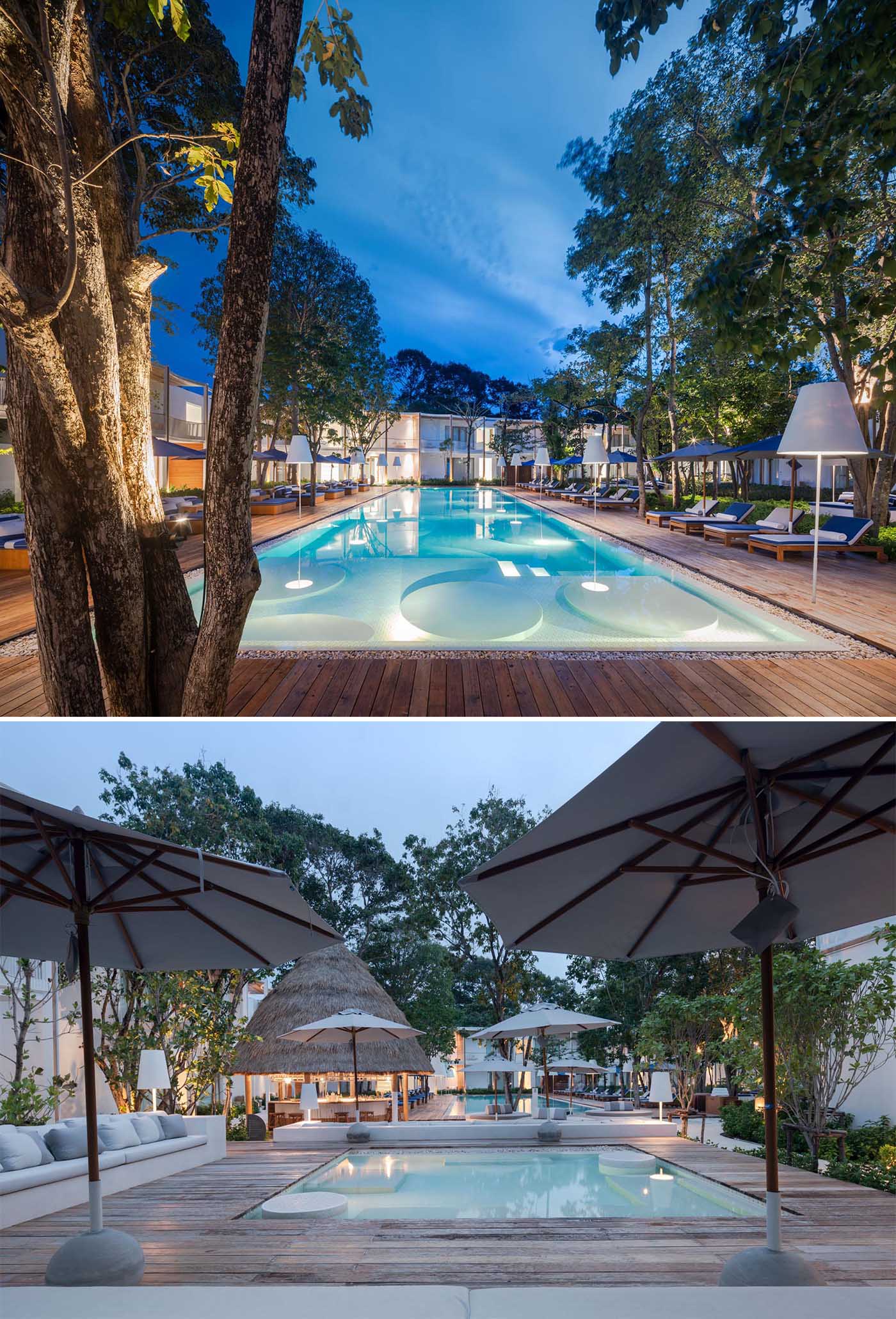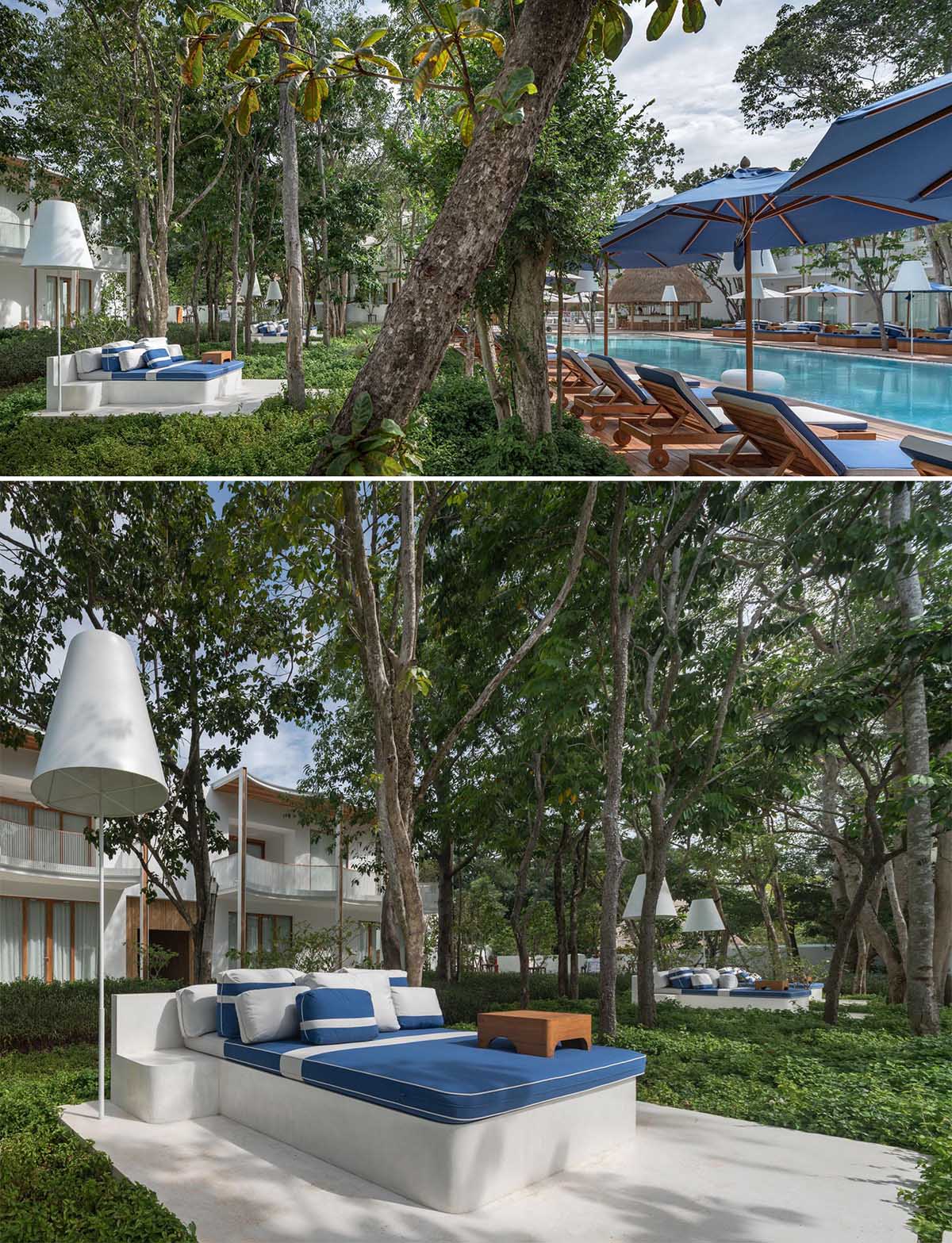 The Spa
The spa area is defined by the use of the colors dark green and pink. The bathtub of the spa room is placed in the garden surrounded by the dark green walls, while the clear glass door brings nature into the treatment room.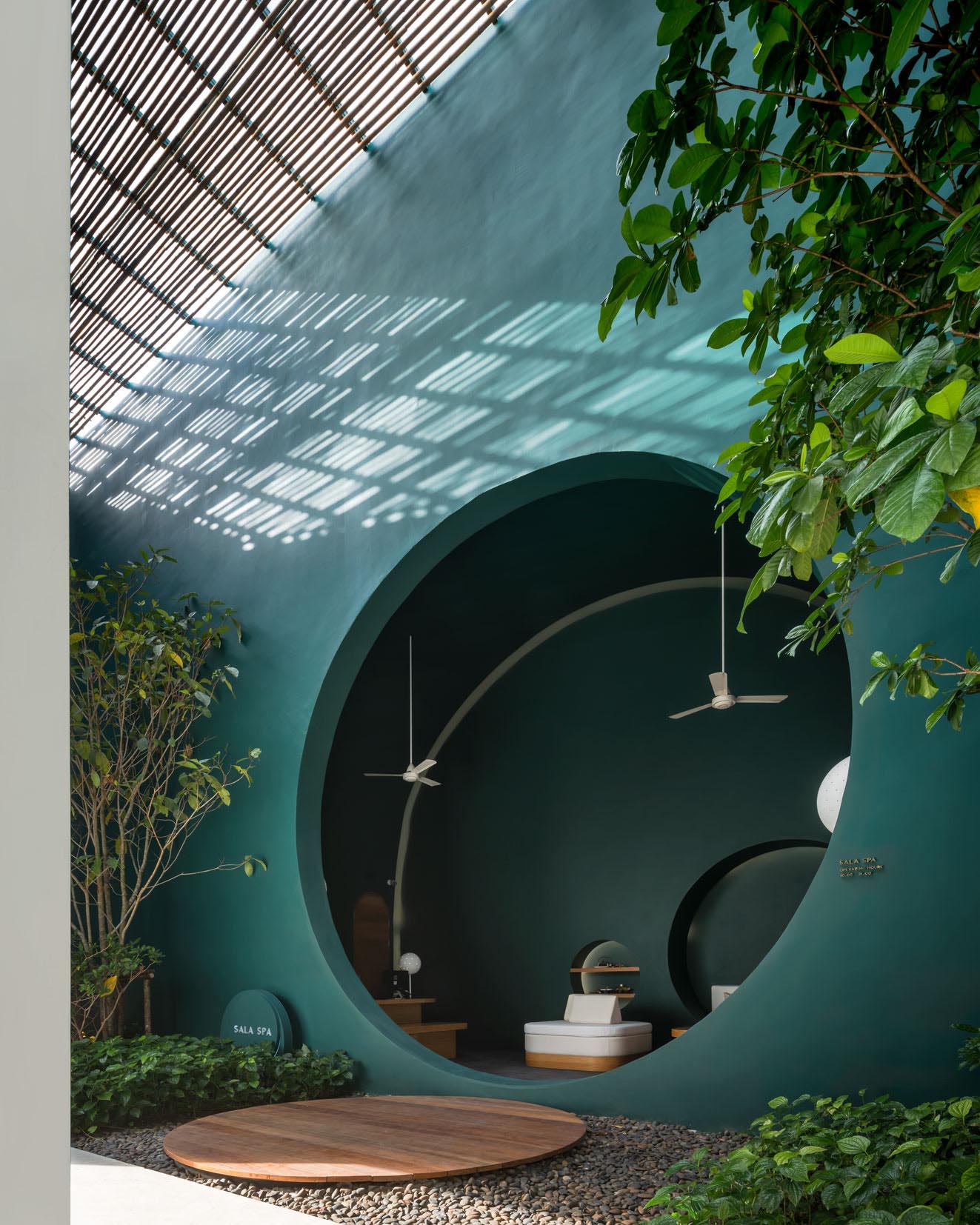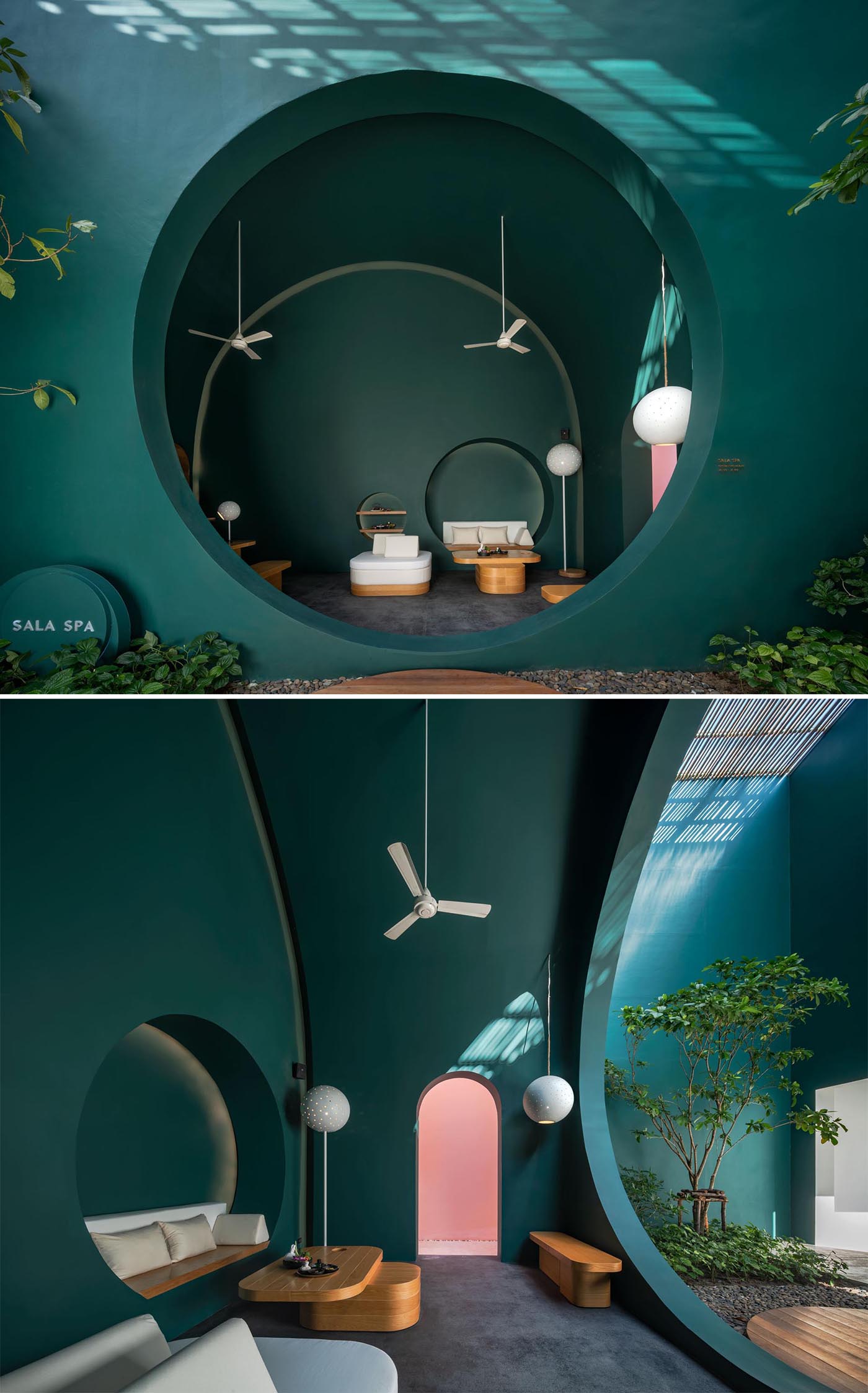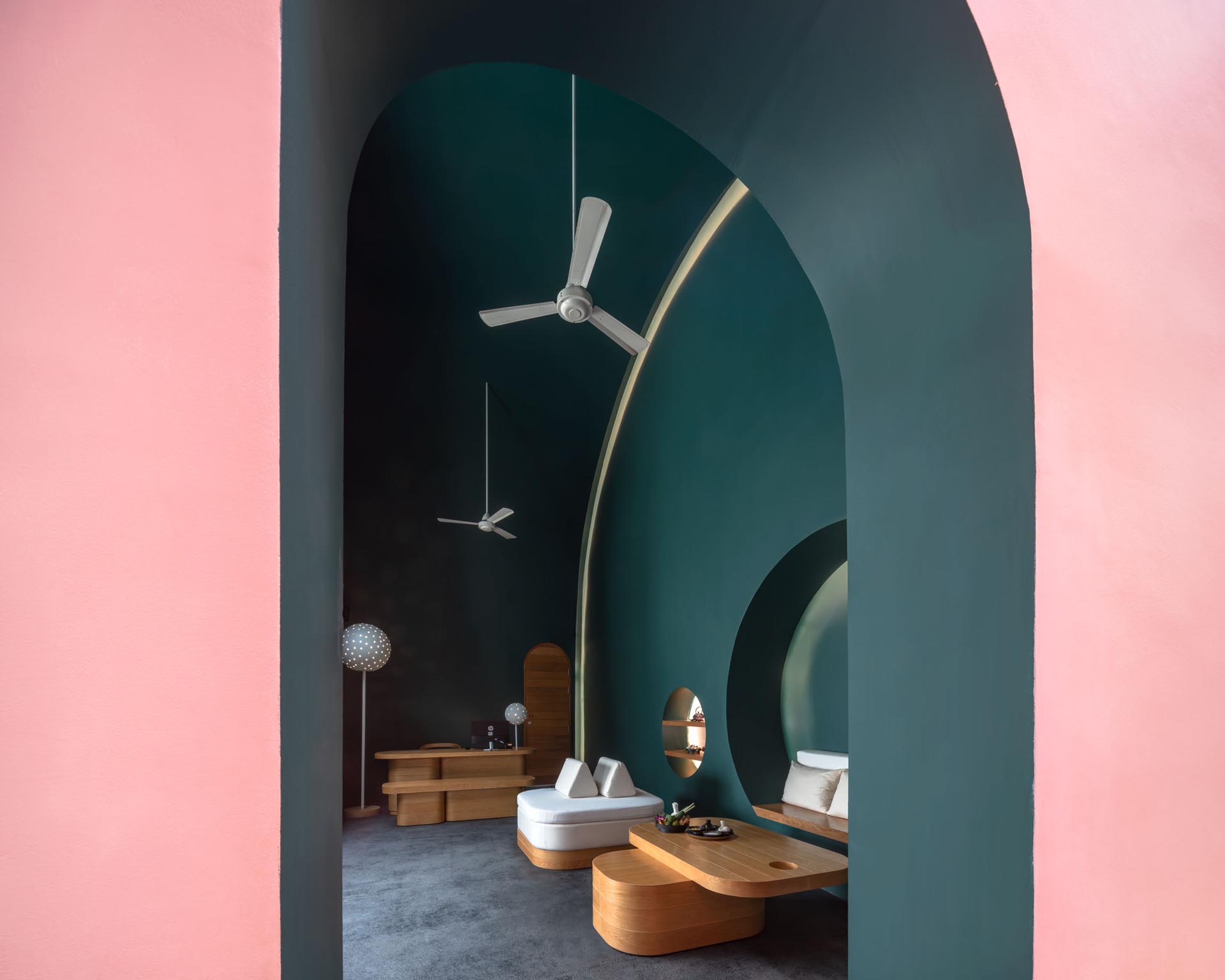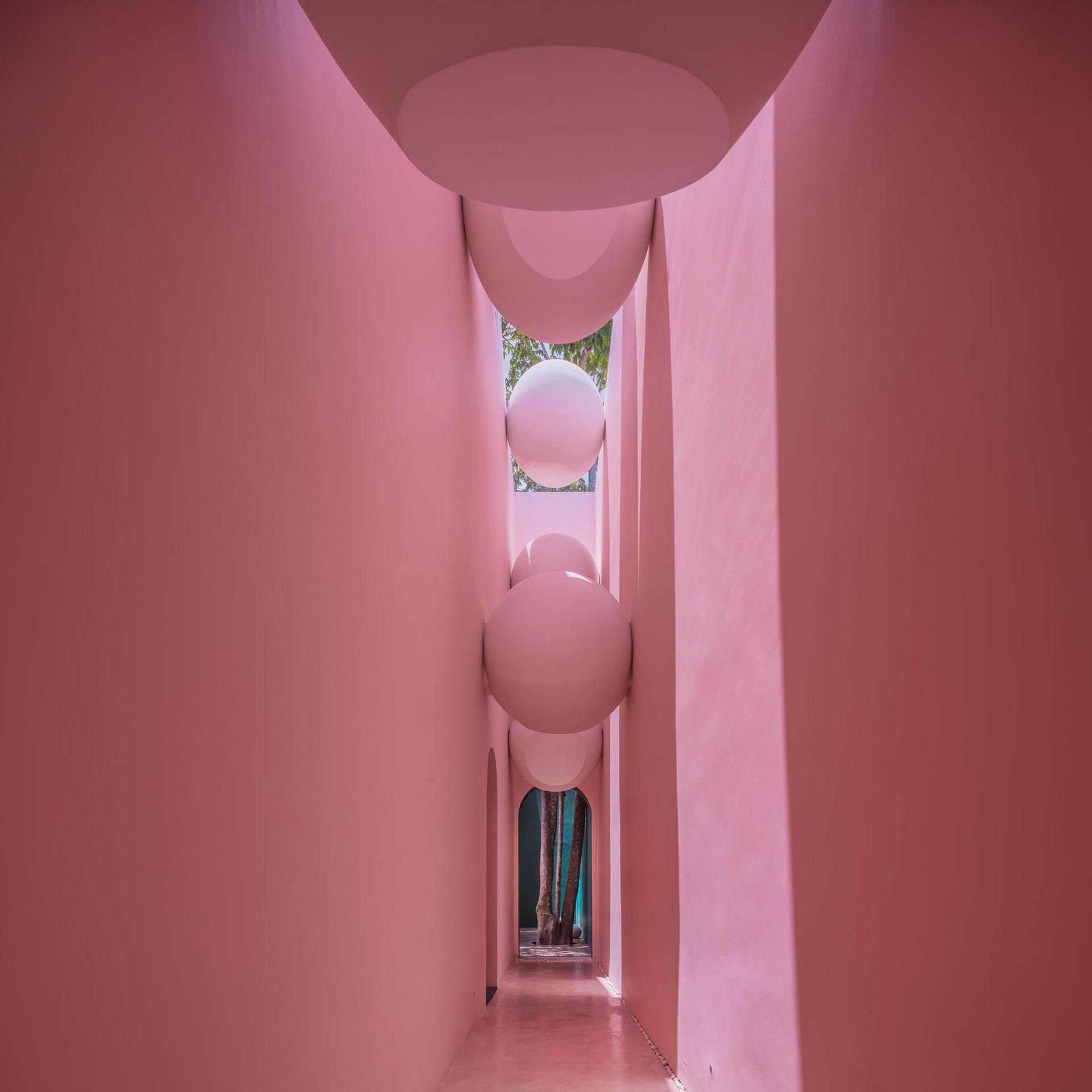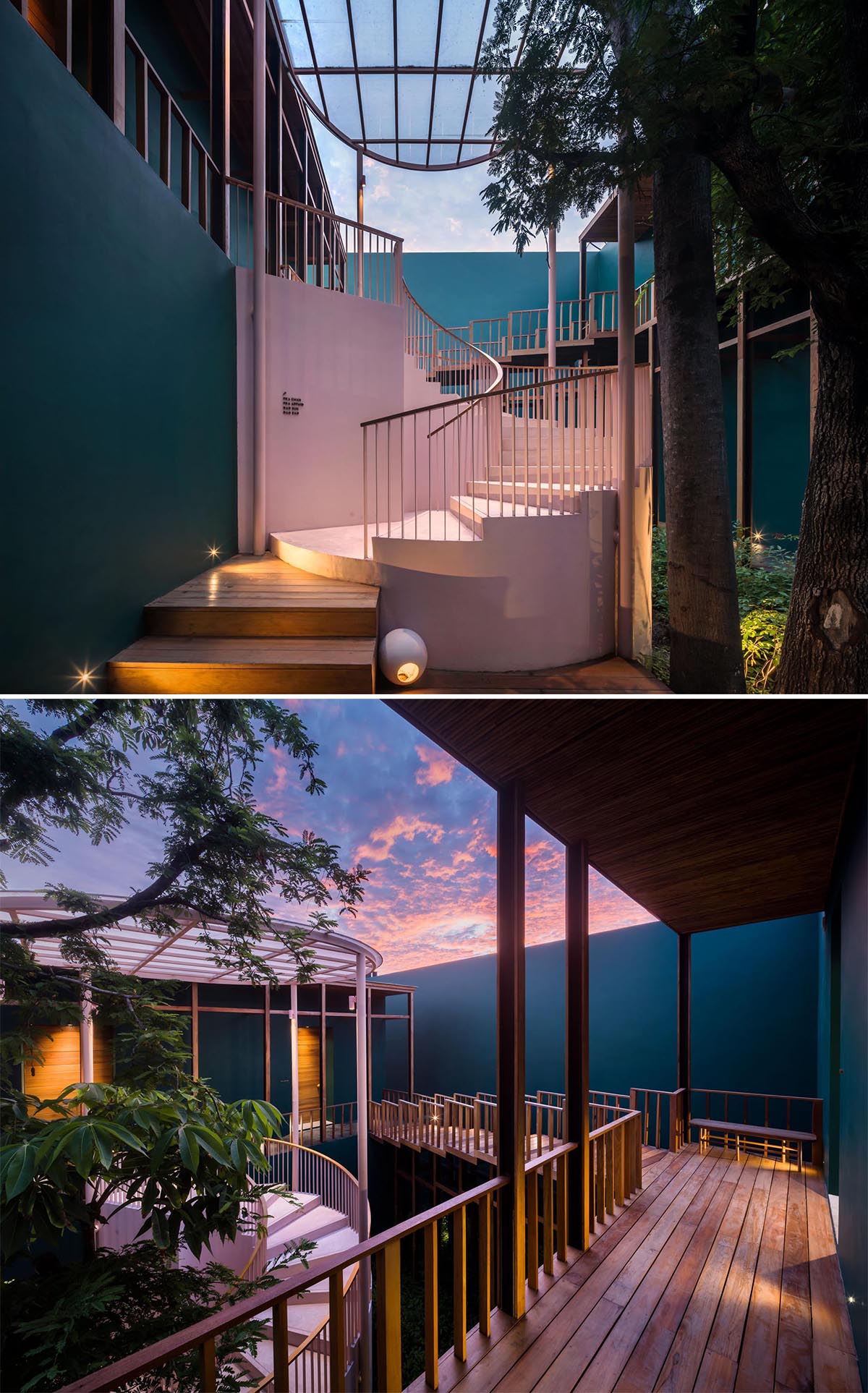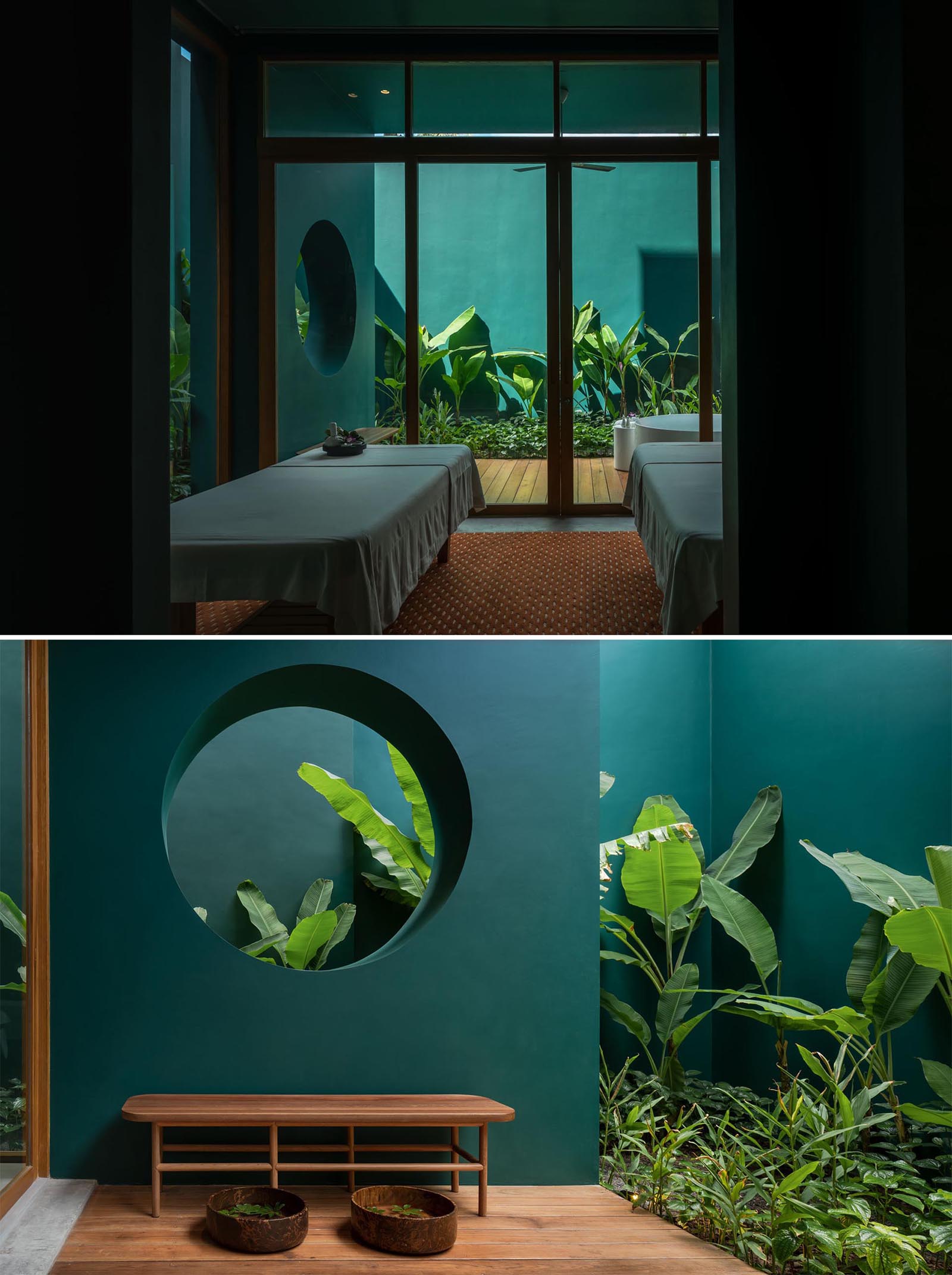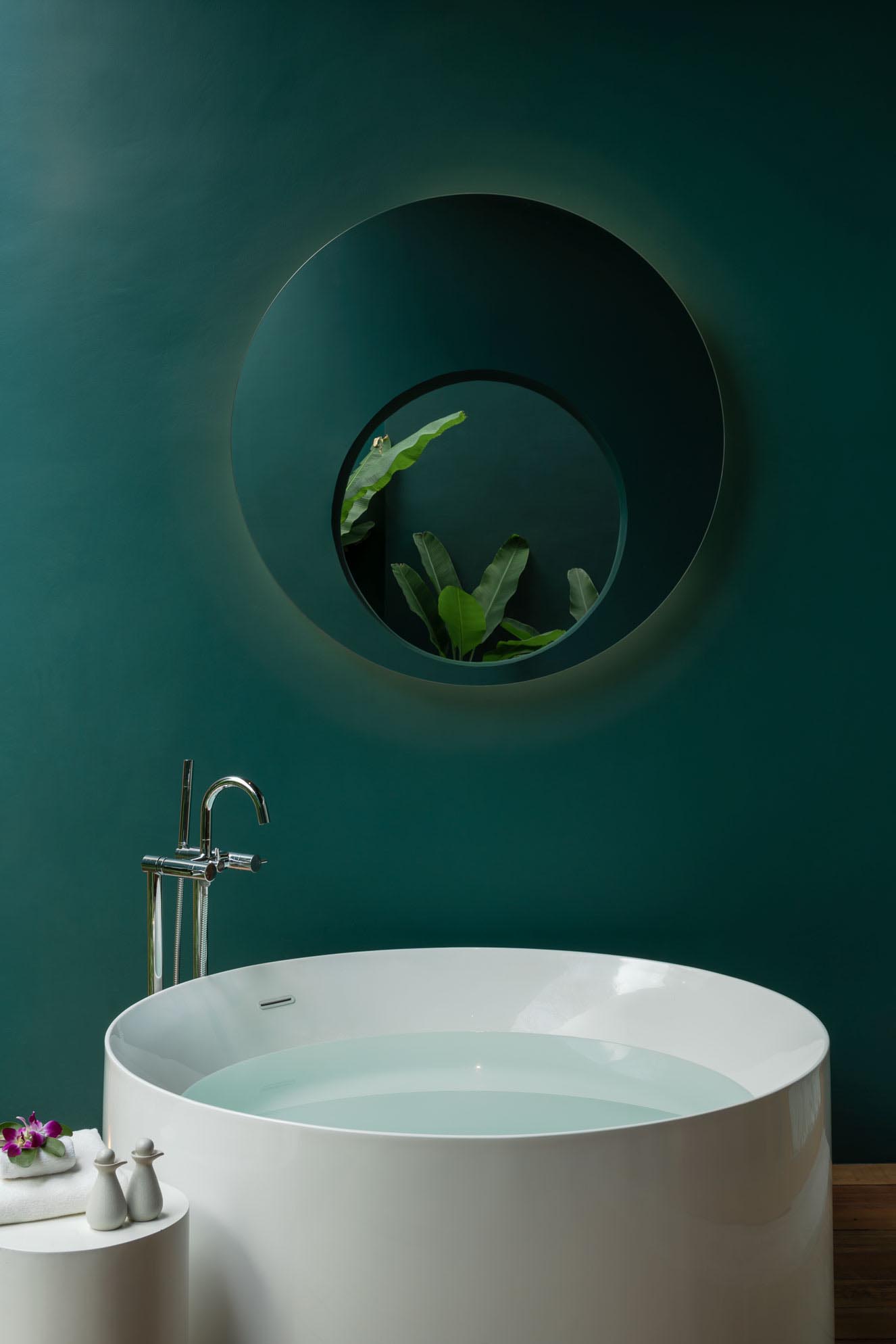 The Guest Rooms
The hotel's rooms have contemporary interiors with wood accents and outdoor spaces with private swimming pools and lounges.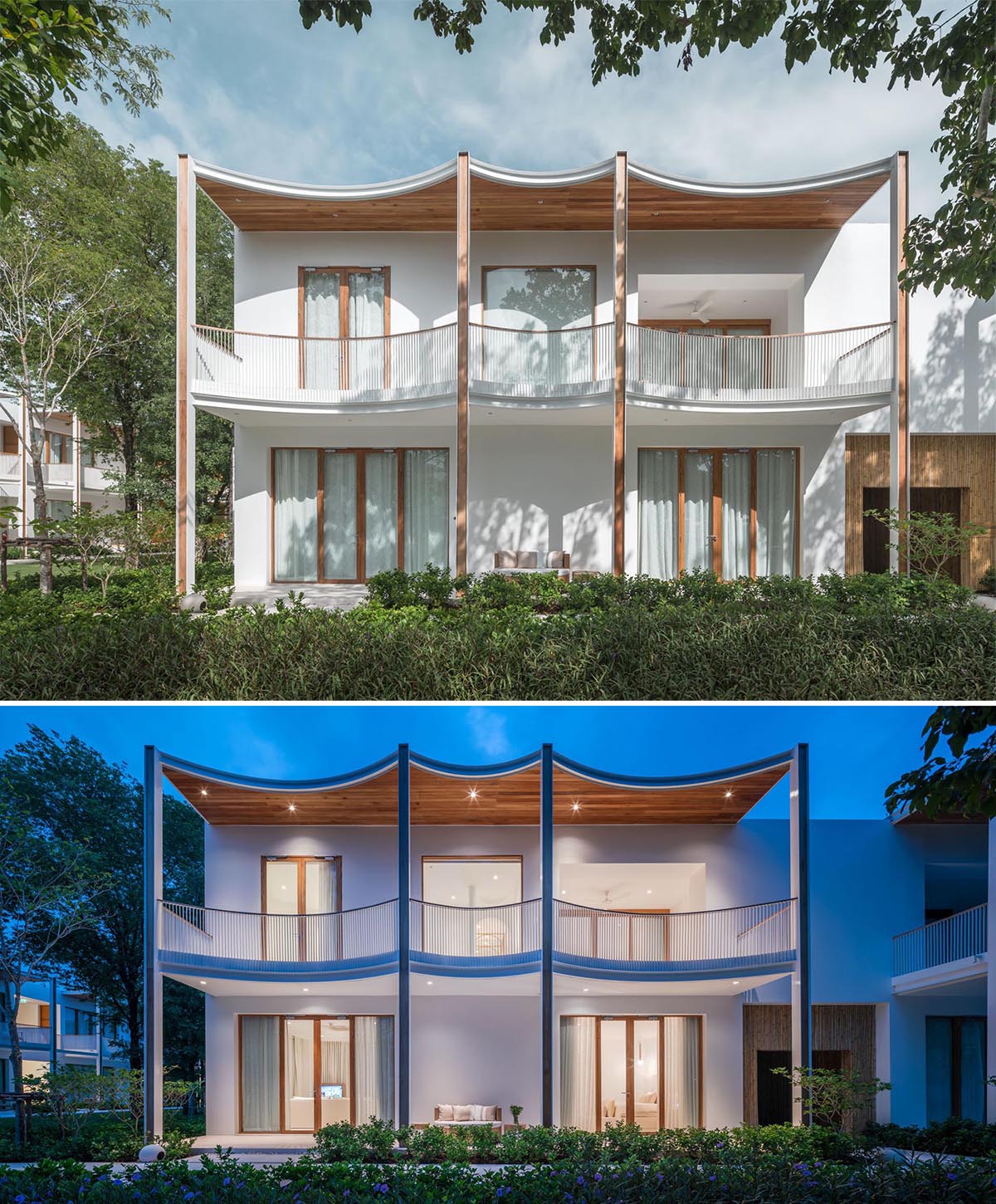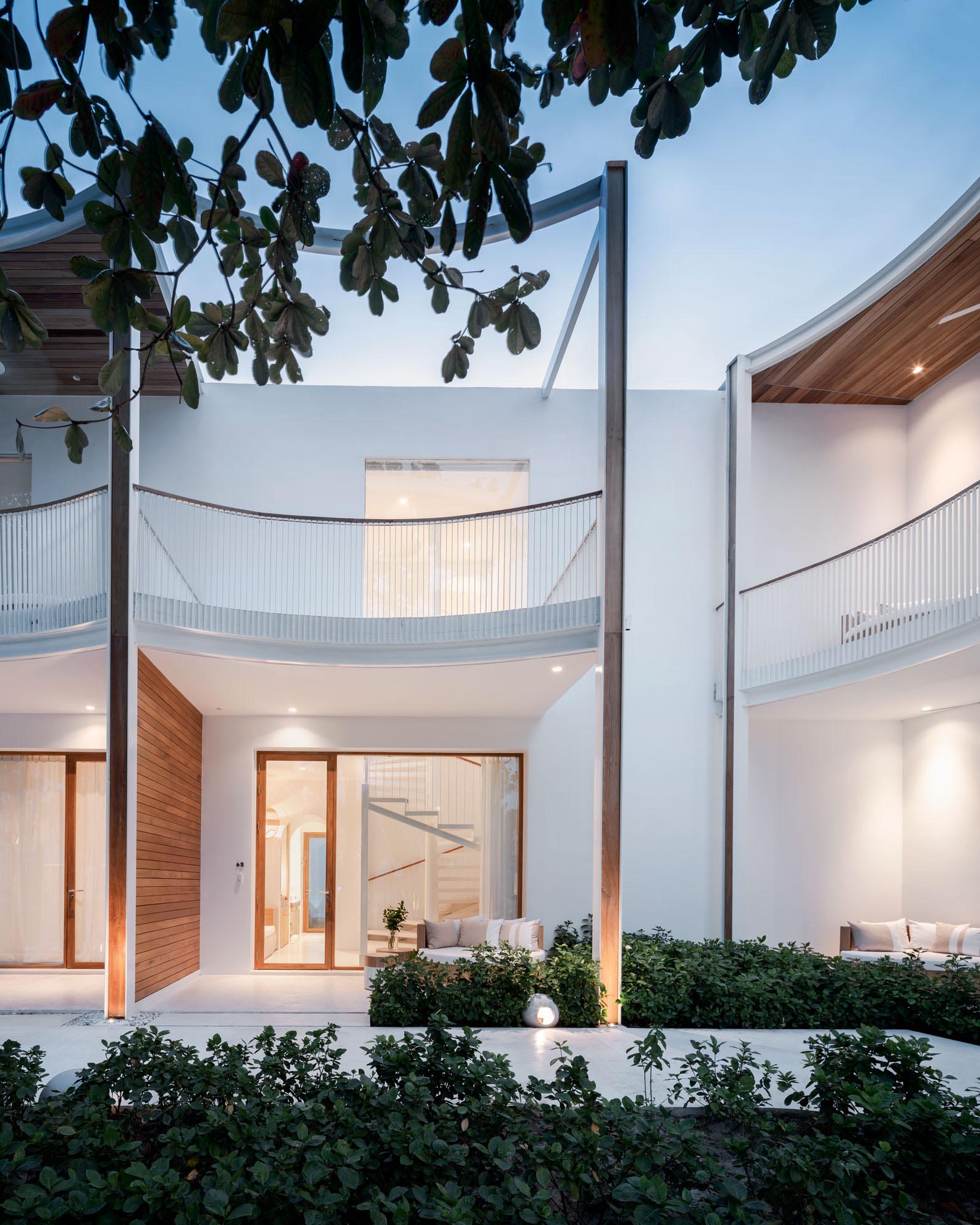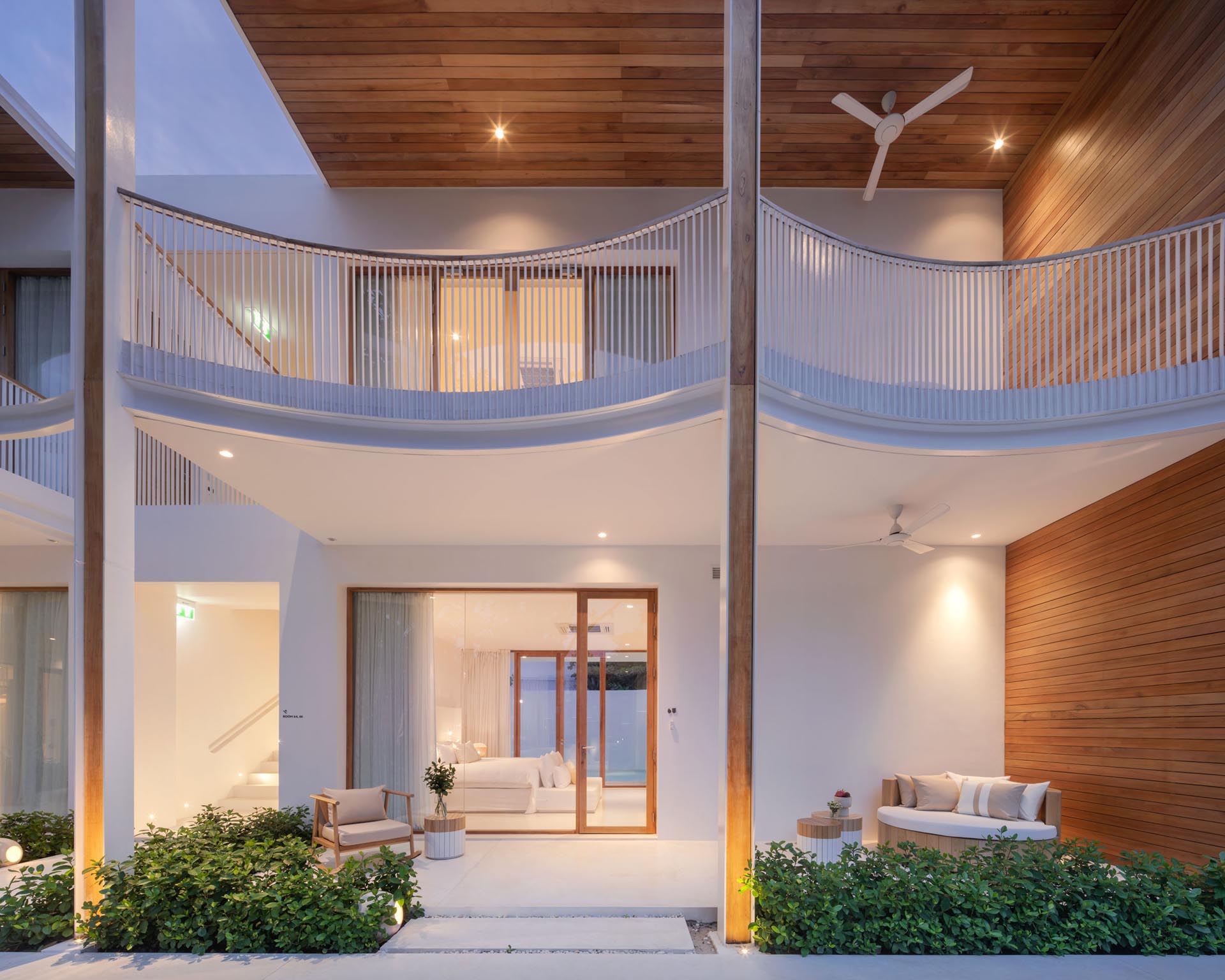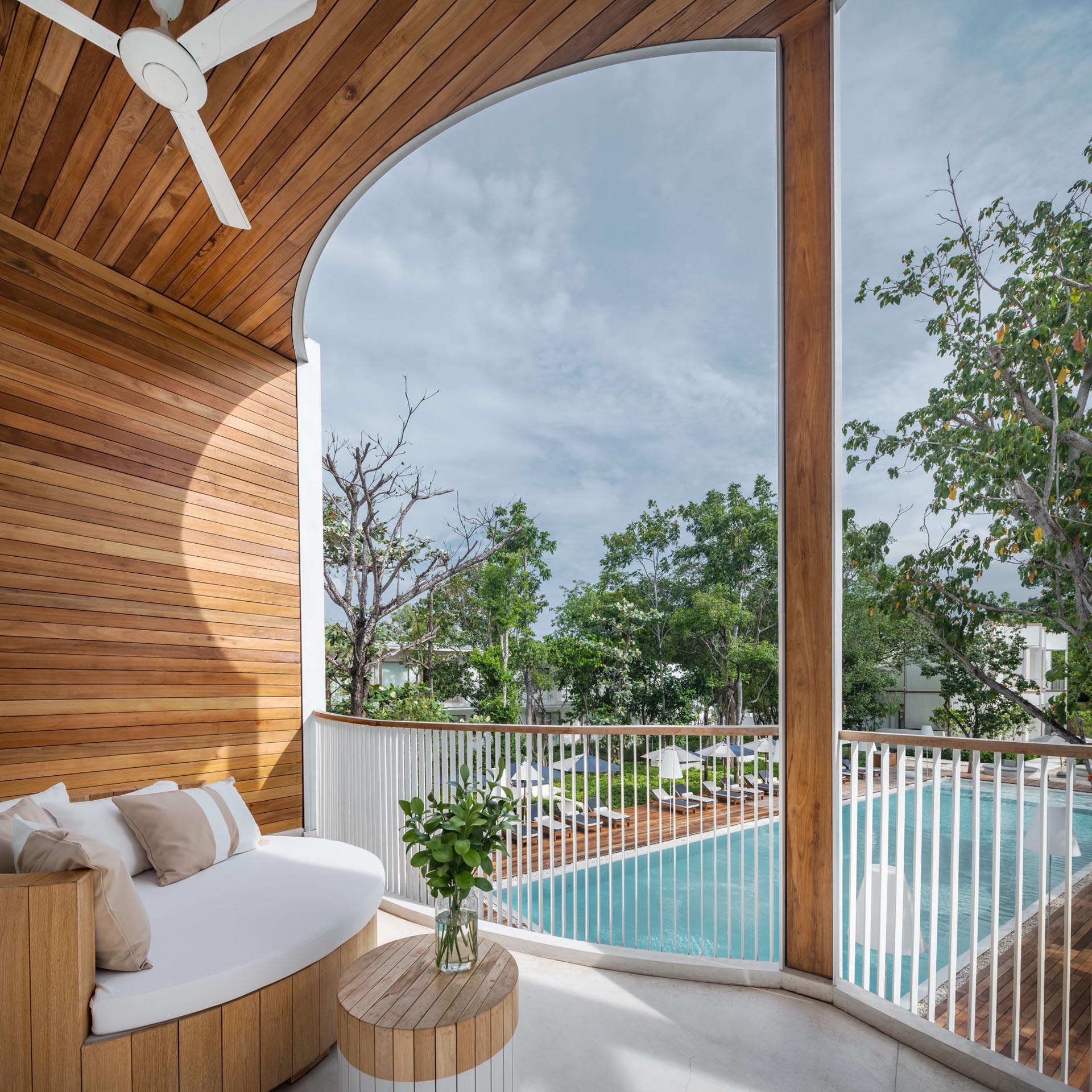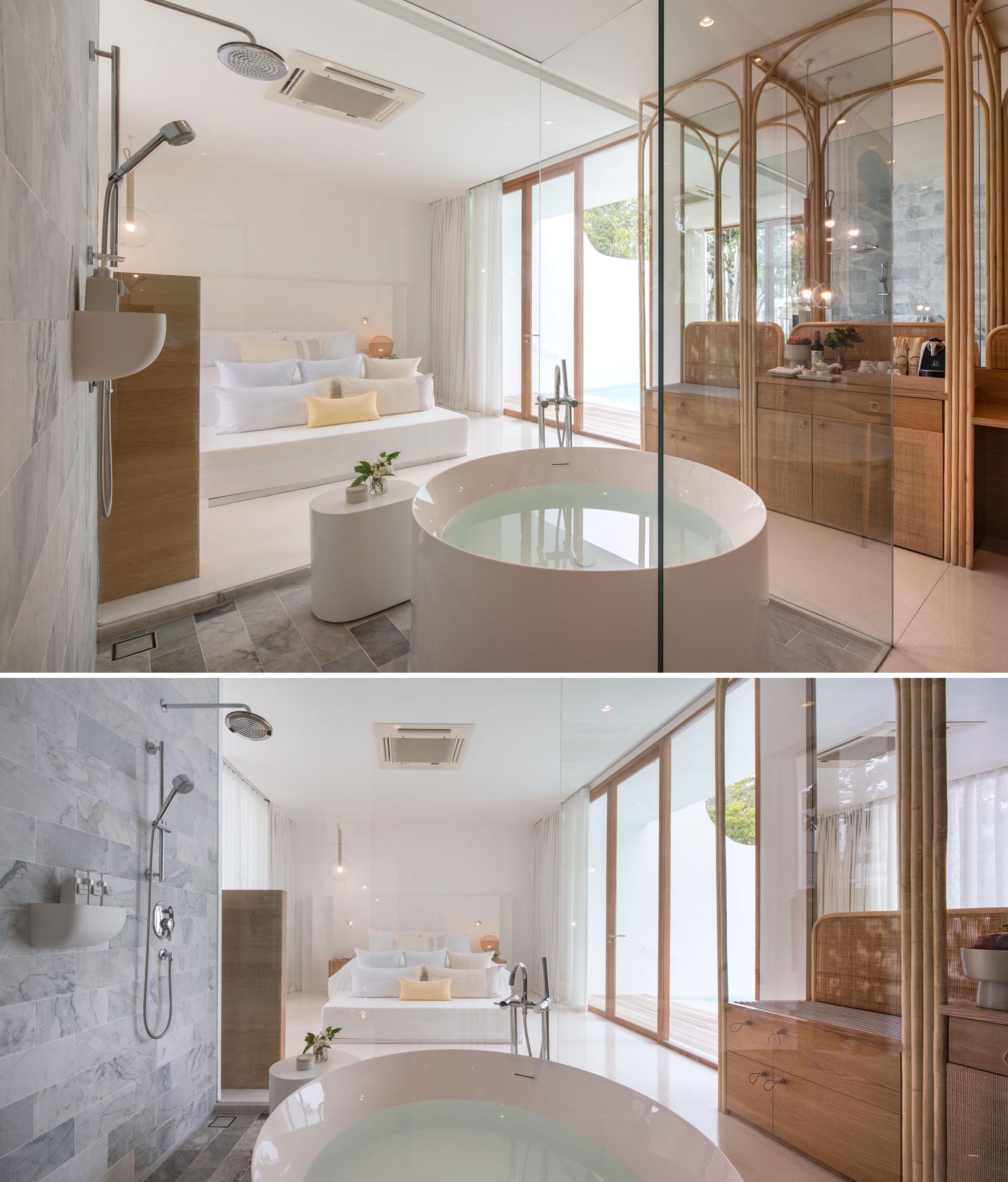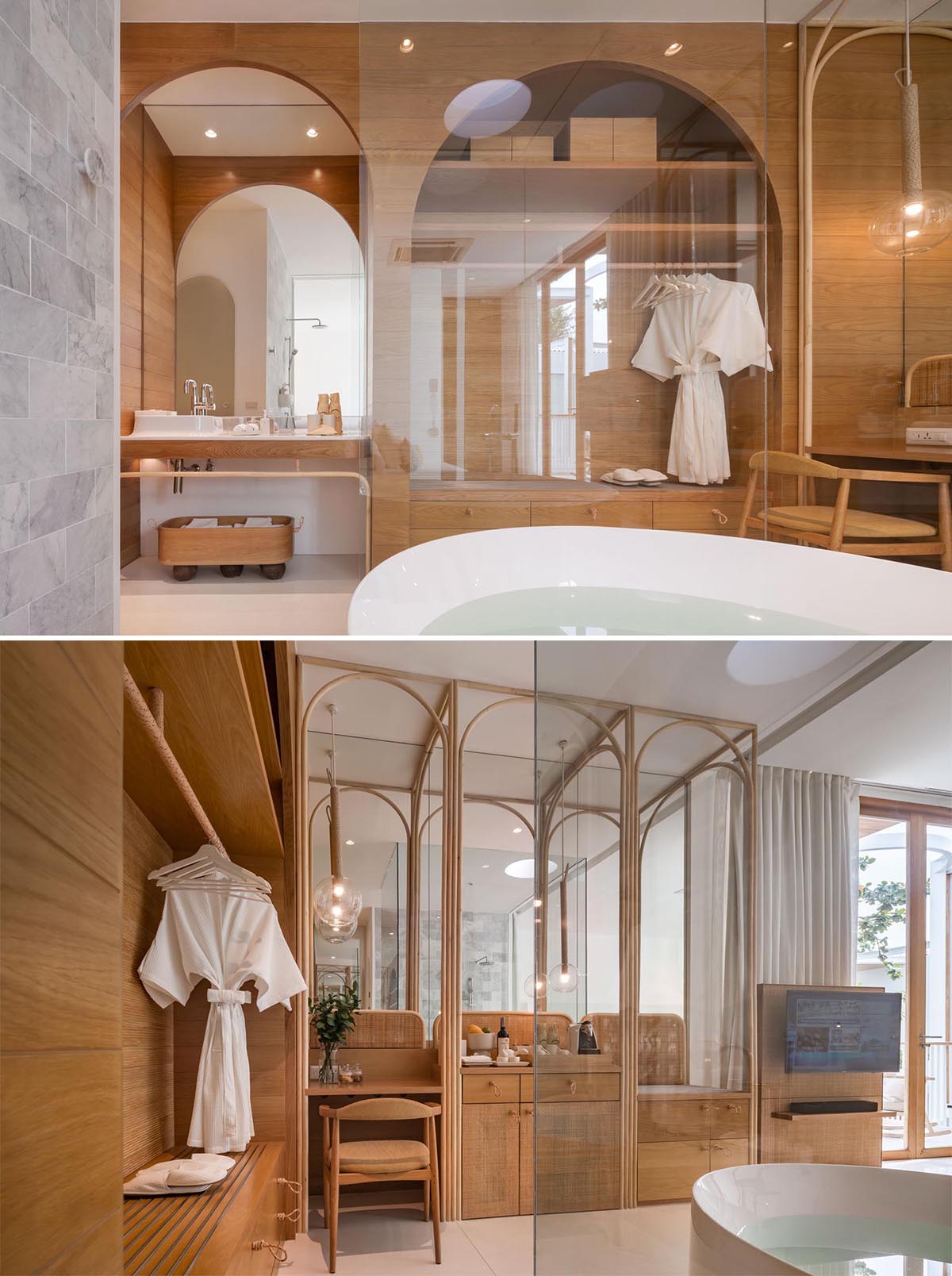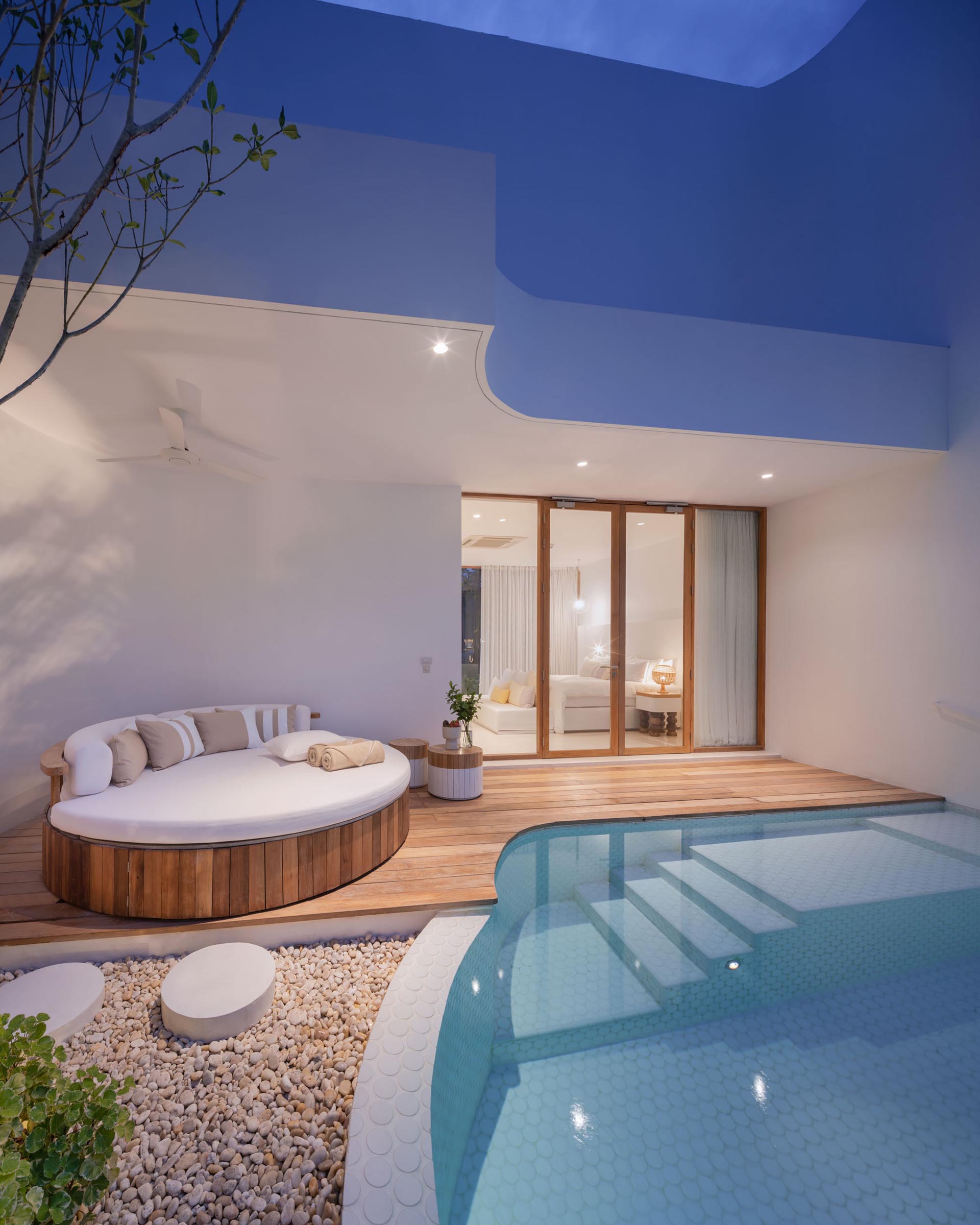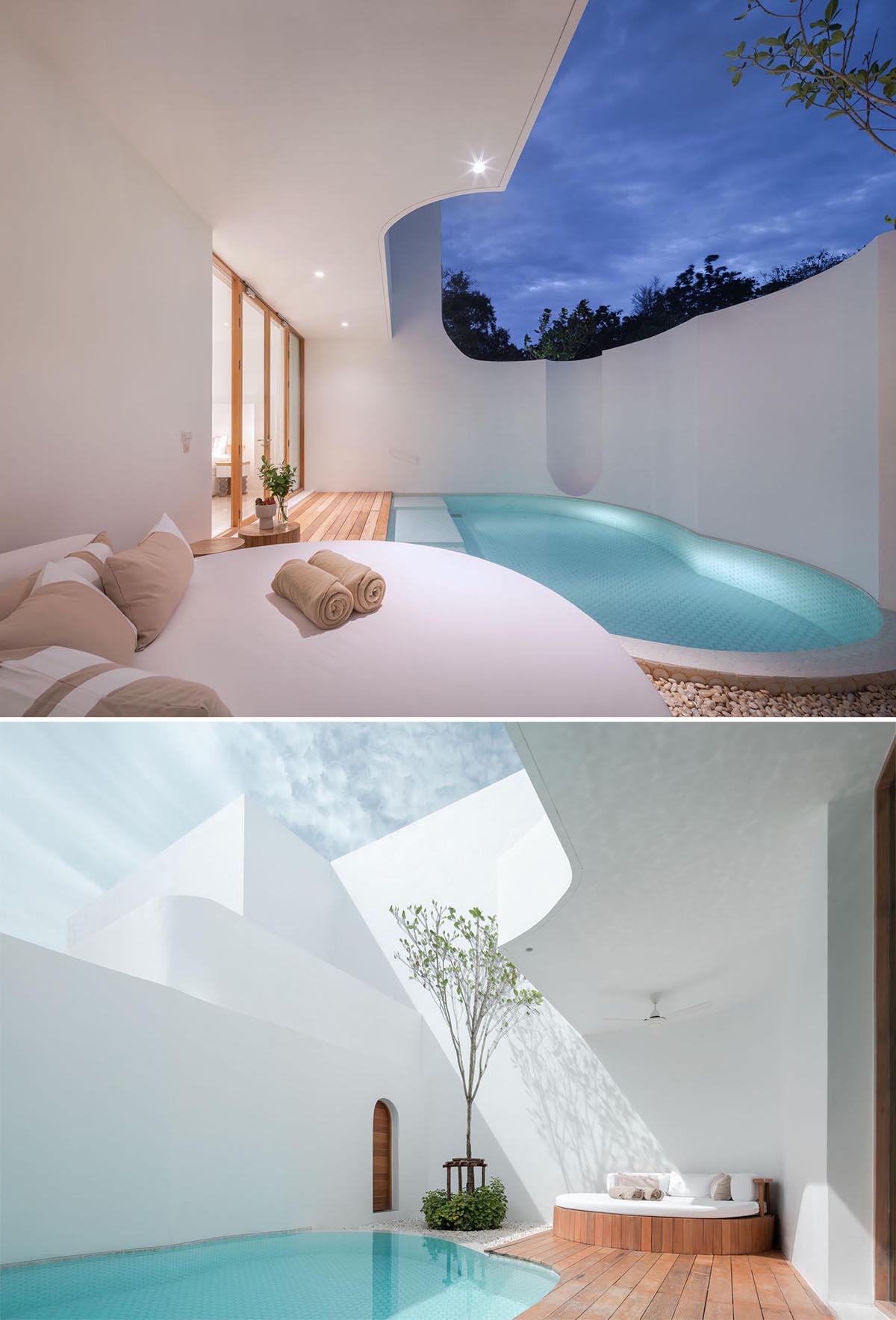 Photograpy by Wworkspace