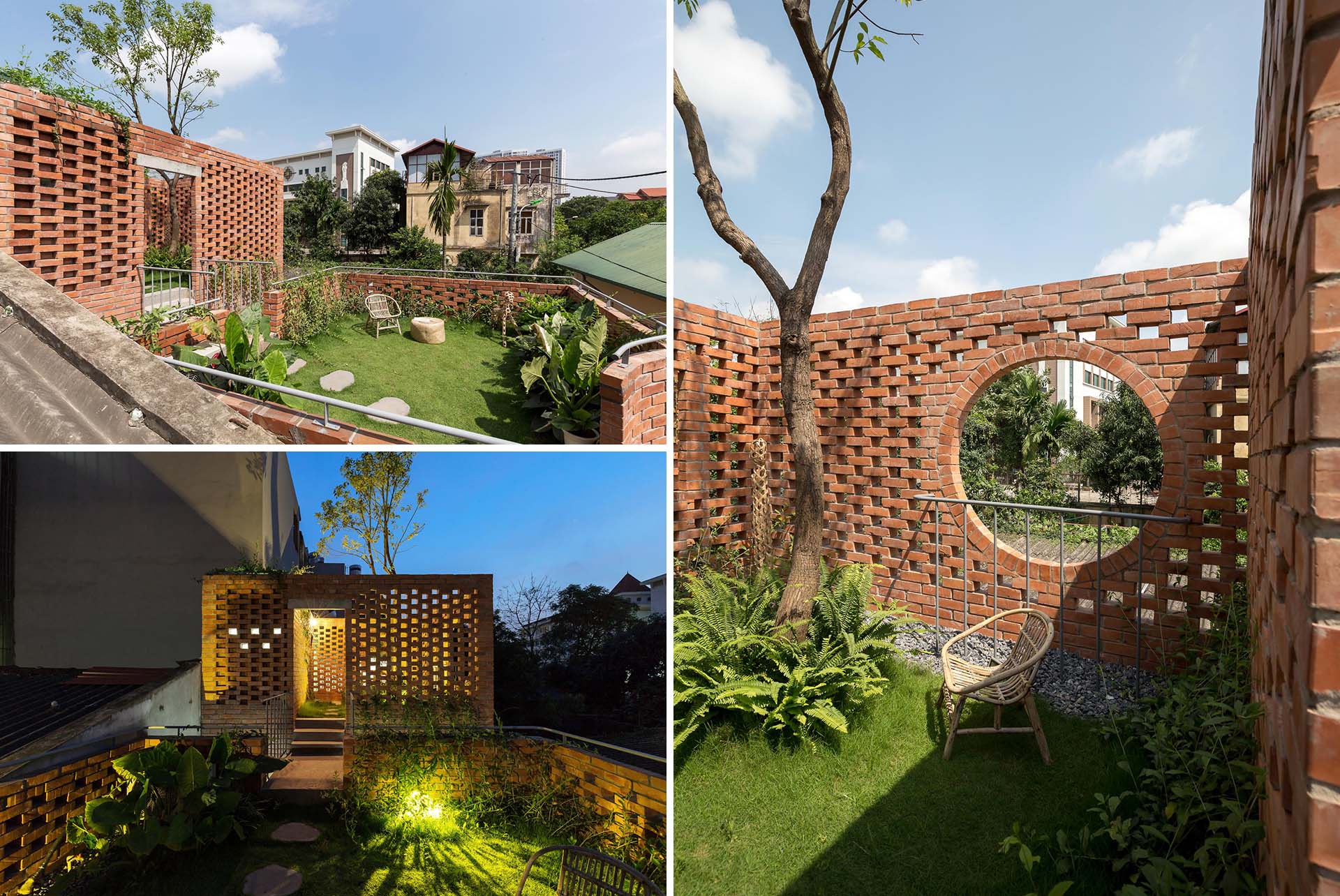 ODDO architects have designed a contemporary home in Hanoi, Vietnam, that's surrounded by taller buildings and includes rooftop courtyards.
Due to rapid urbanization and the lack of public spaces, the architects designed a home that includes outdoor spaces.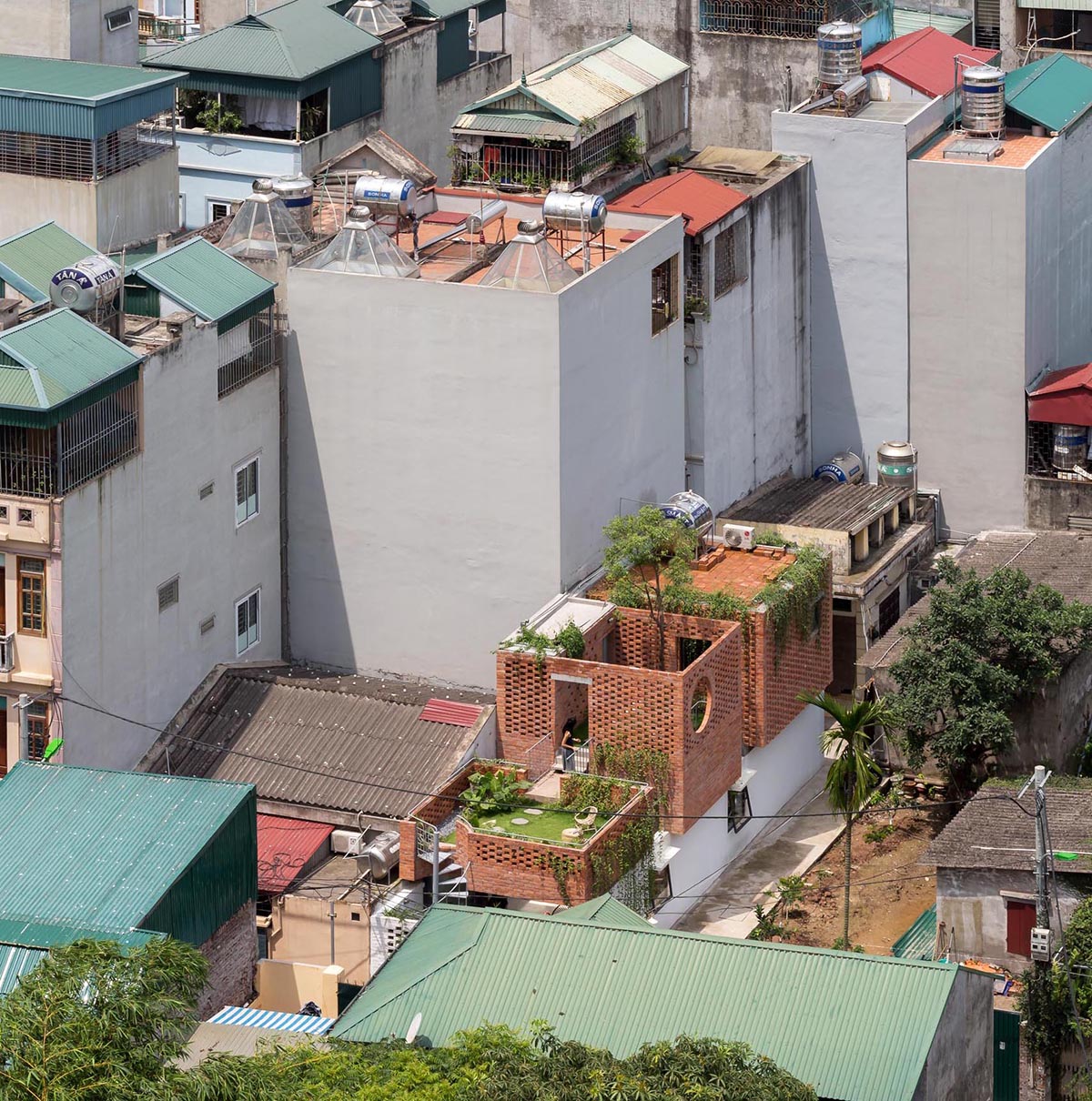 The lower level of the home has a white exterior, while the upper level consists of multiple brick volumes, some with overhanging plants, adding a greenery element to the space.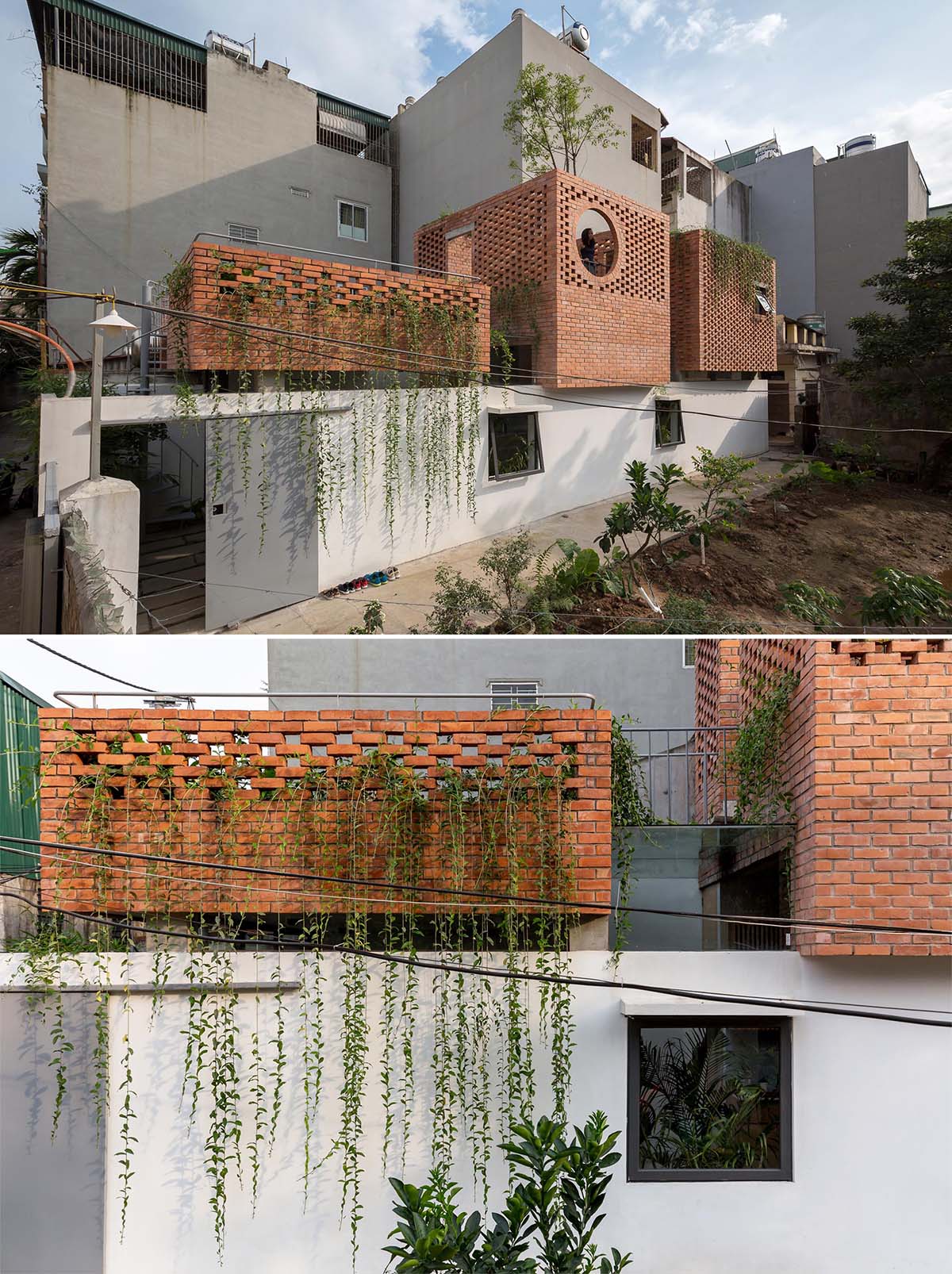 The roof area is covered by open gardens where the family may grow their own vegetable and fruits.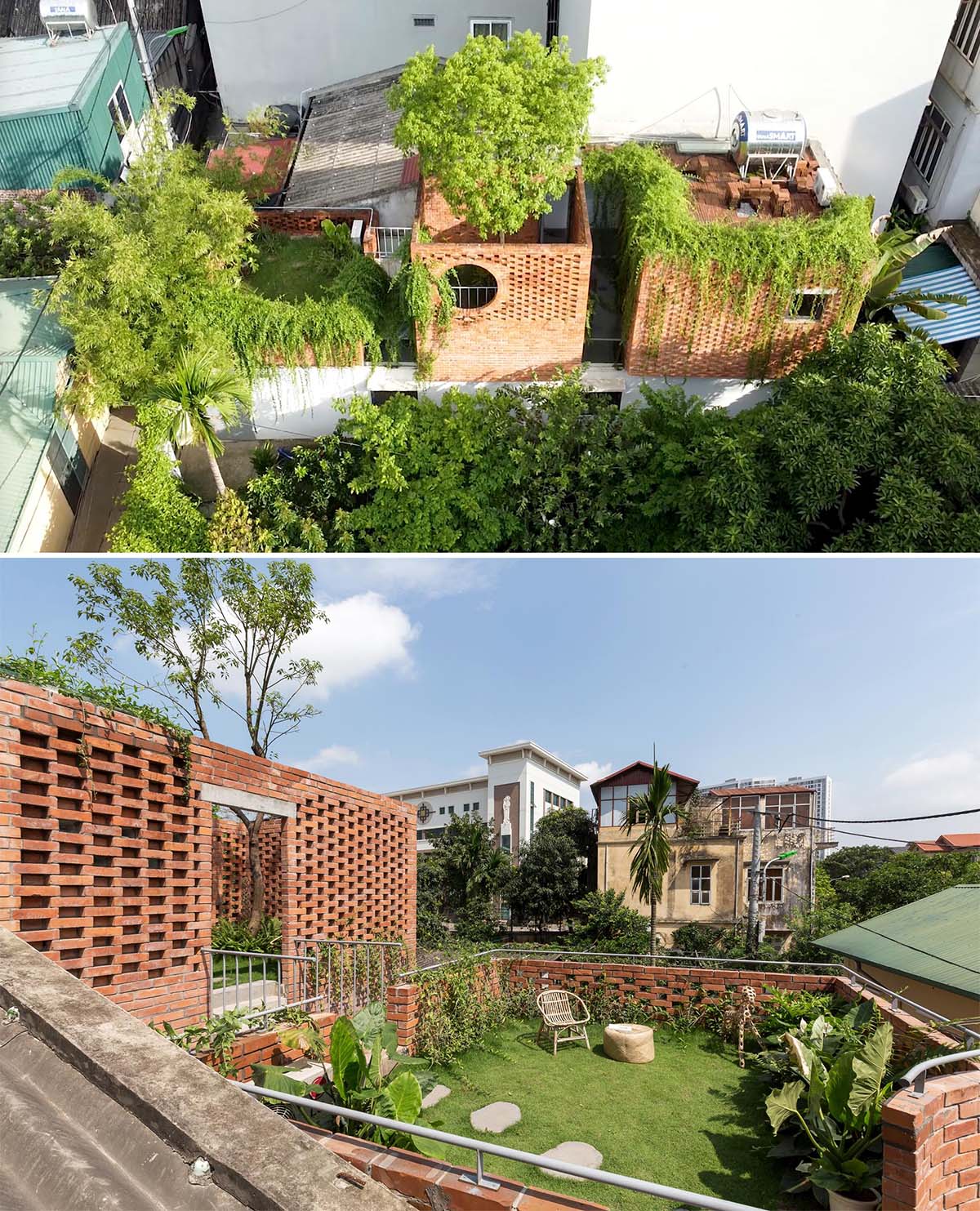 The rooftops also include space for relaxing in the busy city.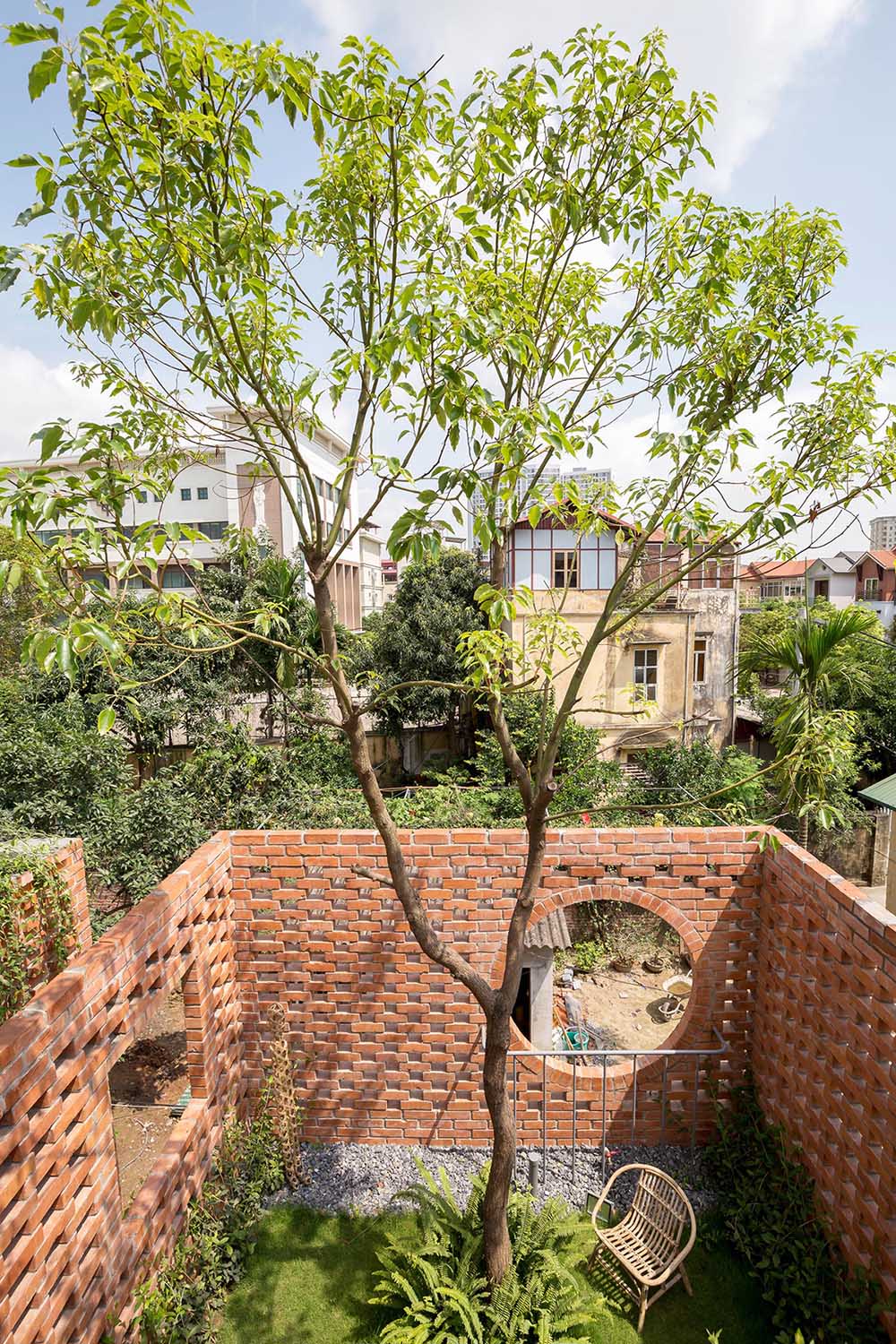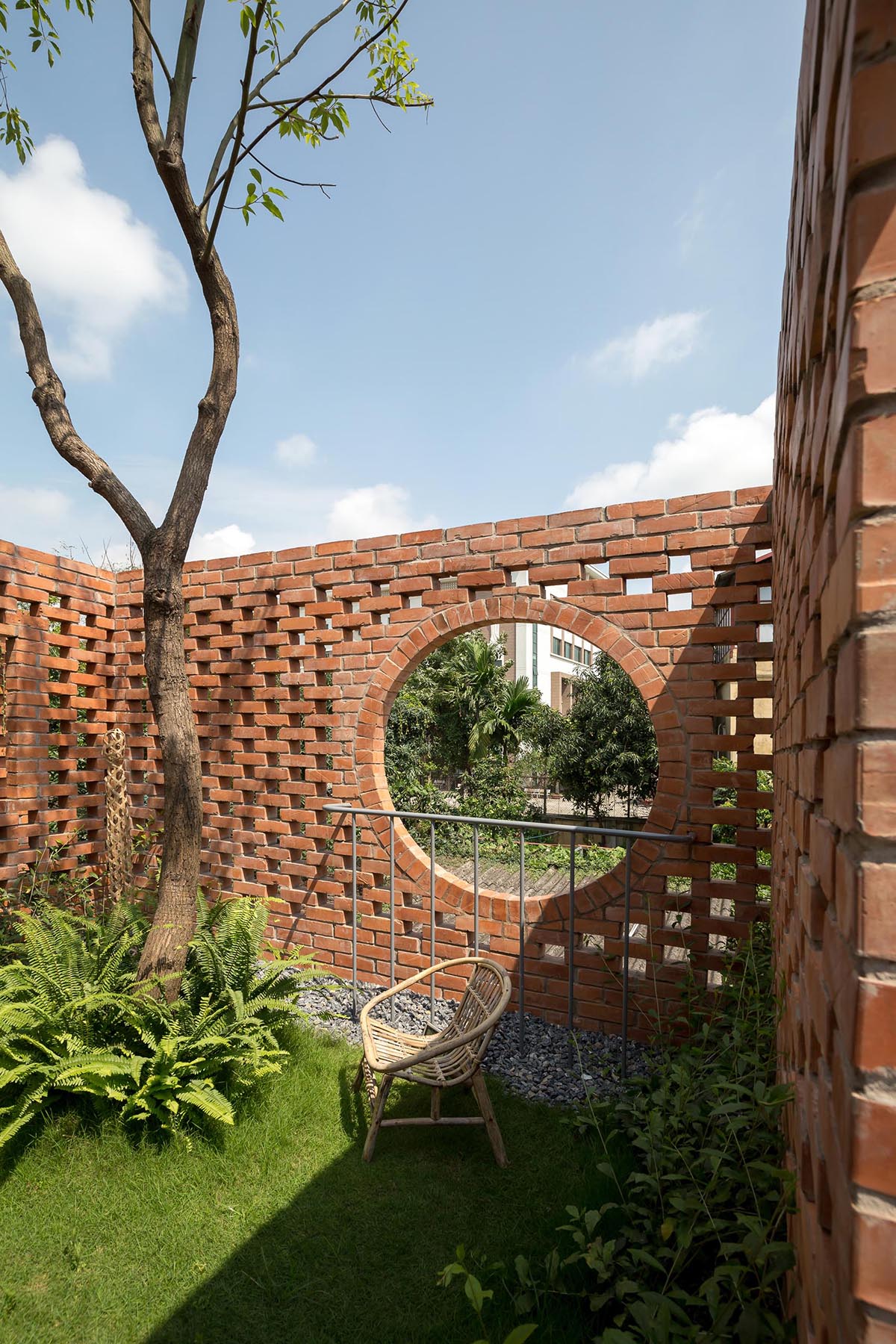 Outdoor lighting included in the design of the rooftops enables the space to be used at night. It also adds light to the neighborhood as it can pass through the walls and openings.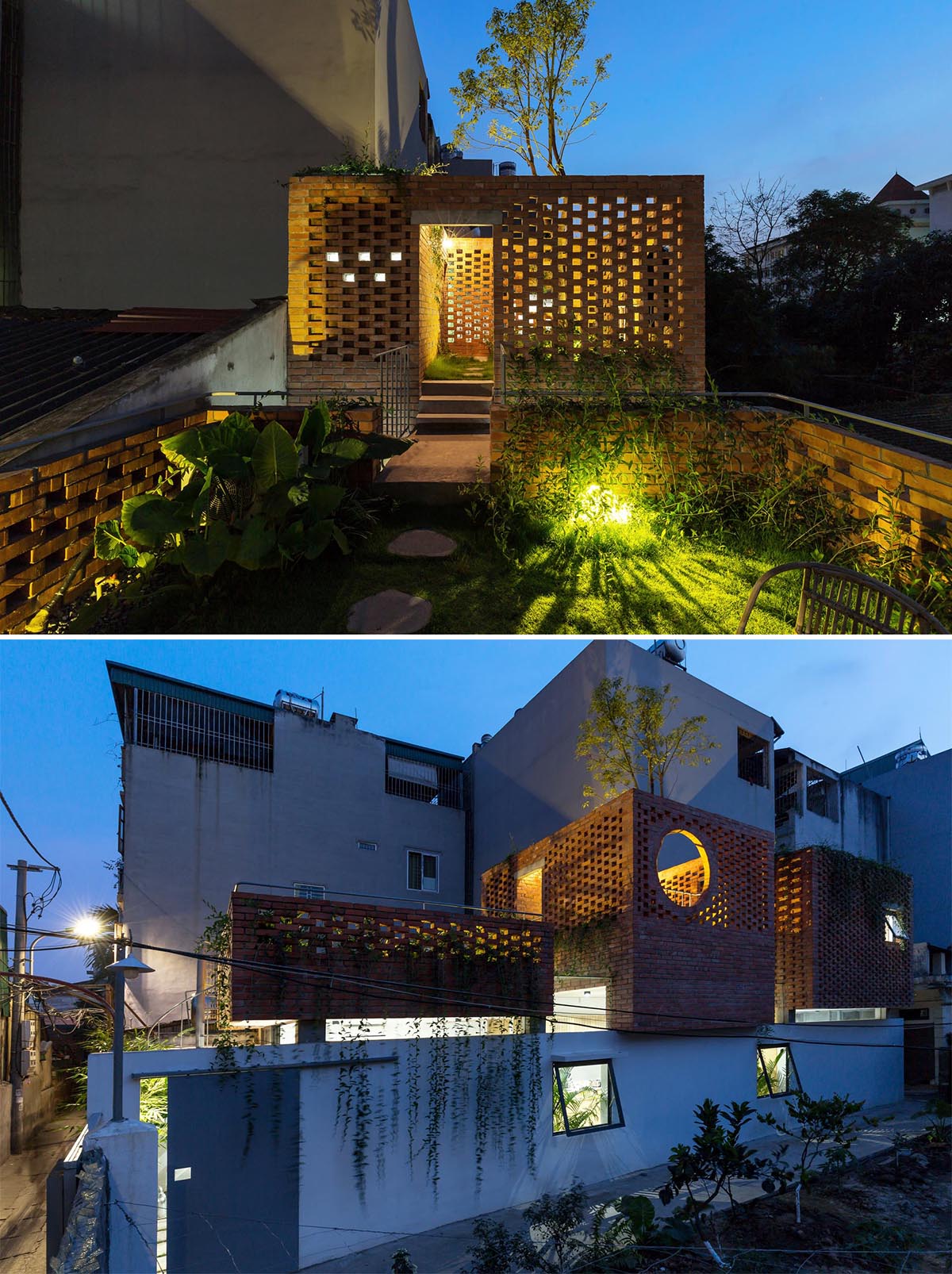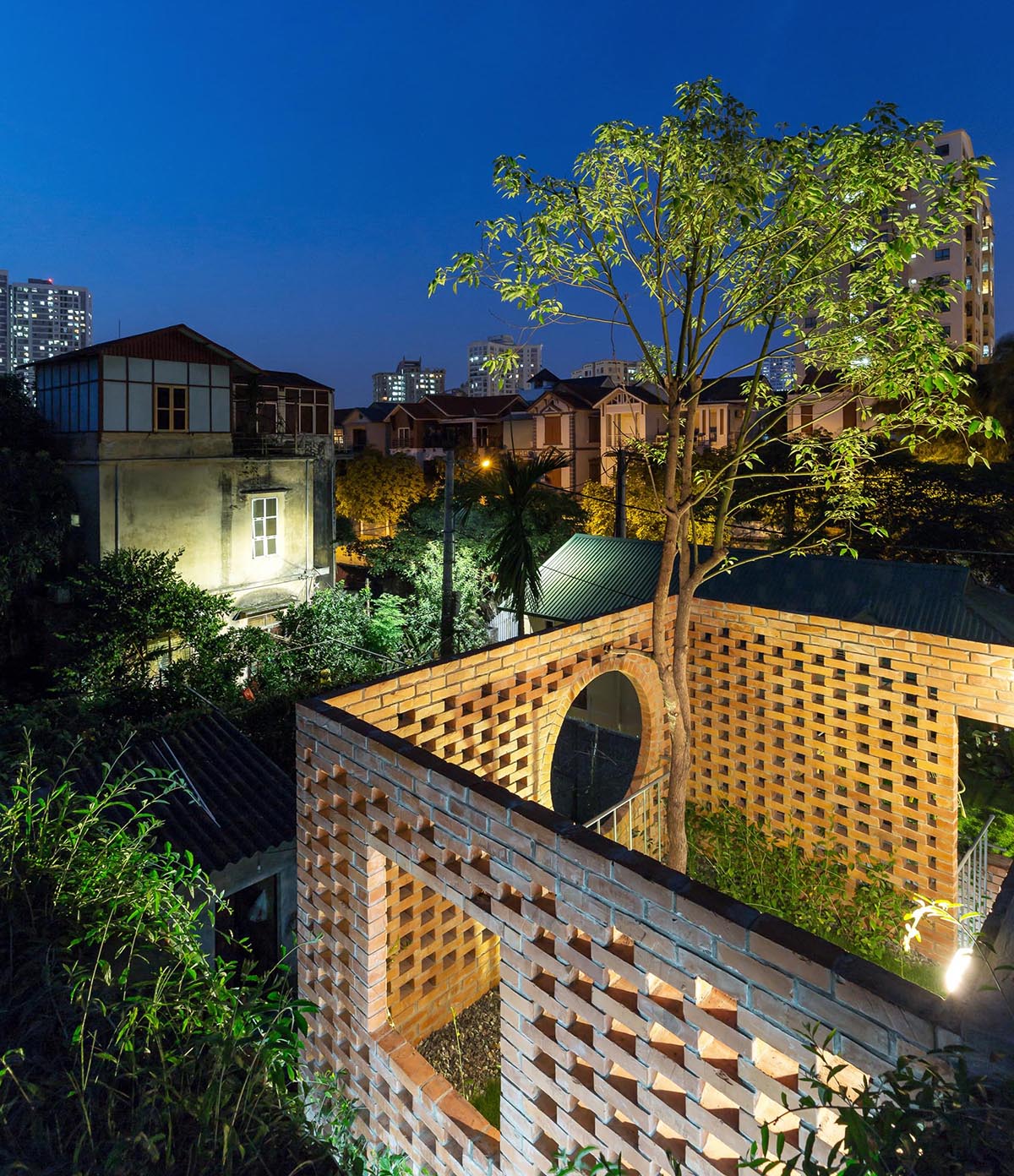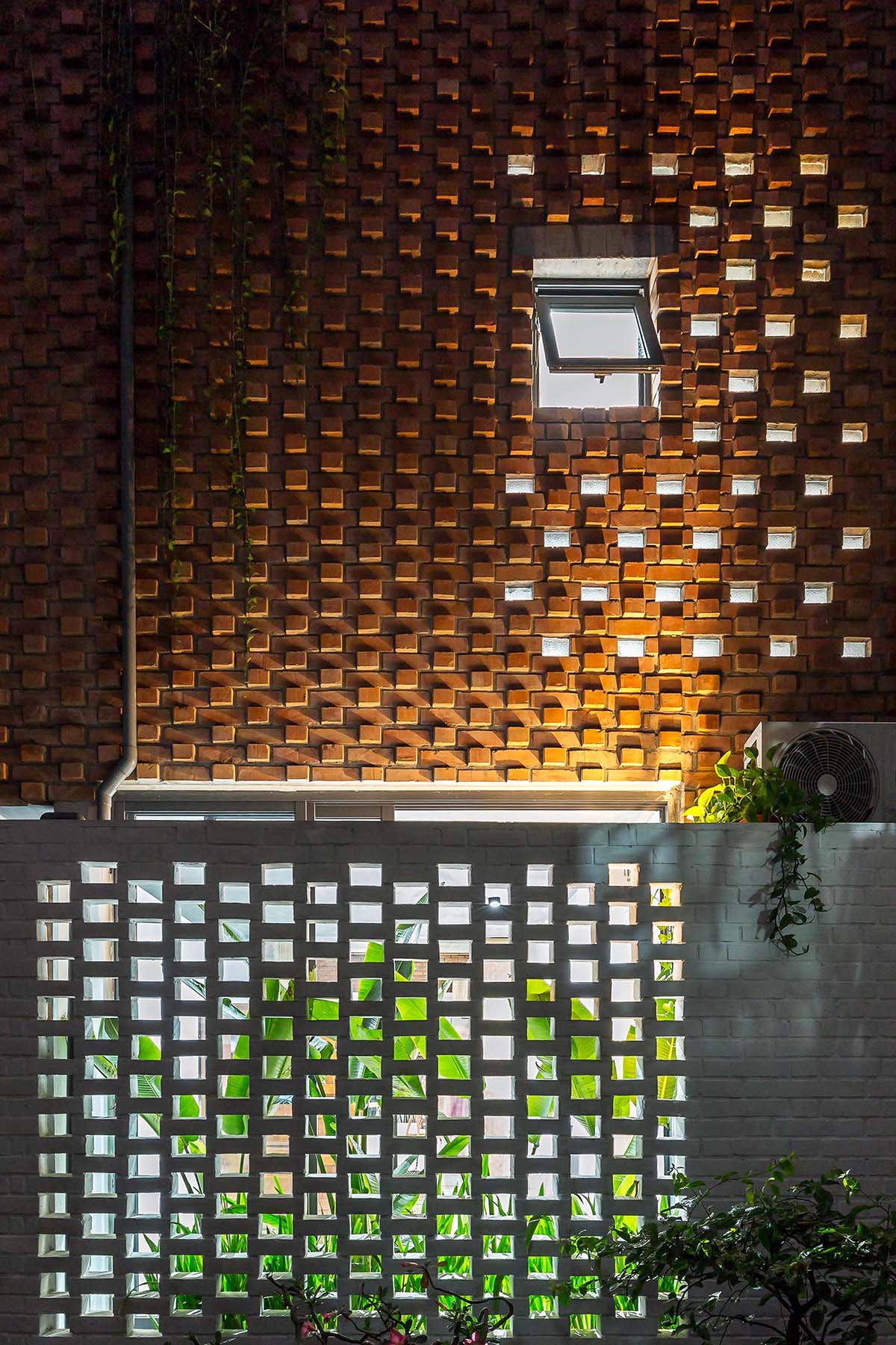 Inside the home, the interior has been kept open with glass ceilings, creating a bright living space.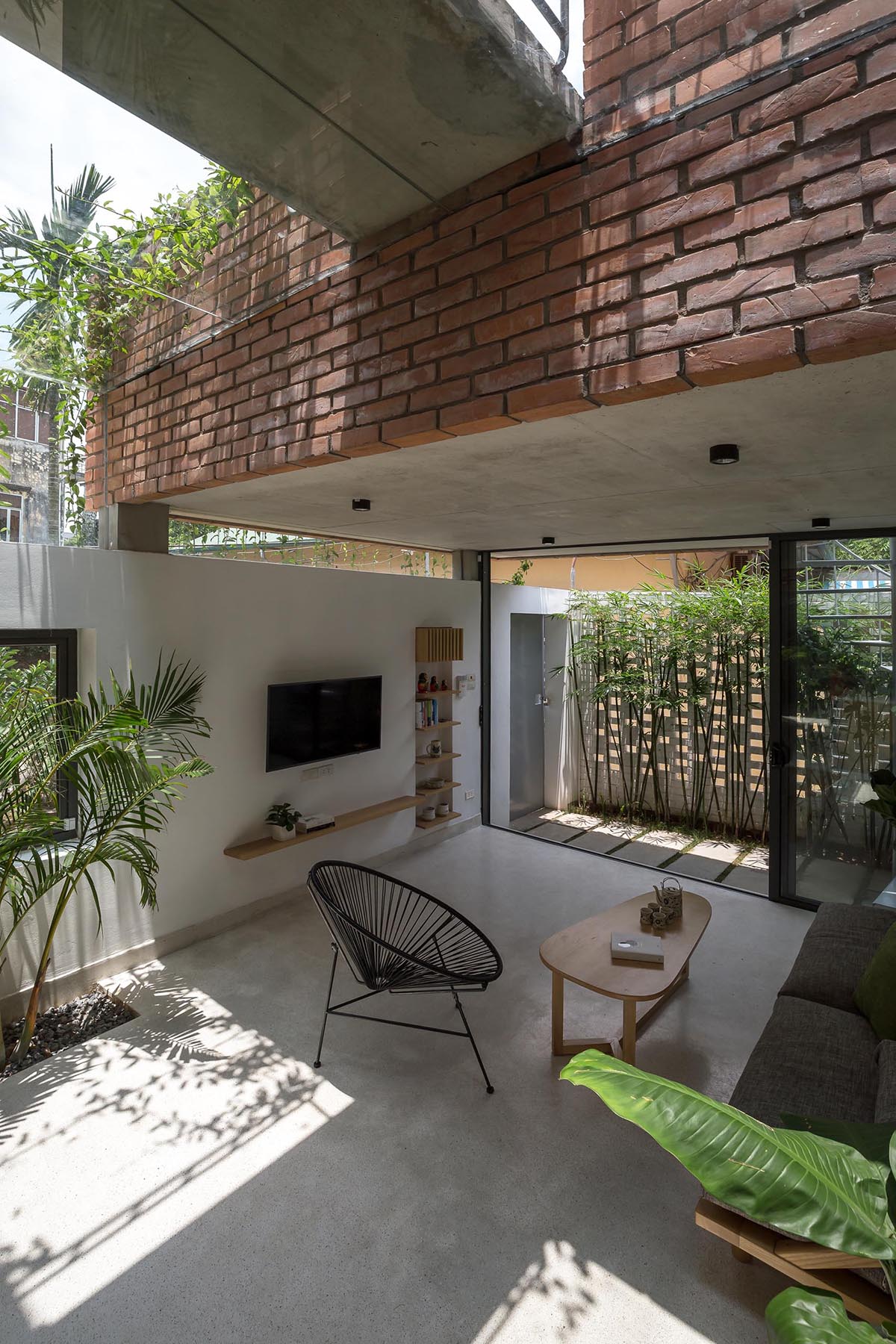 The living room opens up to the kitchen and dining area, which include custom planters built into the design of the home.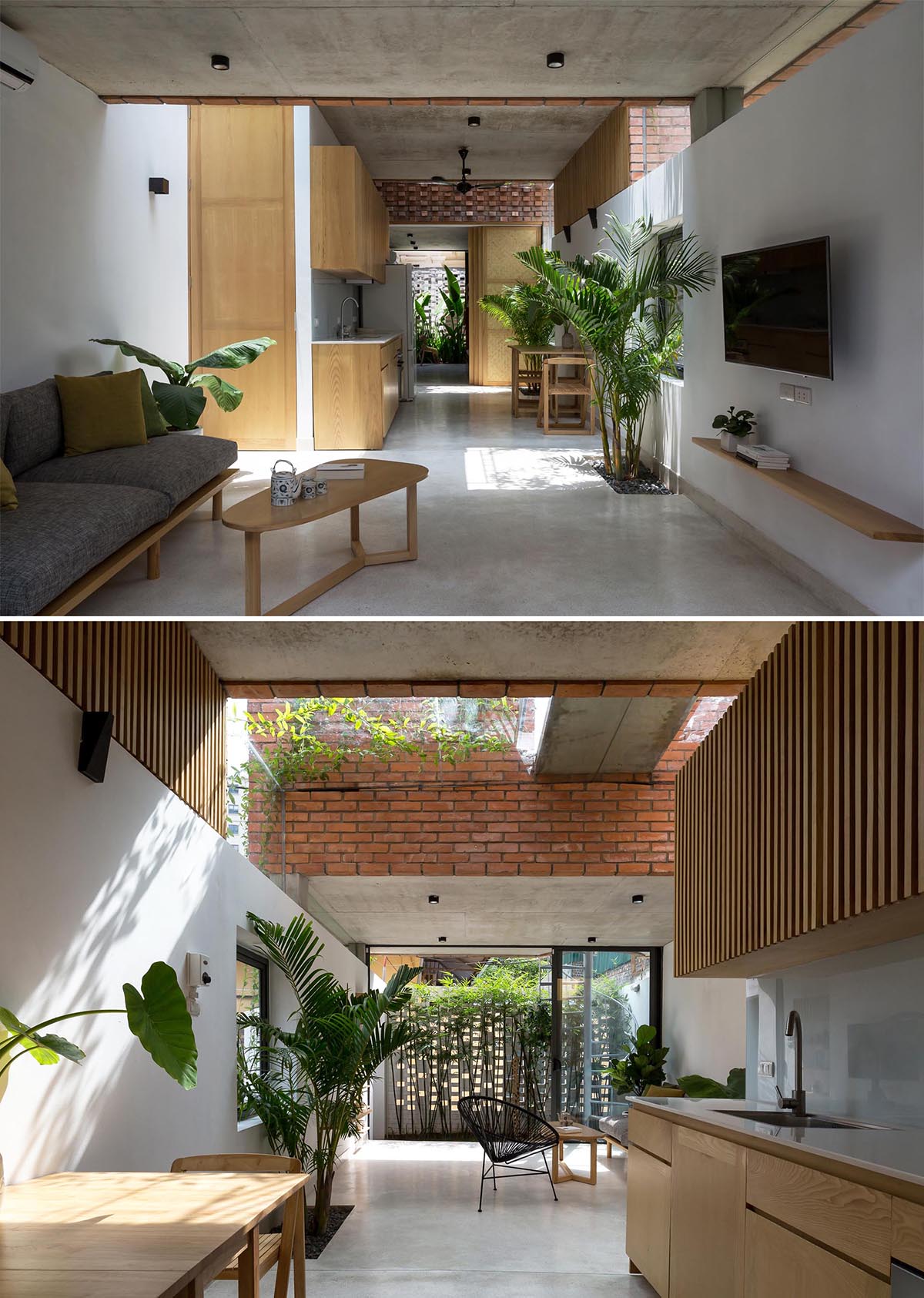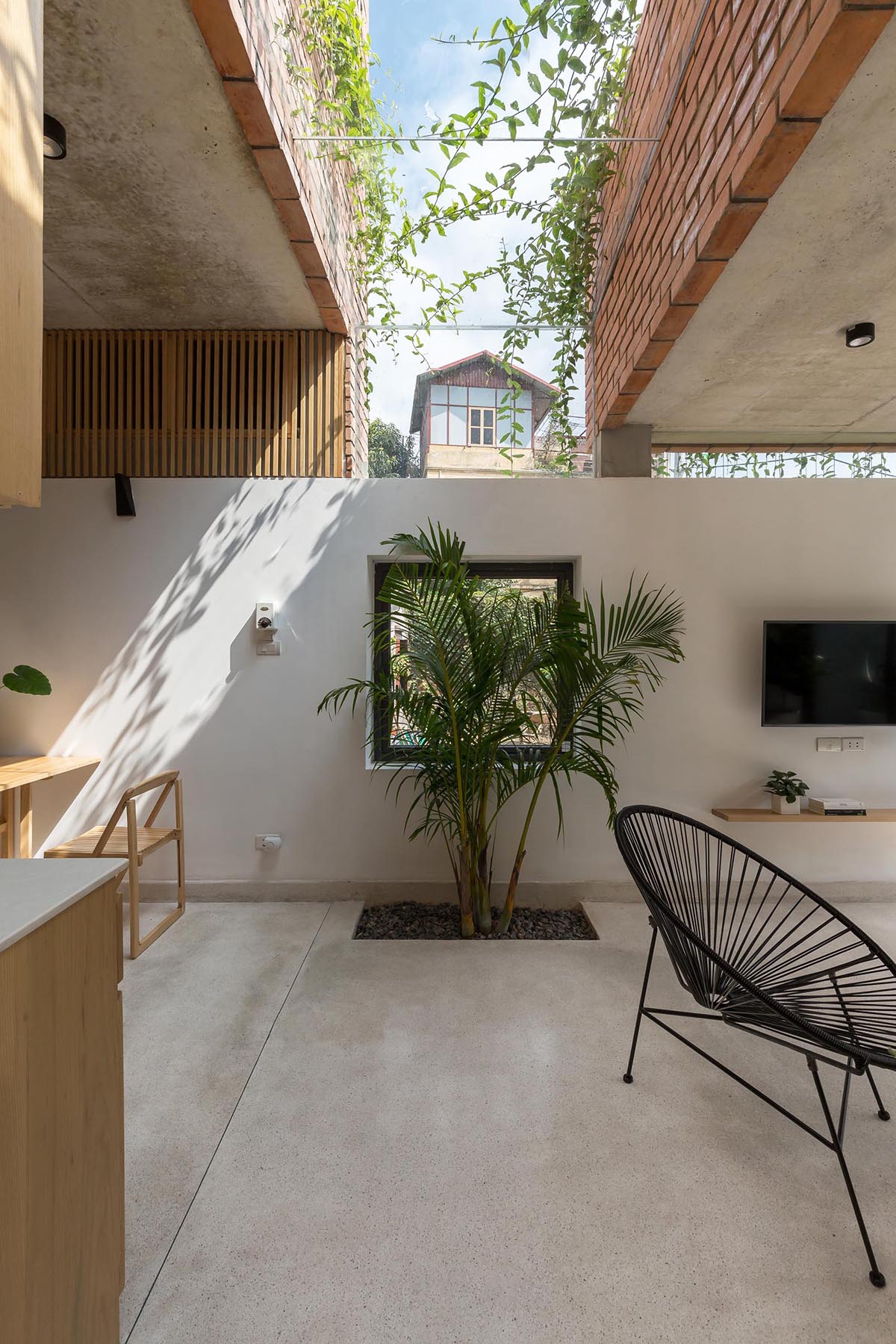 Other rooms in the house have sliding doors that open to green spaces, hiding the city beyond.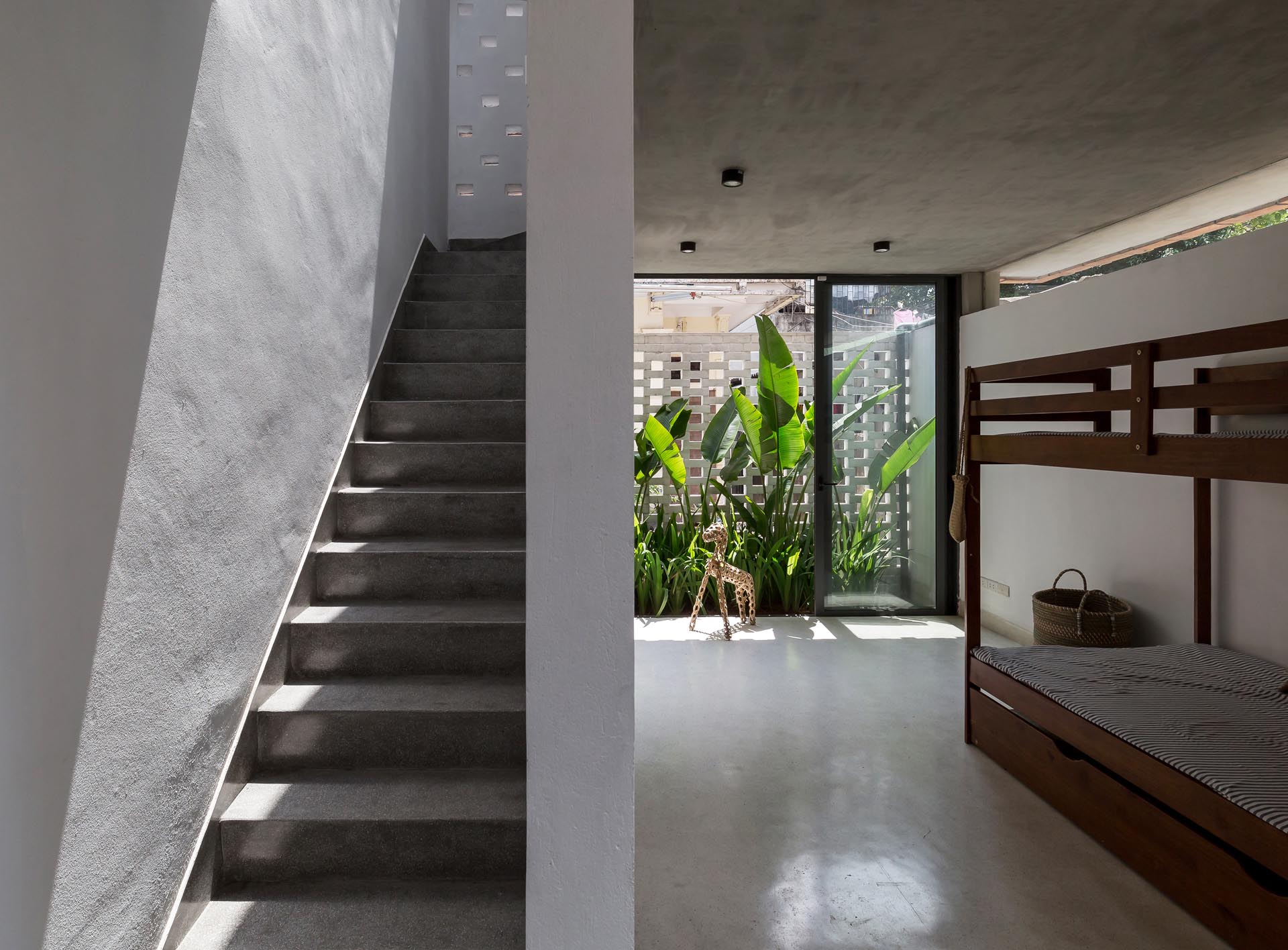 Photography by Hoang Le photography | Architects: ODDO architects (Mai Lan Chi Obtulovicova, Marek Obtulovic, Nguyen Duc Trung)