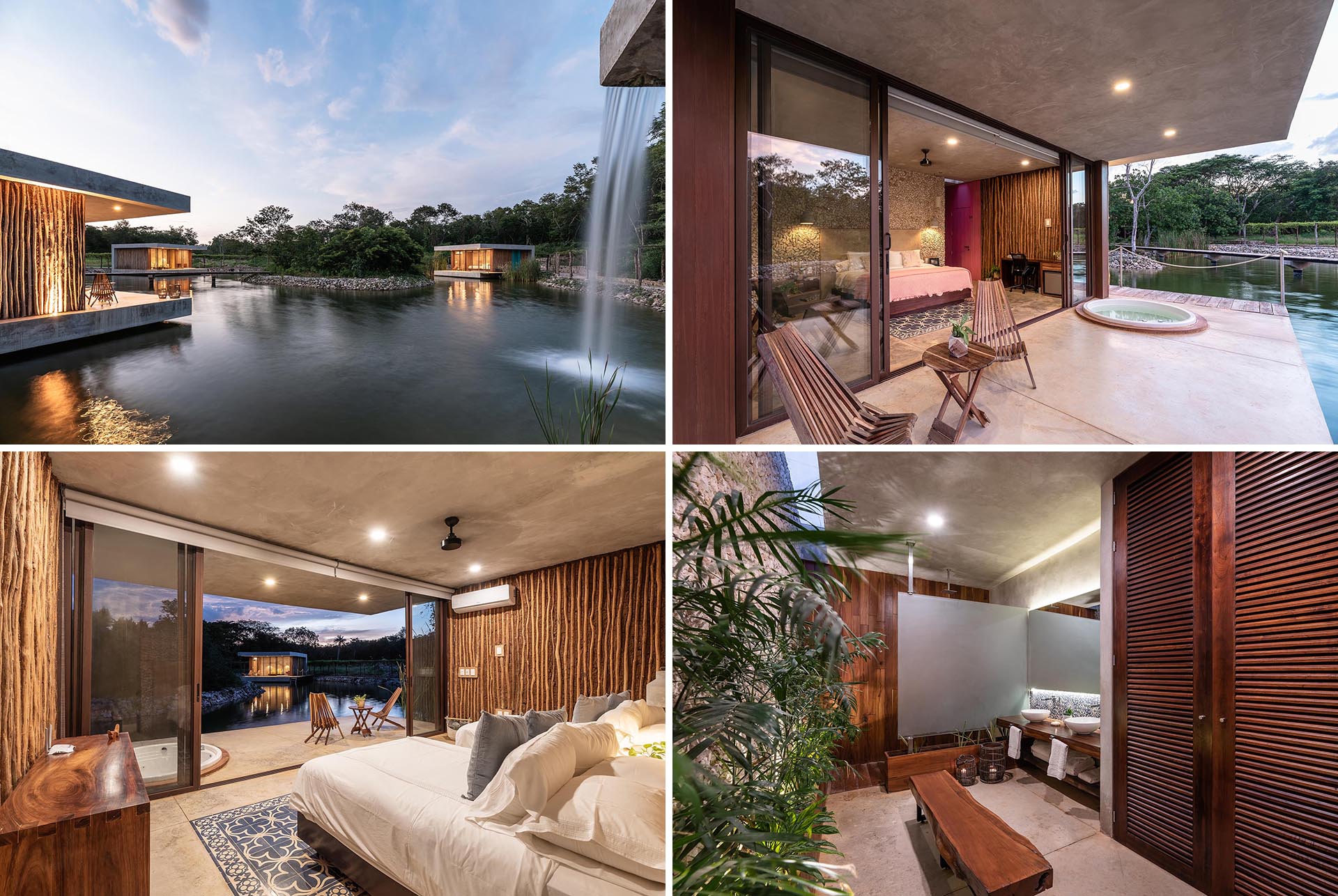 Architecture firm Etea has designed 'Estancia Lago', a boutique hotel in Mexico, that consists of three small cabins distributed around a lake.
The hotel was created as part of a complex called Amalia, which is a project that integrates forestry and agriculture through an organic, sustainable, social, and environmentally friendly system.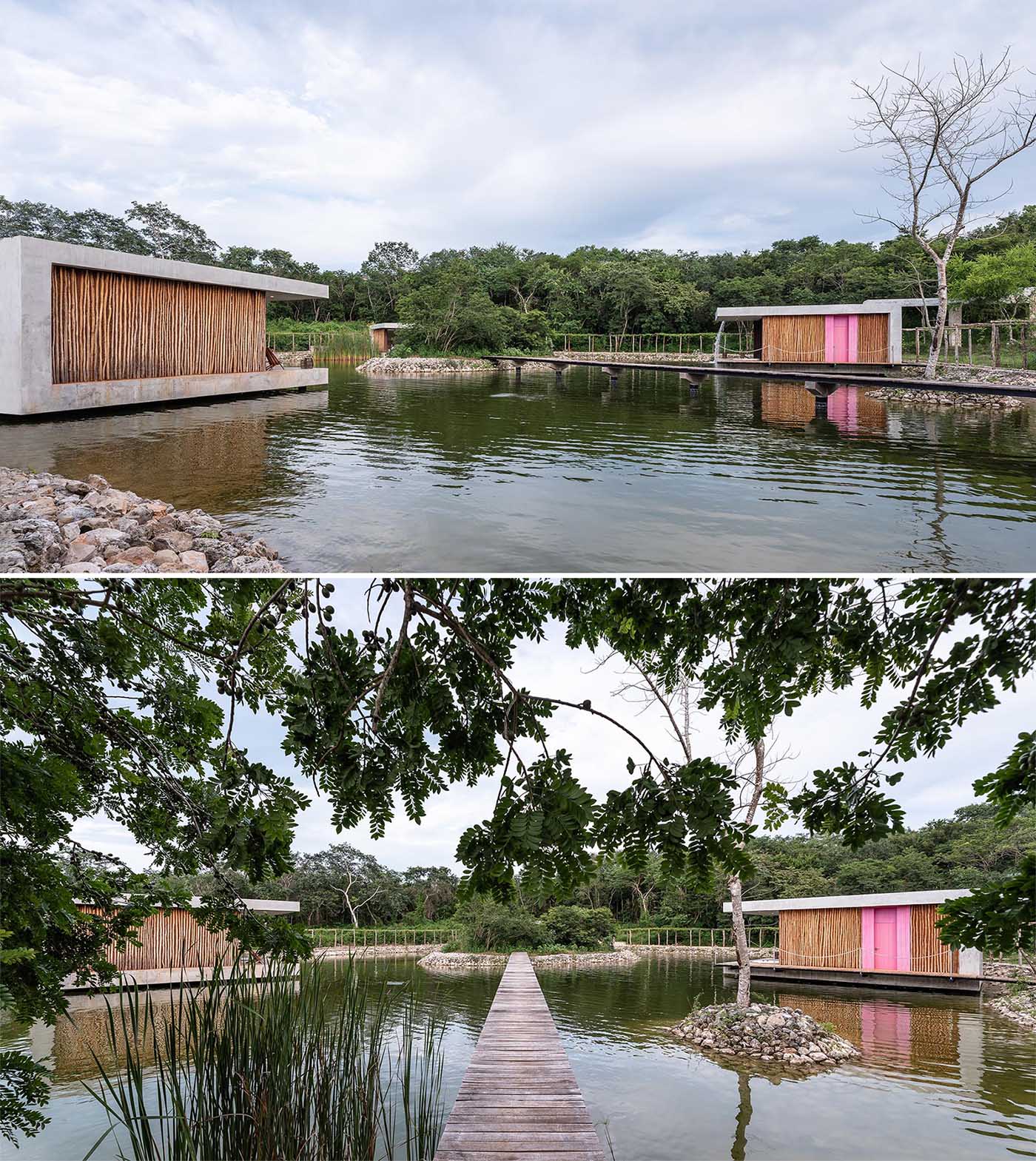 The hotel rooms have been designed as polished gray concrete boxes that are clustered around the lake, with side walls of Bajareque wood that's been finished with a mixture of kancab (red earth) and grass, much like a typical finish of a Mayan home.
Supported by concrete columns, the cabins also give the impression that they are floating in the water.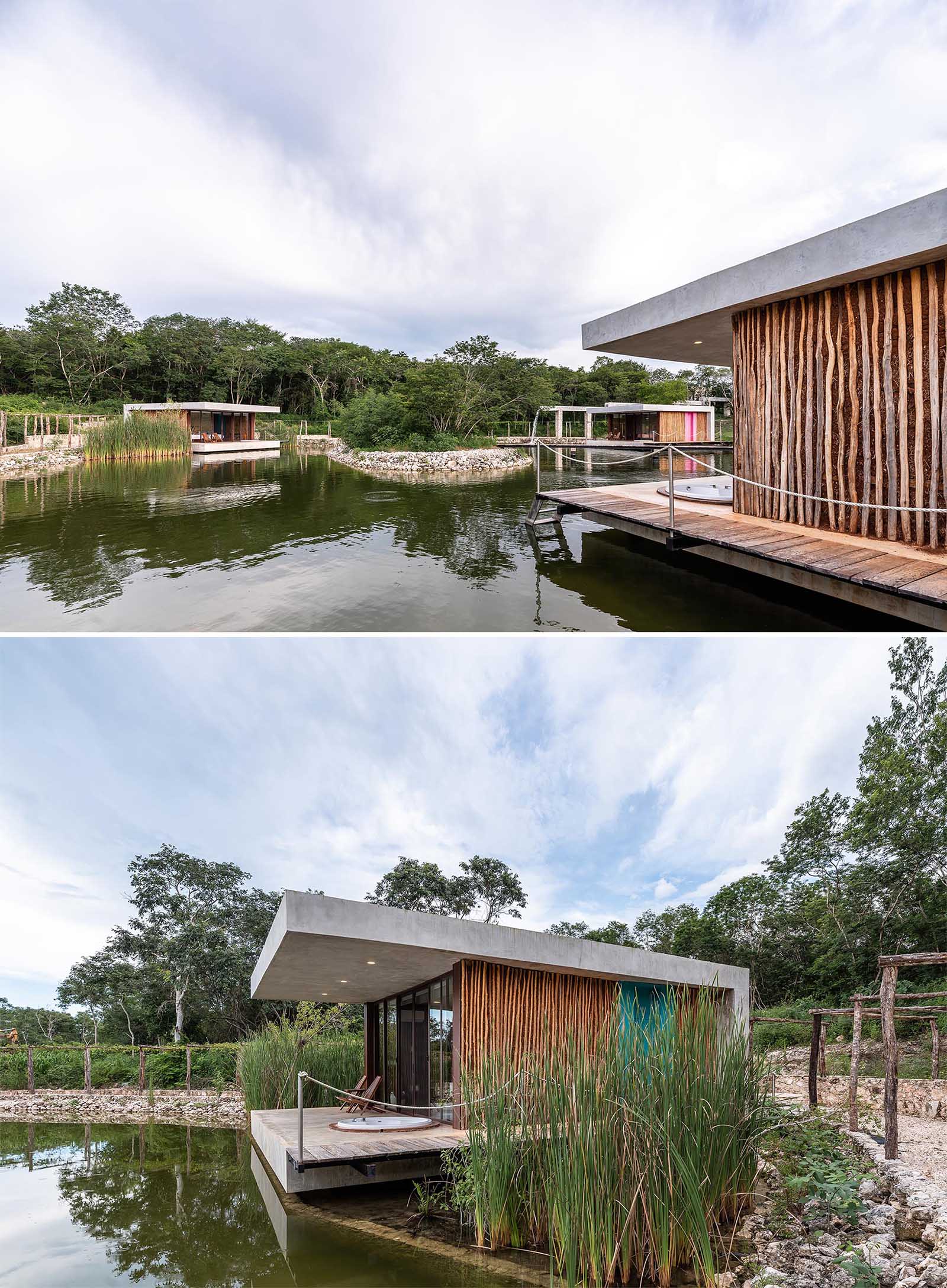 At night, the wood detailing on the exteriors of the cabins are highlighted with the use of uplighting.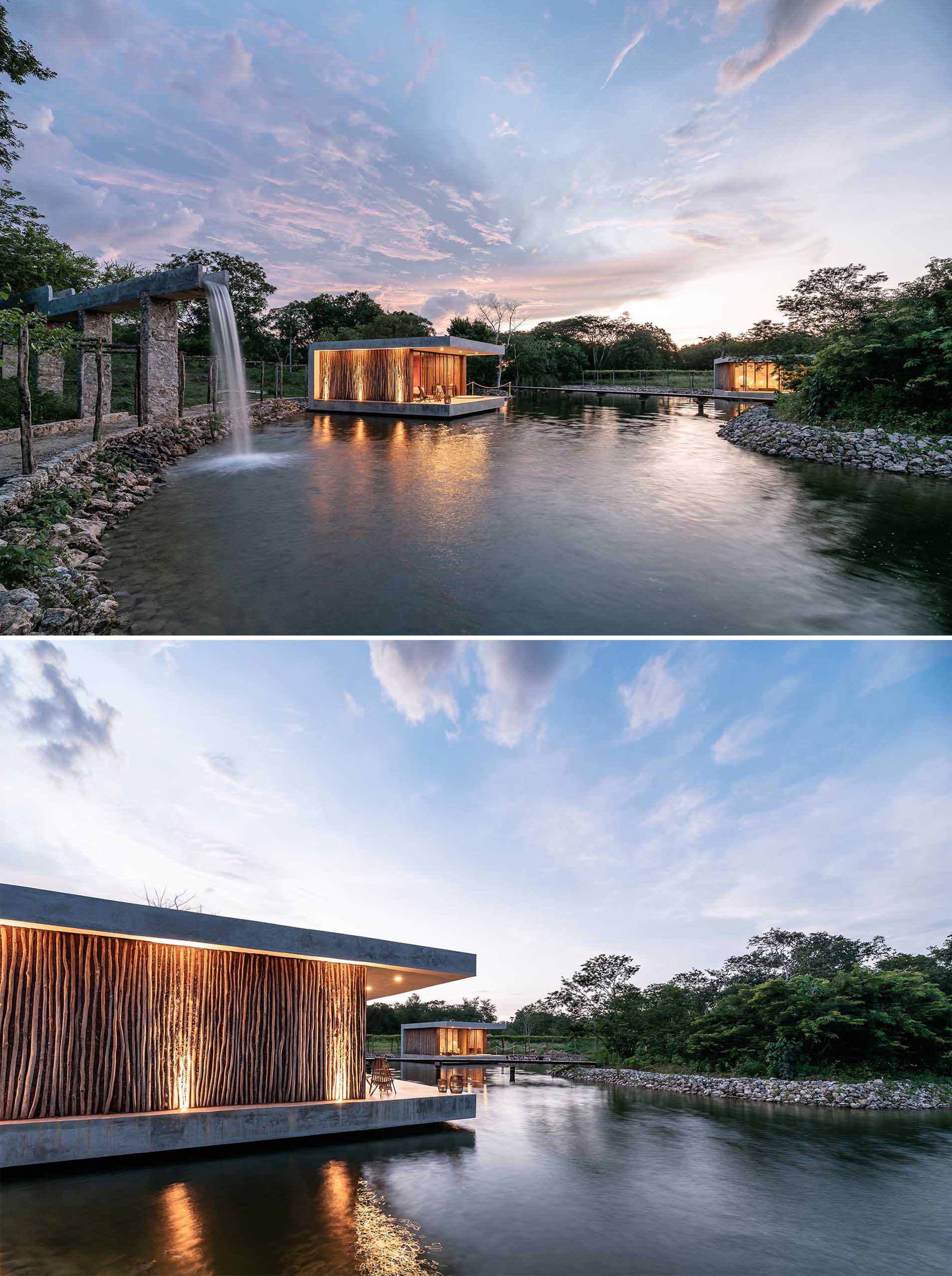 The wood detailing is also used on the interior of the hotel rooms as an accent wall, while sliding doors open the space to the water view that's surrounded by local fauna and vegetation.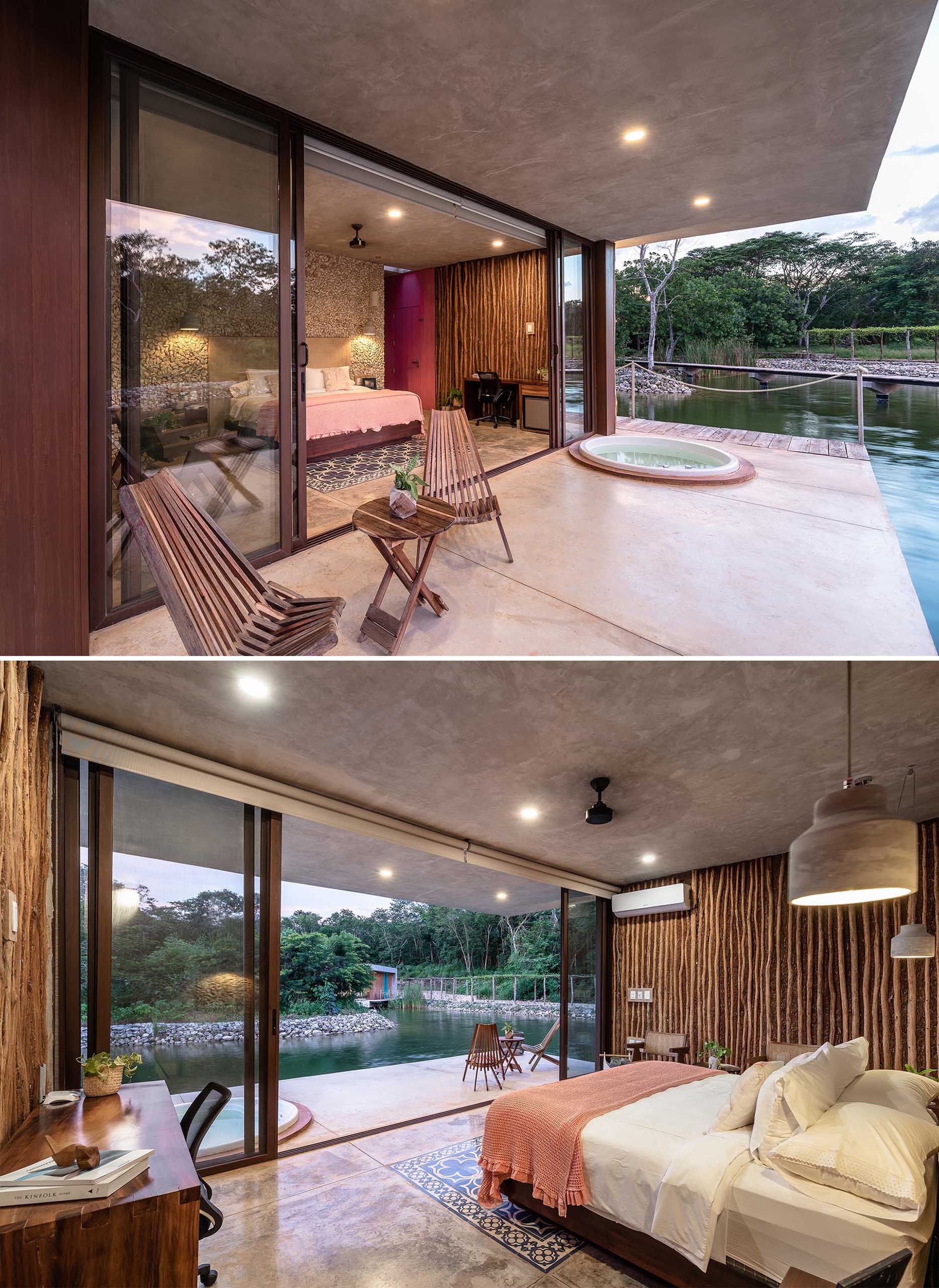 The rooms also include a bathroom that been designed with warm wood accents, a skylight, plants, and a backlit mirror above the vanity.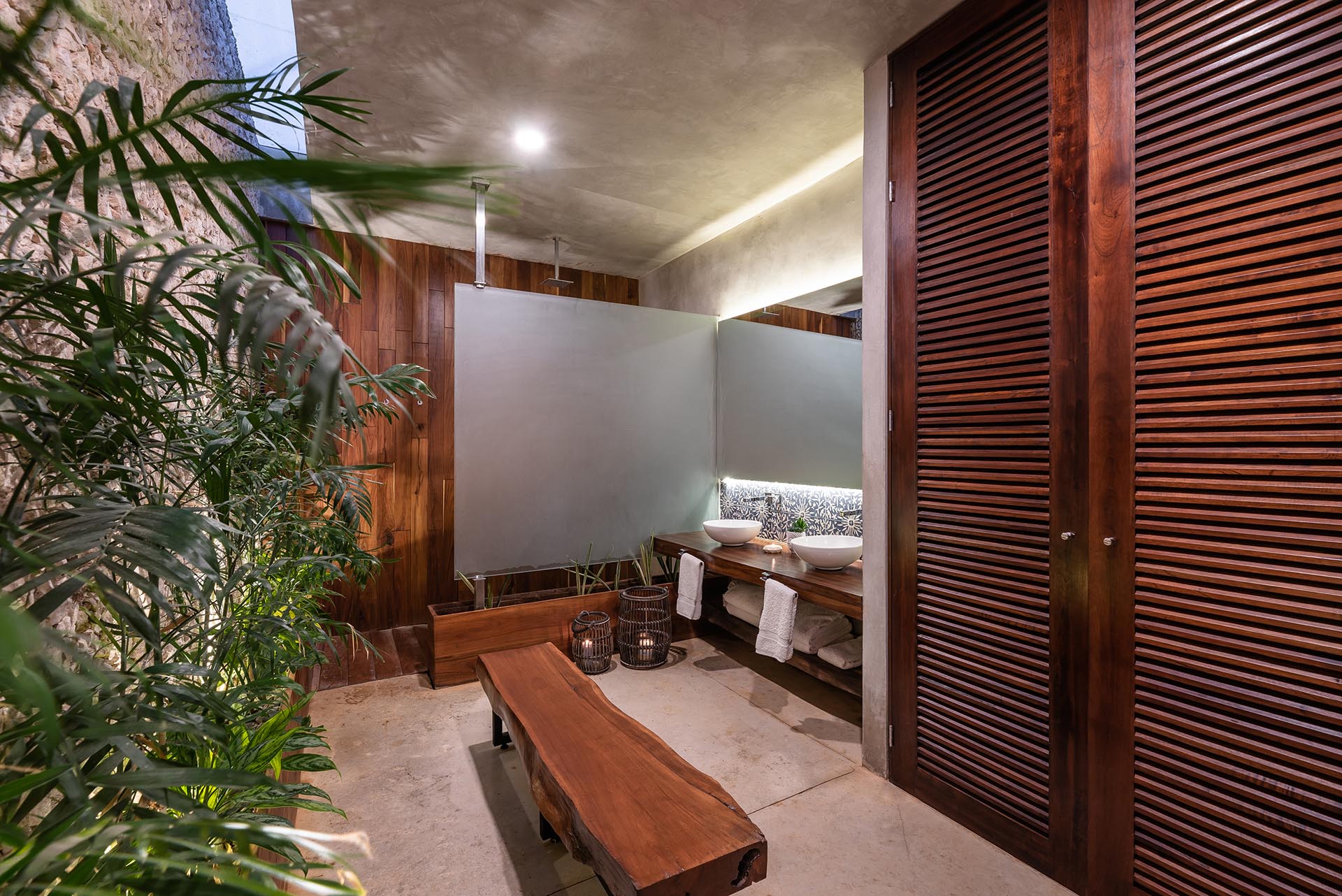 Photography: Manolo R. Solís | Architecture firm: Etea | Lead Architects:Jessica Cetina Falla, Adriana Ancona Bouza | Design Team:Monscerrat Campos, Asiria Uribia, Sebastián Olivera, Omar Koh | Construction Team:Sucovisa